I gave up carpets a long time ago, and it's for the best; since having a dog that sheds a lot, they would have turned into hair bundles. What I do find interesting, is hanging carpets on walls. Does it still go on today, or is it a thing of the past? After all, carpets can be the equivalent of a painting.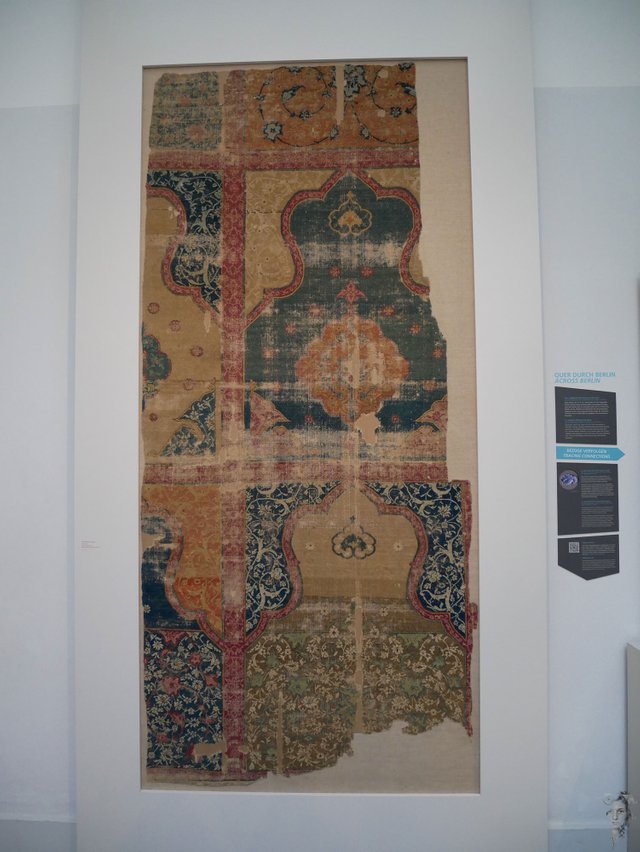 A chinese dragon in Iran; Persian blue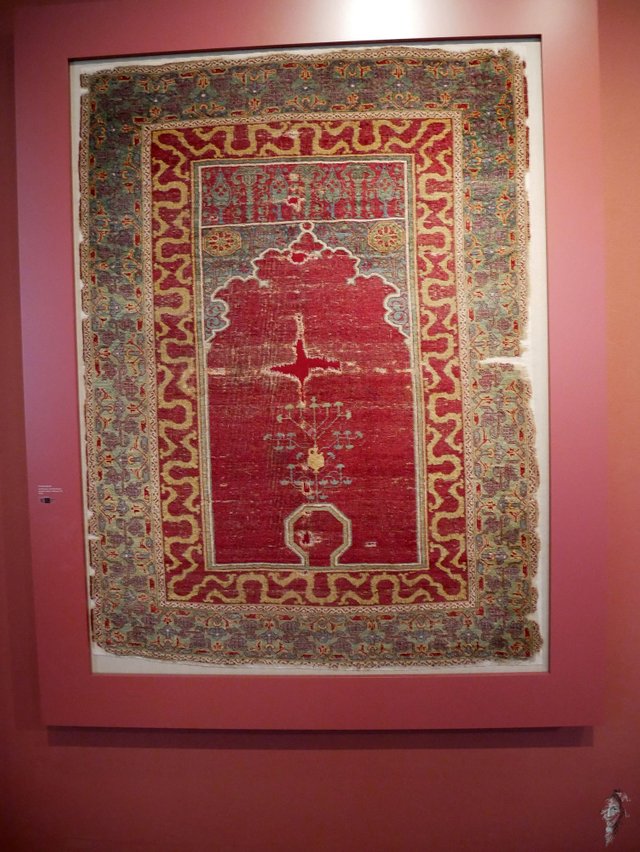 At the Pergamon Museum you can find this alcove, that might be in your opinion a prayer niche, but it is actually a wall niche from a town house in Damascus; the house was occupied by Samaritans.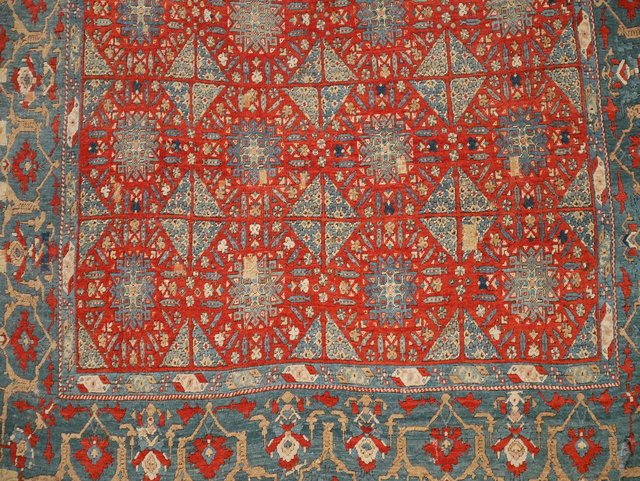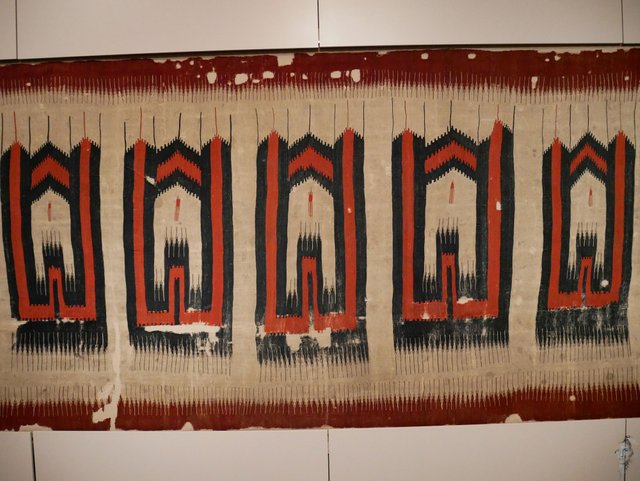 All photos are mine, taken with Panasonic Lumix GX80, 1232 lens, at The Pergamon Museum, Islamic art section.