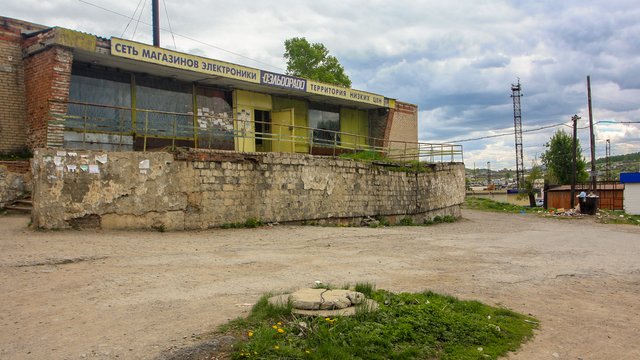 Eldorado is a large Russian network of shops selling electronics and home appliances. In cities, Eldorado shops are usually located in shopping malls. But in small settlements, like
the village of Berdyaush
in the Southern Ural, sometimes there is no choice
.
The text on the signboard are translated as «network of electronics shops» and «low prices area».
In Soviet times, in such buildings were hardware stores.
Southern Ural, Russia.
May, 2009.
...
@alexanderfluke's pics
Canon 450D + EF17-40/2.8L USM + EF70-300/4.0-5.6 IS USM
click on the photo to open in full size
© All rights reserved
...