10 Street photography techniques to try
In the last 2 years since I started practicing street photography I tried many different techniques and approaches in the process of creating my own unique style. Some of these I like more than the others, often I'll mix few together to add more complexity and depth to the image.
If you'd like to give street photography a try, here's some suggestions where you can start.
---
1. Strong contrast
Bright sunny days are always a good opportunity to play with strong shadows and hard light. Let most of the elements fall into shadows or dissolve in the light and you might get some interesting results.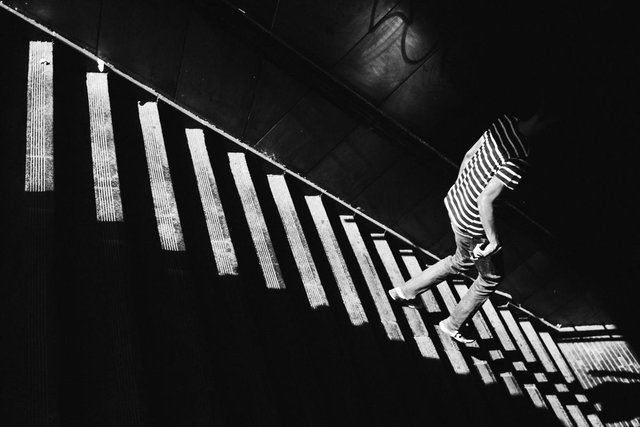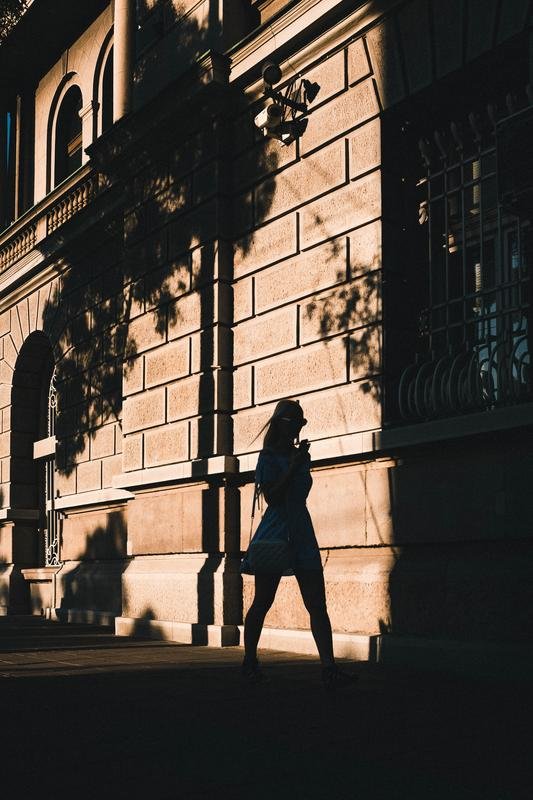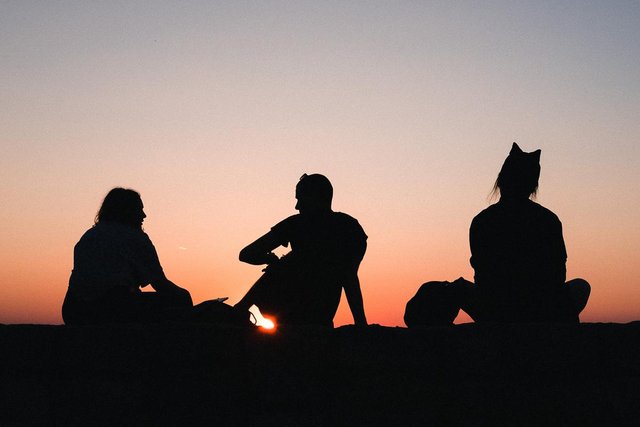 2. Reflections
Reflections are a powerful tool to use in street photography. There's something about the distortion or texture that the reflective surface like glass or water brings, that adds another dimension to the photograph.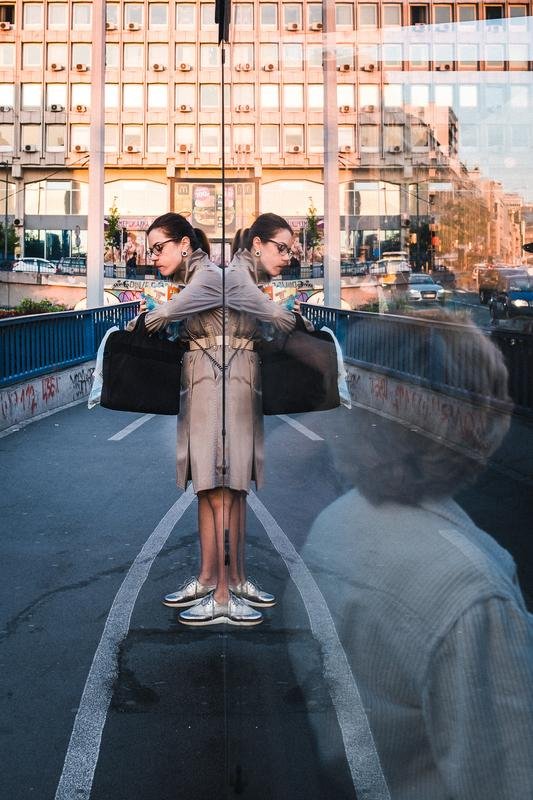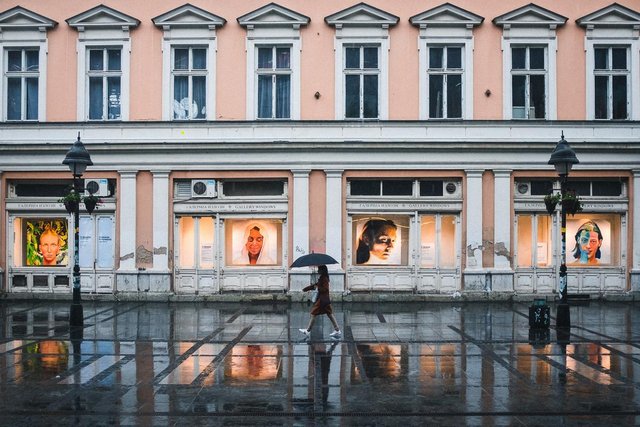 3. Juxtaposition or matching elements
Placing together elements that look like a polar opposites or matching several elements by color, shape etc is another fun way to enrich your street photography portfolio.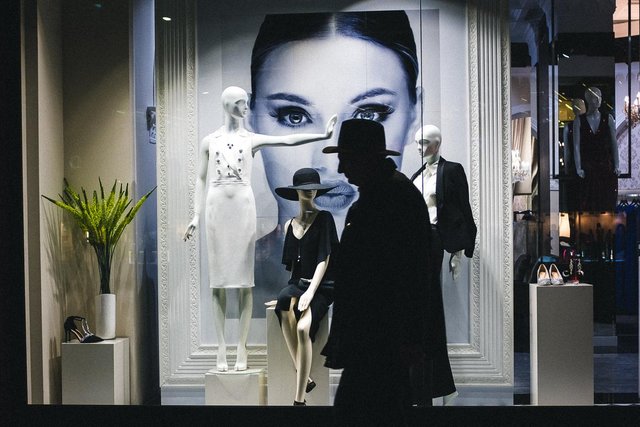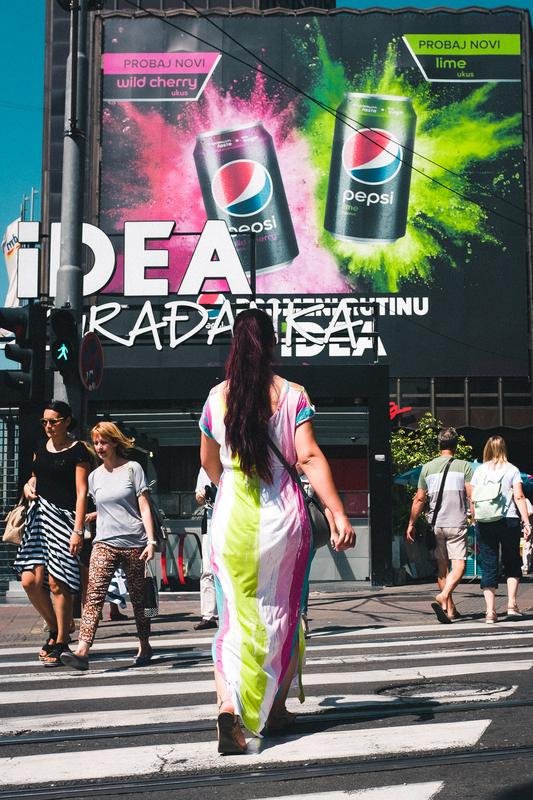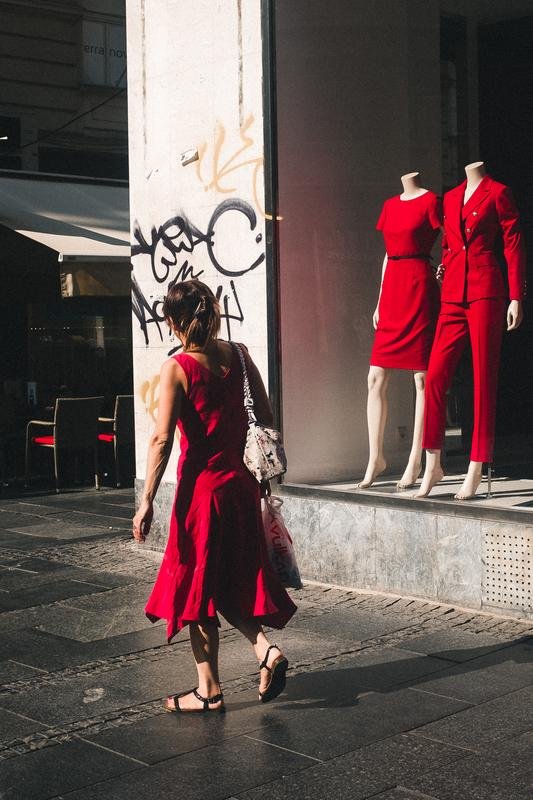 4. Show movement
Motion blur in street photographs can look like a mistake on photographer's part of not exposing properly. But if done correctly, it can be used as a tool to create more dynamic and "imperfect" images. It has to be done consciously by setting the low shutter speed and choosing what elements are going to be in focus. You can even bring tripod with you for a more "steady" motion shots.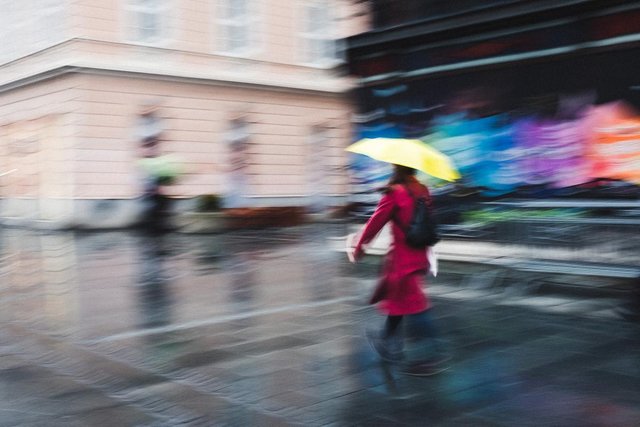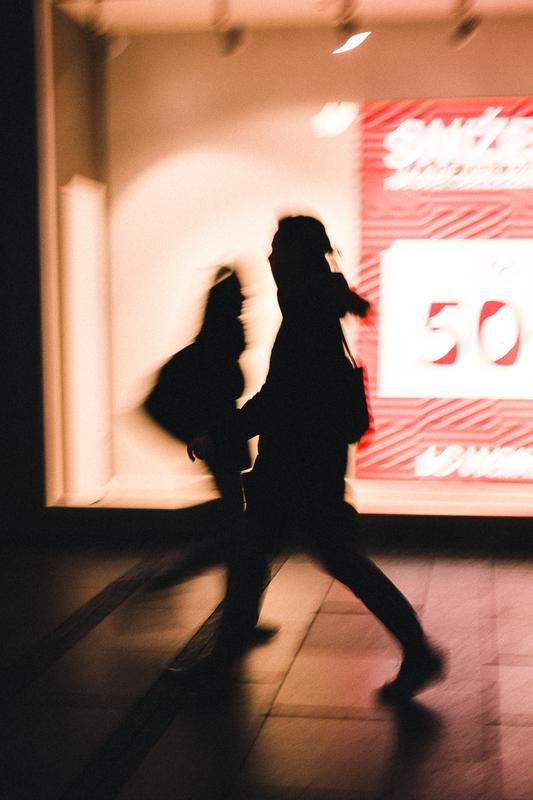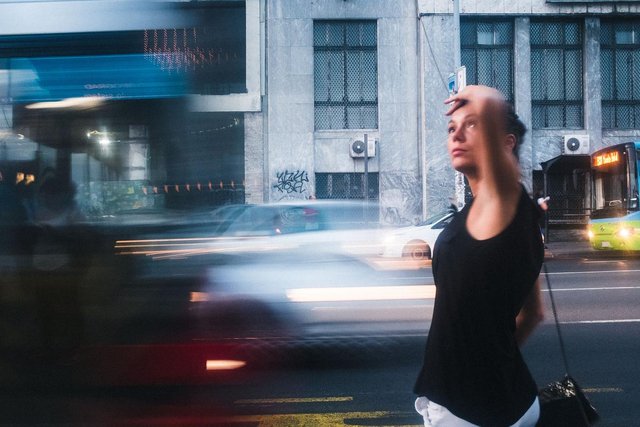 5. Get close
This one is the toughest as it requires a lot of courage to go up to someone and point a camera in their face. "Shooting from the hip" is a one way to go - it's when you hold a camera relaxed at the chest level and take photographs without looking at the back screen. Obviously, results are much more random as you don't have full control over composition, but it can be an option if you are just starting out. Another technique is to act like a tourist filming a video. :)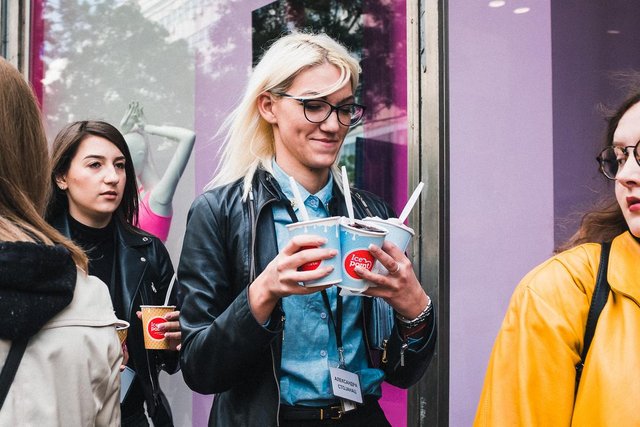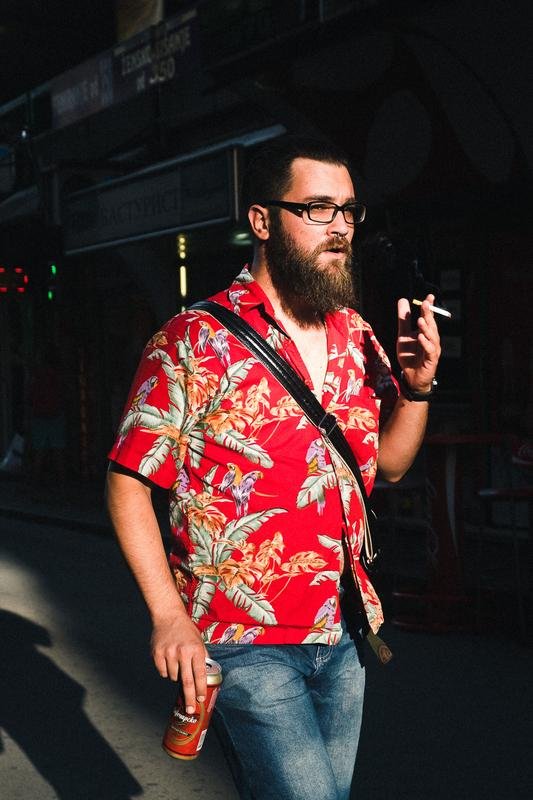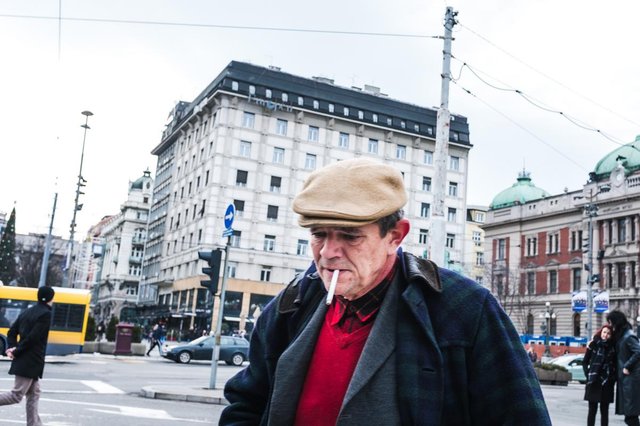 6. Sub-framing
Using different elements to surround your main subject is another way to bring viewers attention to what's important and hide distractions. Anything can be used a frame - walls, fence or even blurred out people. The result is that you get a picture within a picture. A technique quite popular in modern street photography.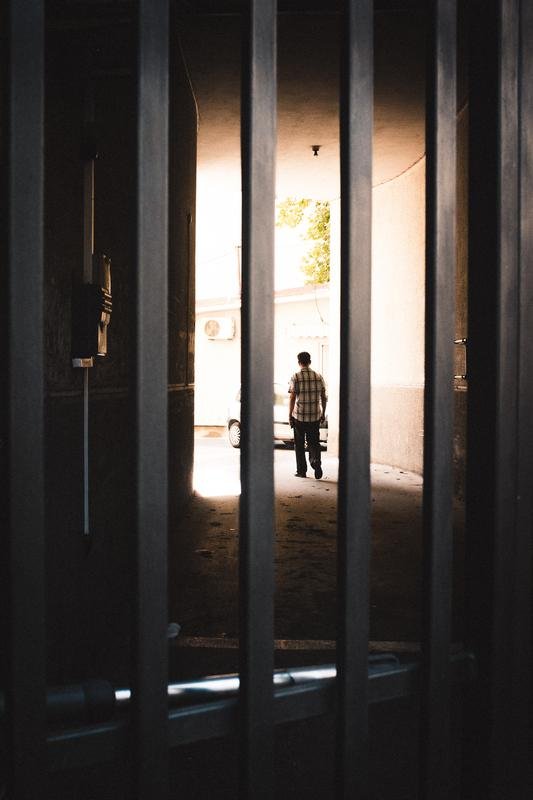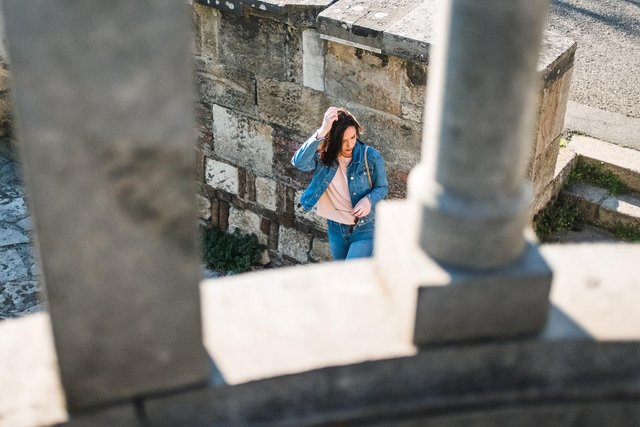 7. Change perspective
Spice things up by changing your point of view. Instead of taking each shot from eye level kneel down to the ground or climb on a platform or roof of the building (stay safe though! :D) and see if you can get interesting shot from a new angle.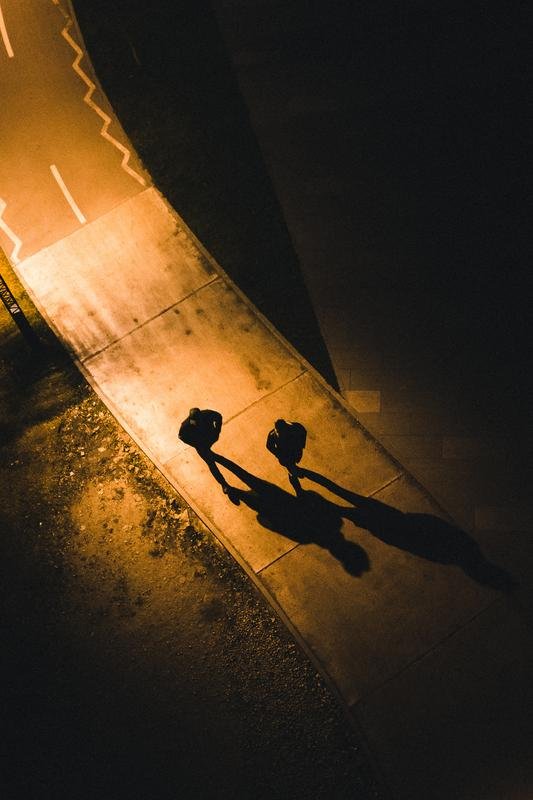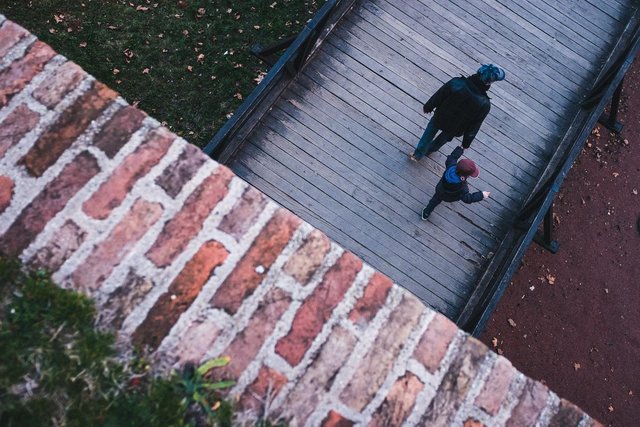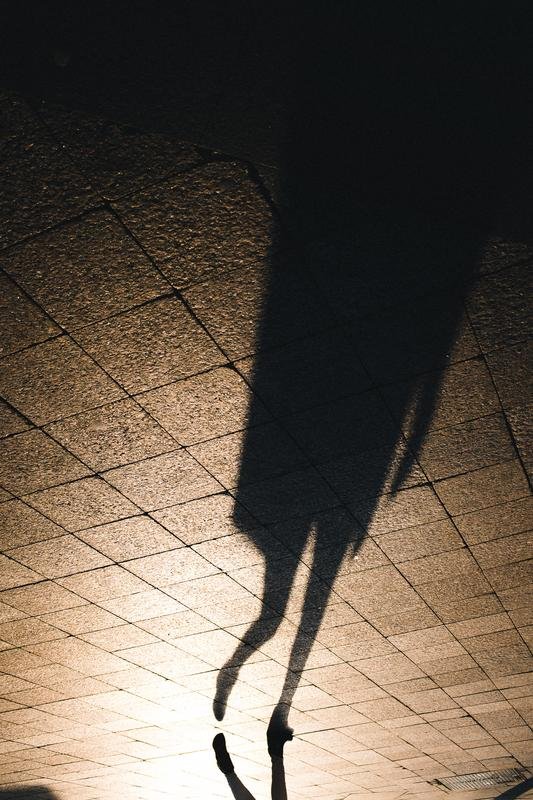 8. Humor
Photographing humor on the streets can be a very hard task to do as it often happens in a split second and isn't easy to notice. But by practicing your eyes and being more mindful, you'll start to notice or even anticipate these subtle moments that can be amusing to viewers.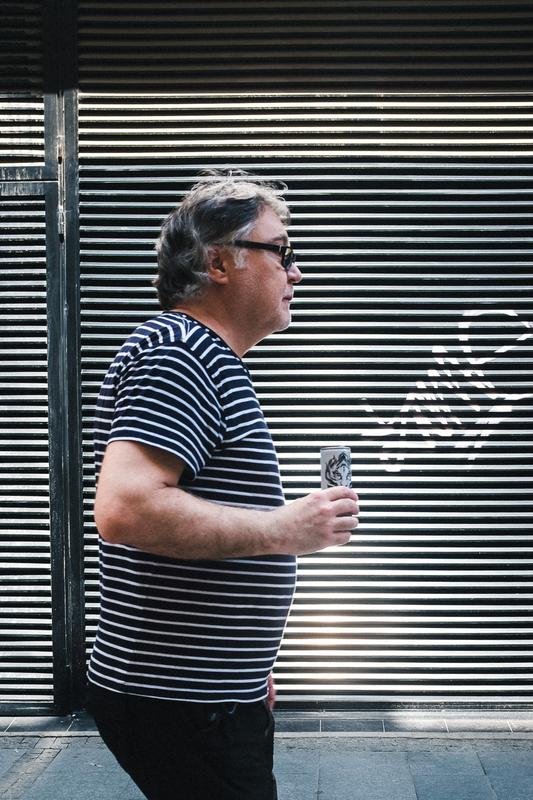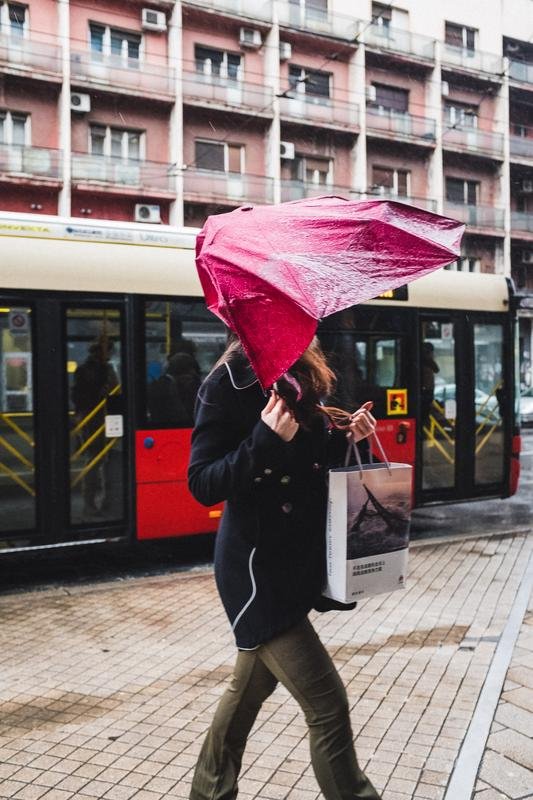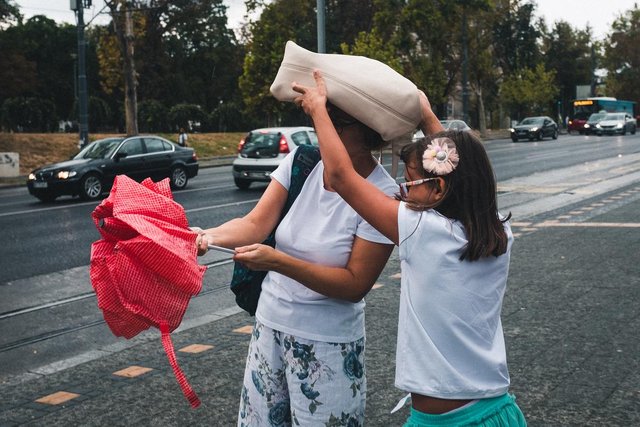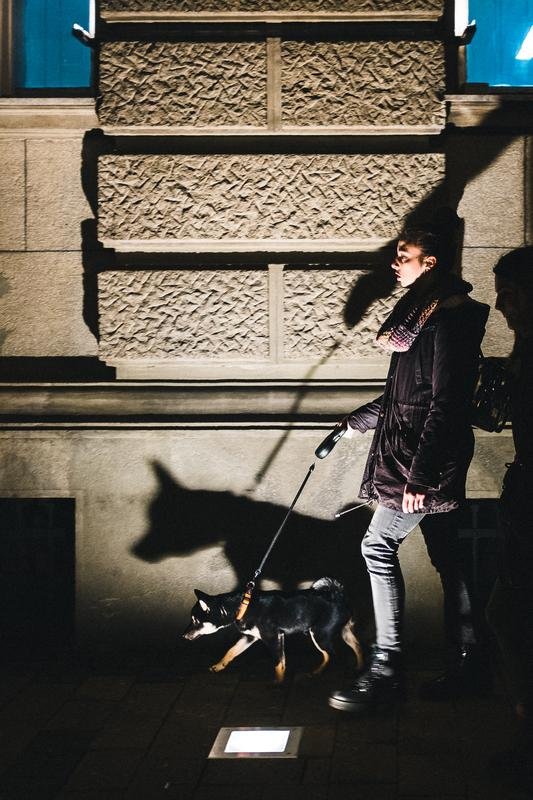 9. Eye contact
Waiting for eye contact or shooting in spite of subject watching you ties with "getting close" as one of the most nerve wracking techniques in street photography. It can produce some outstanding results however, because there's a connection between subject and photographer. Their reaction while they try to figure out what's going on can often turn a regular photo into a decent one.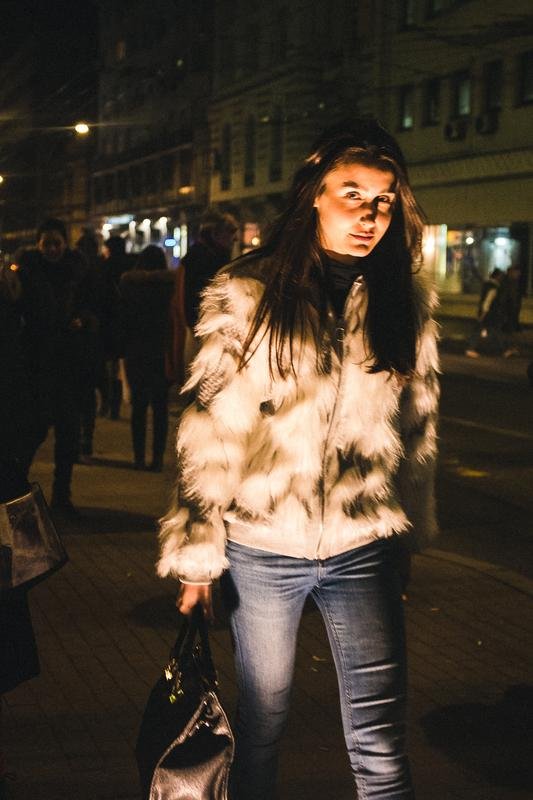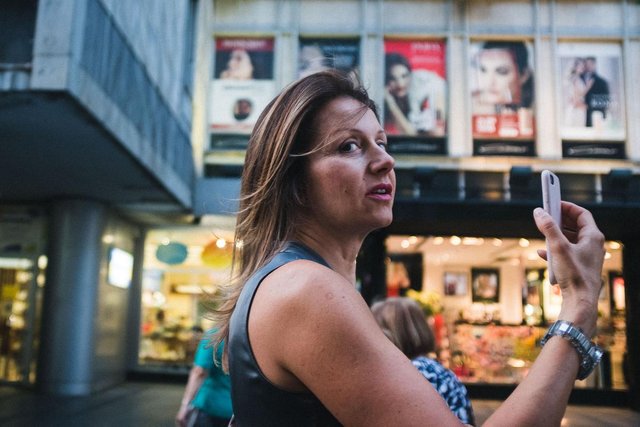 10. Rain, umbrellas and blurry windows
And at the end, here's a reason why you should leave the house when the weather conditions are not great. Raindrops, mist, condensation are all a fun medium to shoot through and add layers to the image. It's by far my favorite time to go out for a photo walk.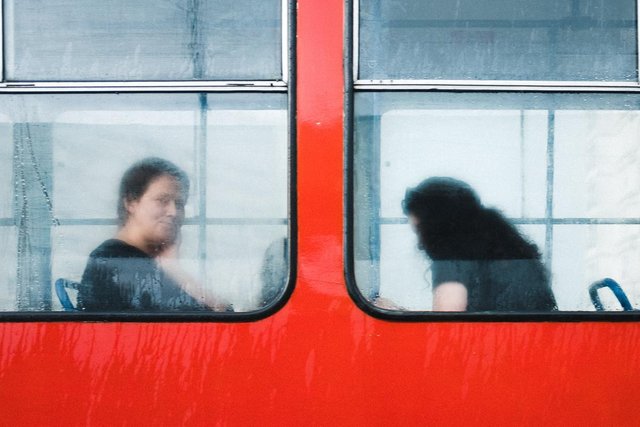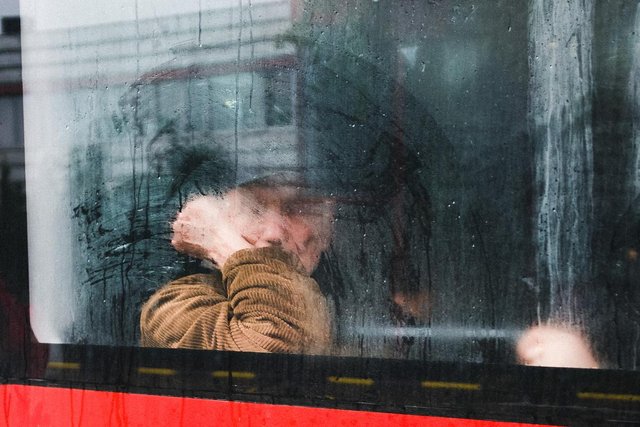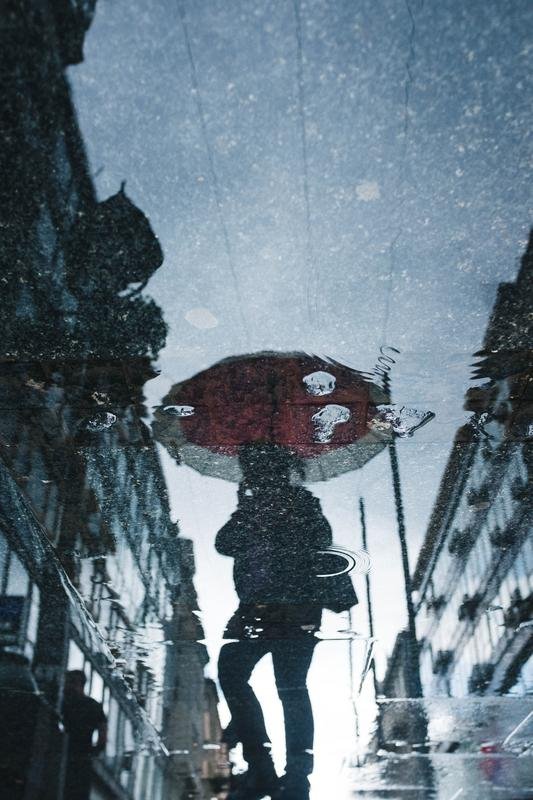 ---
Let me know if you try some of these techniques. As you can see, I combine bunch of them in almost every shot, that's why each can fit into multiple categories. Which approach do you like best?