Hello everyone!
Finally I am at home. 2 months vacation.....and it was for the first time for 2 years I am at Steemit I didn't write for so long. And I missed you a lot..and I have many ideas and I even don't what to start with, so much I want to share with you. And of course my contests....
Today I would like to share with you one project we have with my friend.
We started to make photos of our kids together at the same car once a year and they were not even 1 year old. And they were born with 10 days difference in September 2012.
For now we have this: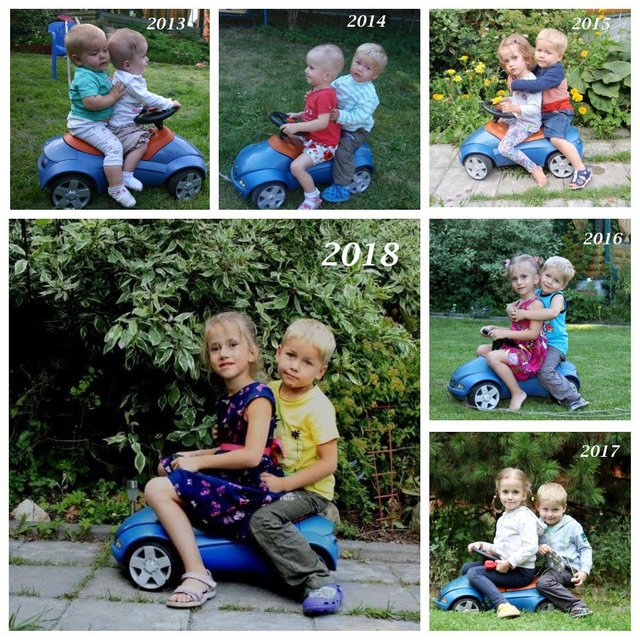 I hope we will be meeting every year for a long time and keep continuing this project.
I am happy I am back...
Love you
Yours, @aksinya.
P.S. I again can enter Steemit through normal browser not with Tor. So, it would be easier to communicate as through Tor it was sooo slow...They unblocked foreign sites. Hooray!!!!!!