Interno Giorno (che altro?)
ITA
Per tutti gli appassionati di fotografia è possibile esprimere la propria creatività anche rimanendo prudentemente in casa e realizzando originali fotografie di still-life.
Il termine inglese Still-life letteralmente significa "vita in quiete". La corrispondente definizione italiana è "natura morta", ma, forse, non è appropriata perché anche gli oggetti inanimati vivono la medesima vita dell'ambiente in cui si trovano.
Attraverso la luce, l'ombra o una forma particolare, ogni cosa fotografata può emozionare l'osservatore.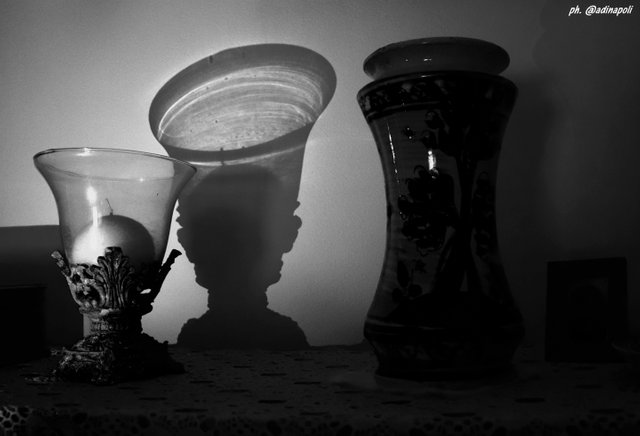 Testo e fotografia @adinapoli (s)
Text and photo by @adinapoli

EN
For all photography enthusiasts it is possible to express their creativity even by staying cautiously at home and making original still-life photographs.
The English term Still-life literally means "life in quiet". The corresponding Italian definition is "natura morta", but, perhaps, it is not appropriate because inanimate objects also live the same life of the environment in which they are found.
Through light, shadow and form, everything photographed can excite the observer.