📷#BeautifulSunday Chinatown dinner and walk | 美丽星期天牛车水吃晚餐走一回😎(by @ace108)
Posted on Community [Sunday 星期天]
发帖于社区[[Sunday 星期天]]
https://steemit.com/trending/hive-191668
In September, after finishing my workshift on a Sunday afternoon, I went home and drop off my bags. Then, I took a bus to Chinatown for dinner. with my wife.
在九月,一个星期天下午,完成我的工作班之后,我回家放下包包。然后,我坐和太太公车到牛车水吃晚餐。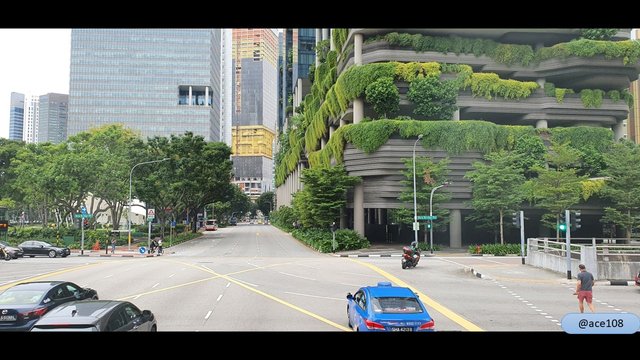 Here is a video I shared before in a previous post which I recorded in the bus as it headed into New Bridge Road.
这是我在公车上录制的视频以前的帖中分享过。当时公车驶入新桥路。
---
🎶Meanwhile, some music for you to enjoy as you read. This piece is part of Vivaldi's The Four Seasons, particular the first of the 4 violin concertos, called Spring.

🎶让大家继续读的时候,欣赏一点音乐。这件作品是维瓦尔第的"四季"的一部分 - 4小提琴协奏曲中的第一首,名为"春天"。

Source | 来源: https://musopen.org/

https://soundcloud.com/alan-chang-563971986/four-concerti-grossi-4-vivaldi-op8-i-la-primavera-allegro-largo-allegro
Source | 来源:
https://musopen.org/music/2213/antonio-vivaldi/the-four-seasons/

---
The Mid-Autumn Festival decorations were up then.
当时有中秋节装饰挂在路上。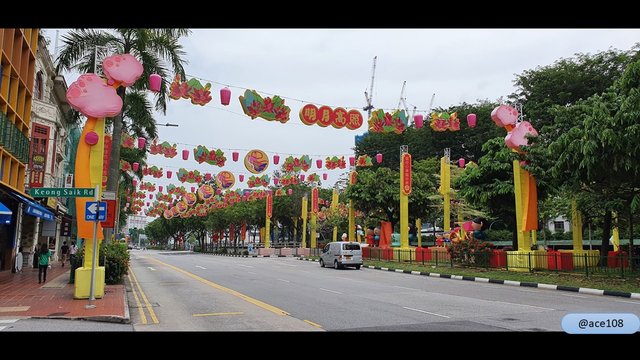 This stall was normally selling durians had many pomelos for sale then.
这摊通常卖的是榴莲当那时却再卖许多柚子。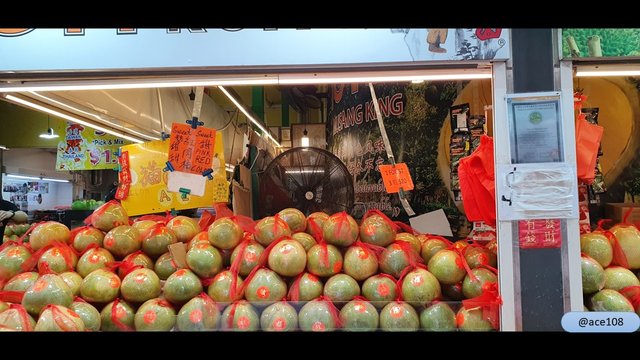 We went passed many stalls selling clothes among other things before going upstairs for dinner.
我们就走过了很多摊位包挂卖衣服的才上楼找晚餐。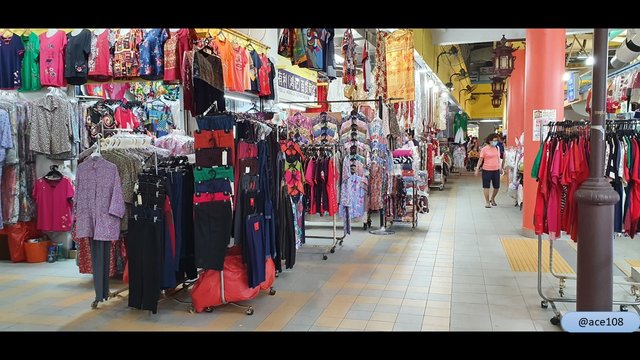 My wife said the ngo hiang looked good and we ended up having that.
太太说,那五香看起来很不错,我们结果吃那。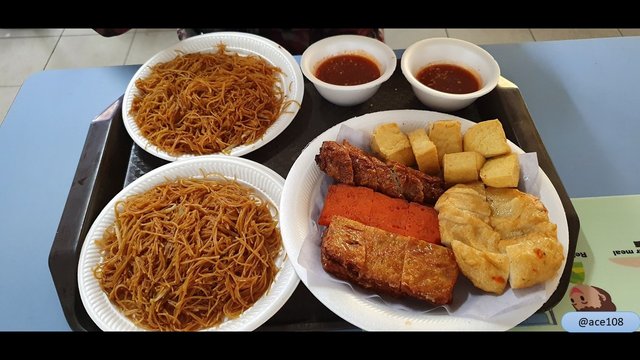 It was one of the better ngo hiang stall I had.
这的确是我吃过的五香中是挺好的。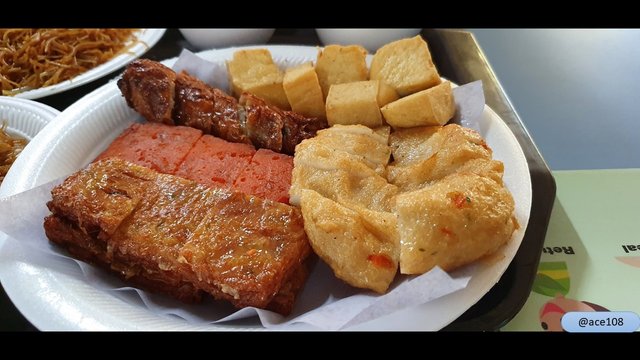 After dinner, we walked around Chinatown and took some pictures.
晚饭后,我们在牛车水走走和拍了一些照片。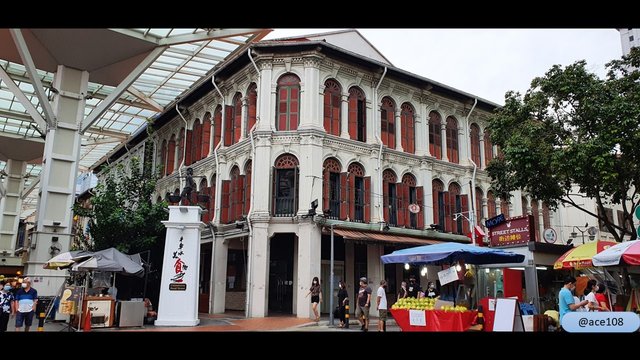 This stall selling mooncakes had a long queue. The night before, the TV news mentioned there were long queue there.
此店卖月饼的排了长龙。前一天晚上,电视新闻中提到有人龙出现。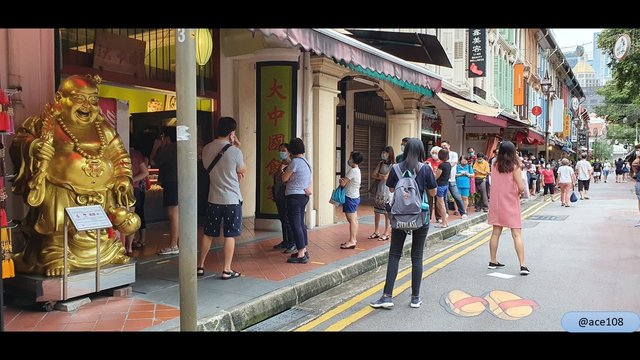 Next to the row of shops is the Buddha Tooth Relic Temple.
店铺旁边的是佛牙寺。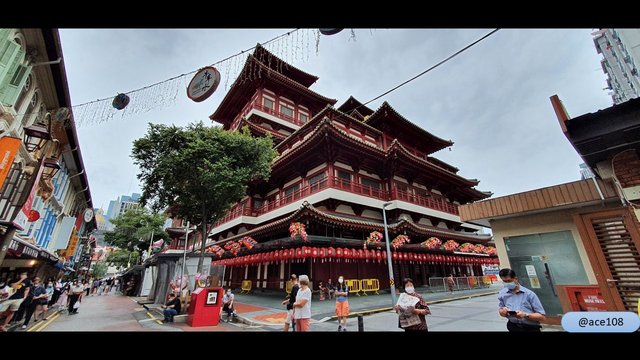 One of the wall at a back lane had this nice mural depict life in the past.
一个在后巷墙壁的过去有这个漂亮的壁画描绘的生活。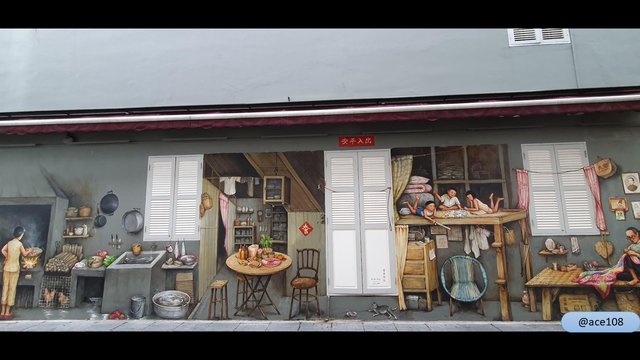 Here is a photo of the old pre-war shop houses with the more modern People's Park Complex at the far end. OK, not that modern. That building is about 50 years old.
这里是老战前店屋和更现代的珍珠坊的照片。其实珍珠坊也有50年历史啦。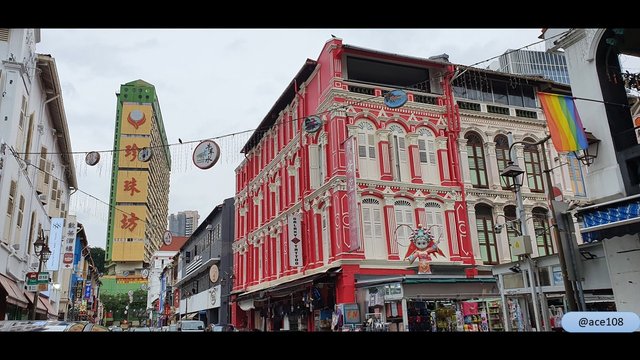 [//]:# (!pinmapple 1.281698 lat 103.844885 long Chinatown d3scr)
---


Please see my other posts:
@ace108
请看我其他帖: @ace108
---