Hello, folks!
My feed is brightly decorated with flowers on these summer days, especially with sunflowers. The sunflower season has begun and is on the high - the greatest joy for sparrows, photographers and models. So, I'll try to keep the pace!
Another day I found a field of sunflowers, it is not far from the city, about 40 km. Is it a distance for nice day-off?
The weather was nice but there were clouds on the west, so I didn't have a chance to combine sunset with sunflower ) Also, I found out that I am not tall enough to capture an endless landscape of these yellow heads, as almost all of them where higher than me. Well, this can't be helped.
---
Привіт, друзі!
Знаю, багатьом з Вас некомфортно читати мої пости англійською, і їх зміст часто залишається для Вас поза кадром. Тому сьогодні цей пост двомовний.
Почався сезон соняшників (де почався, а де вже закінчується) - найбільша радість для горобців, фотографів і моделей. То ж і я, як бачите, не пасу задніх :) Тим більше, що заради циз фото не довелося вставати о 5 ранку чи їхати за багато кілометрів. Всього 40, а це небагато для вихідного дня, коли гарна погода і нема чим зайнятись у місті.
До речі, ви помічали, що соняшник, всупереч побутовій думці, не повертає голову за сонцем, а дивиться завжди на схід? Чи може я помиляюсь?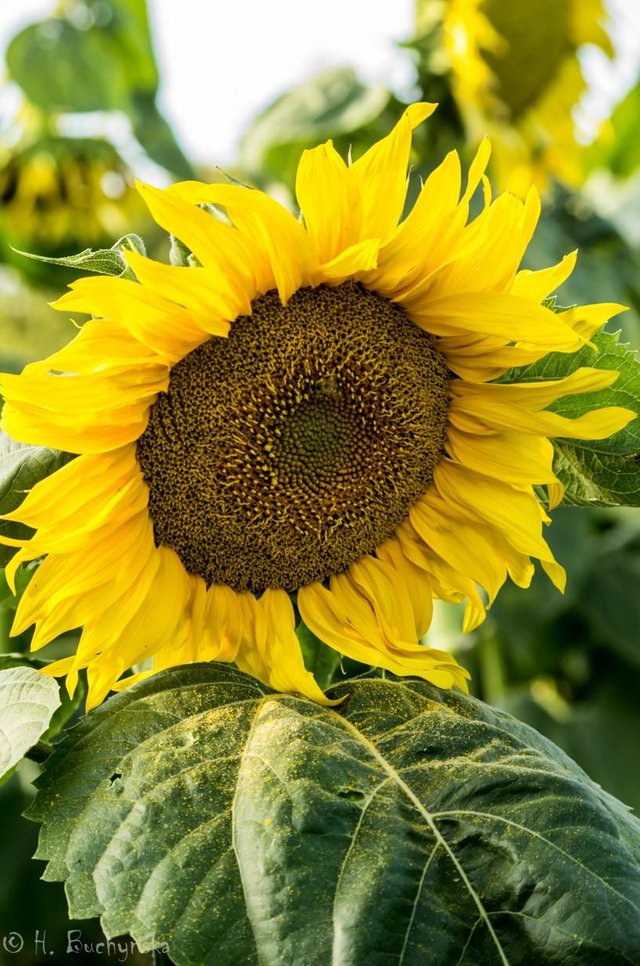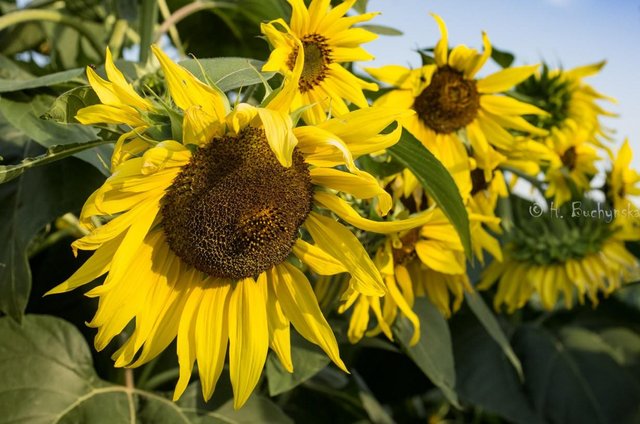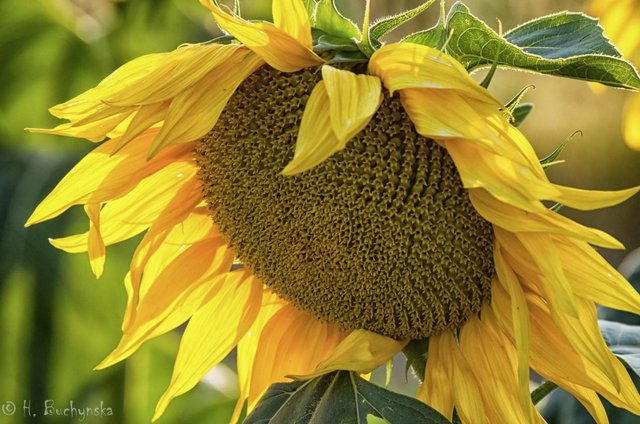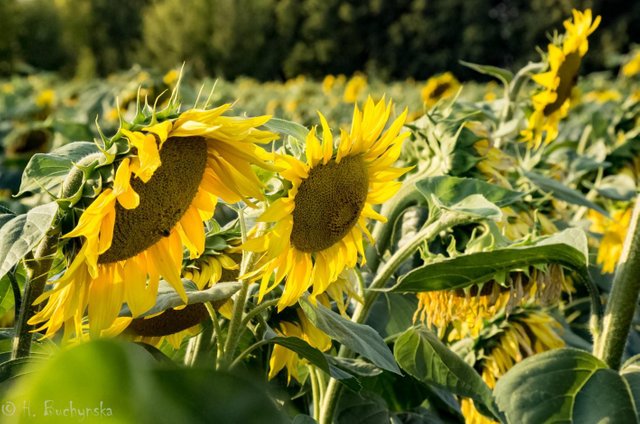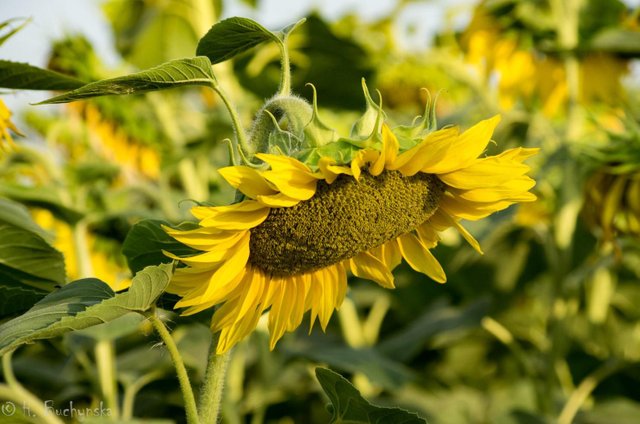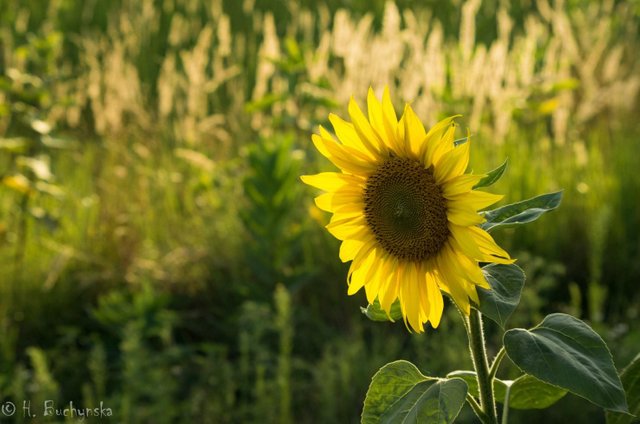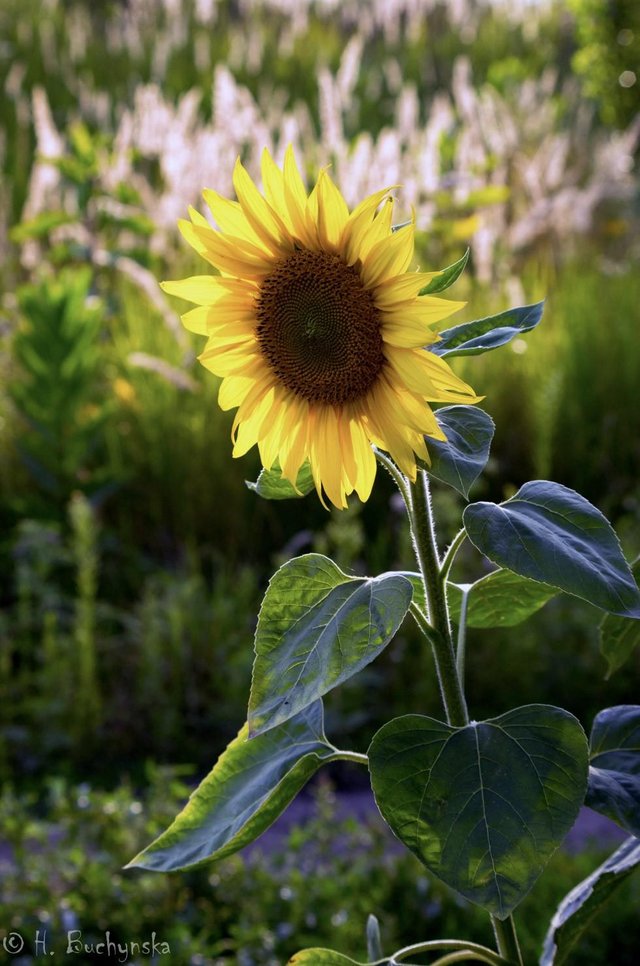 And of course, I post these flowers remembering about a wonderful #ColorChallenged started by @kalemandra.

Thank you for coming along today, I hope you enjoyed the photographs! I wish you a nice sunny day!
If you like these photographs, I would be happy to show you my few recent posts:
Regards,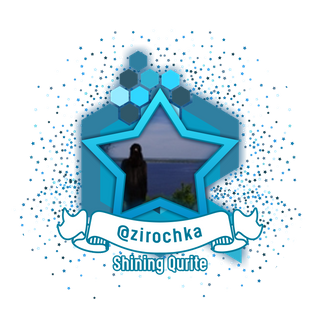 Unless stated otherwise all photos used in my posts are taken and owned by myself, if you wish to use any of my images please contact me.

By the way, do you use any @eSteem app? It is not only a convenient tool but also a chance to get reward for your activity!

[email protected]
eSteem.app | GitHub | ✍Telegram | Discord