Let's Go Up The Mountains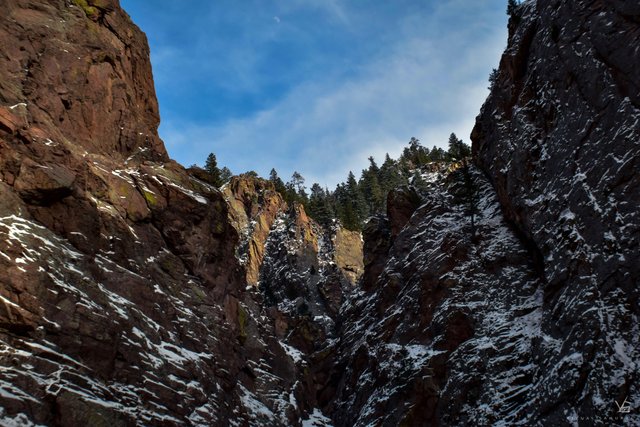 I am not the biggest fan of cold weather, however, I enjoy the snow. Funny how that works, but I am one of those people that likes oatmeal cookies, but not oatmeal. It's abnormal, which is cool with me because normal is not the way I define myself.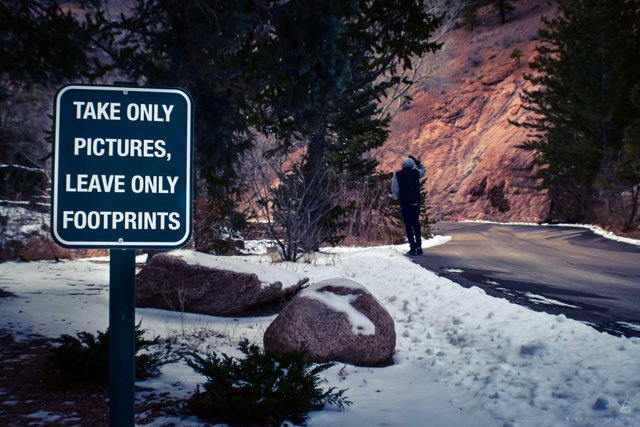 Any who, because we have been enjoying the snowfall here in Colorado, we took a trip to Seven Falls which is located in the Cheyenne Mountains. We went up in elevation, so there was still snow from a week prior to us getting snow down below. Definitely made everything look much better.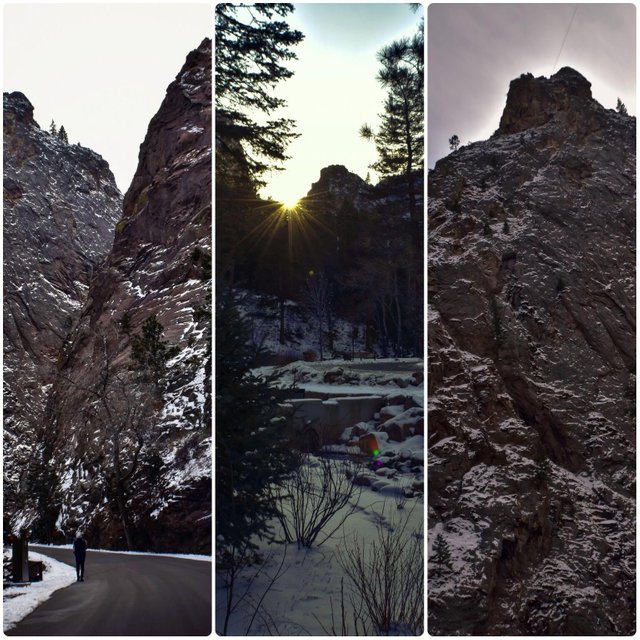 I must say it was awfully cold, but it was such beautiful scenery, we couldn't let this opportunity pass. We made the best of it and we made it through.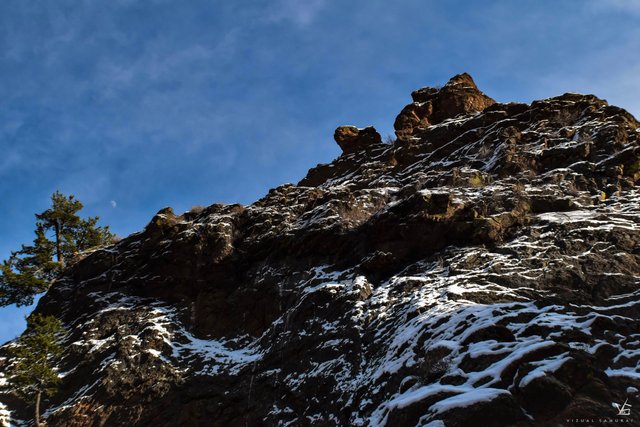 Seven Falls is known for it's waterfall (of course), and when we got to the waterfall we noticed it was frozen! Never would of thought but you cannot question mother nature.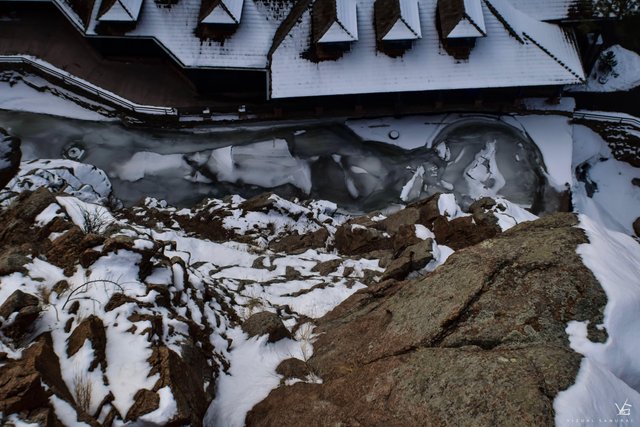 The Falls has two stairways that takes you up to the mountains. One of them you can take the elevator to get a better view of the mountains.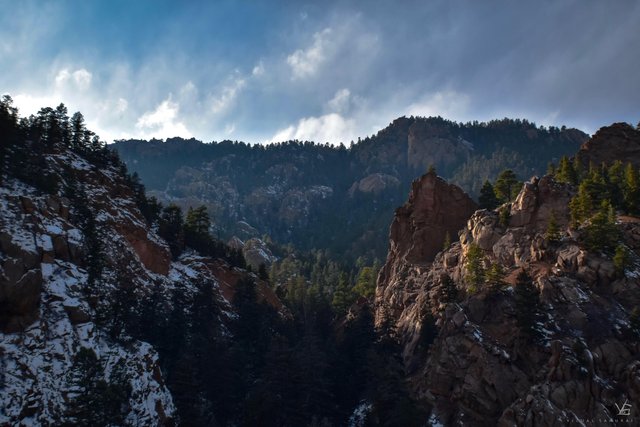 Second staircase is about 280 steps, and it does not have an elevator, so you must go up the stairs if you want to see the top of the waterfall. I will say coming down the stairs is a bit scary because it is steep.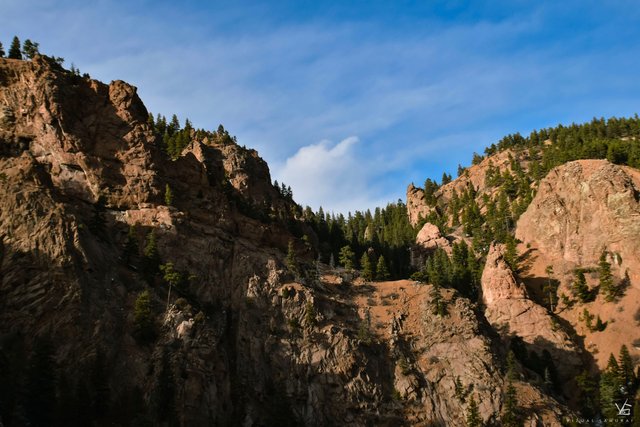 It is also known for it's beautiful mountains and wildlife during your walk to the Waterfall. They do have a restaurant right by the fall, so you can enjoy it when it is not frozen while you eat.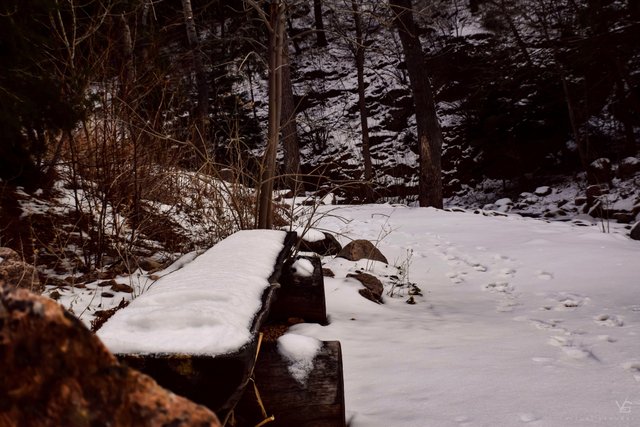 Another thing we were so fond of was how quiet it was. So peaceful and still. We really enjoy how snow makes sound seem so still and quiet. It's almost as if time stops.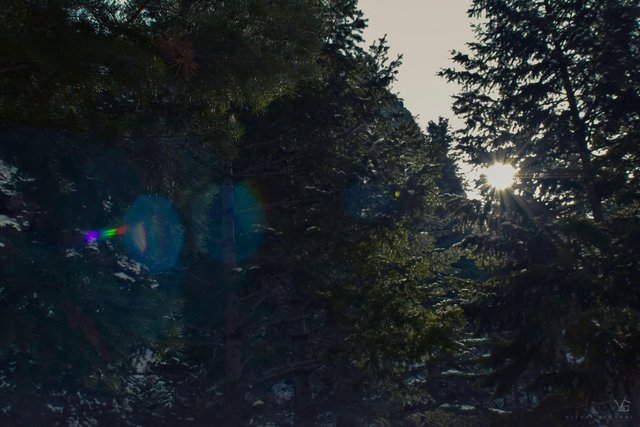 Overall, it is a great experience and a must see if you ever come across Colorado Springs. I believe Seven Falls is open all year round and it stays open late. For they light up the waterfall for people to see.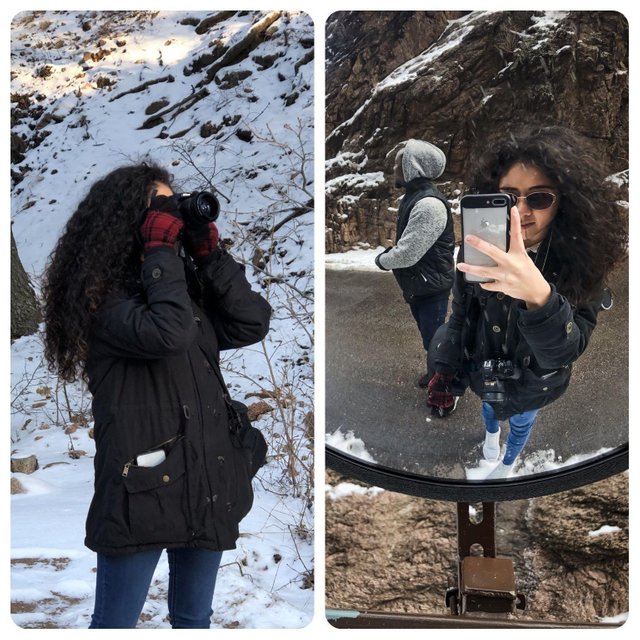 Hope You enjoyed todays post, thank you for your time, until next time! :)
-Amy