I'm still very much searching how best to use my Lensbaby on my iPhone. I look through my shots from yesterday and a lot of them simply don't work. I noticed what works well is shooting a pattern, like in these windows. The effect of the Lensbaby basically captures one strong part of the pattern and 'blurs' the rest of the pattern around it.
I suspect this somehow provides a calming end result: our brain understands what's behind the 'blur', while we can admire and analyze that one isolated piece in the picture.
Just some first thoughts on why I find some shots work while others don't. Look at example 1 and example 2 from earlier this week to compare with.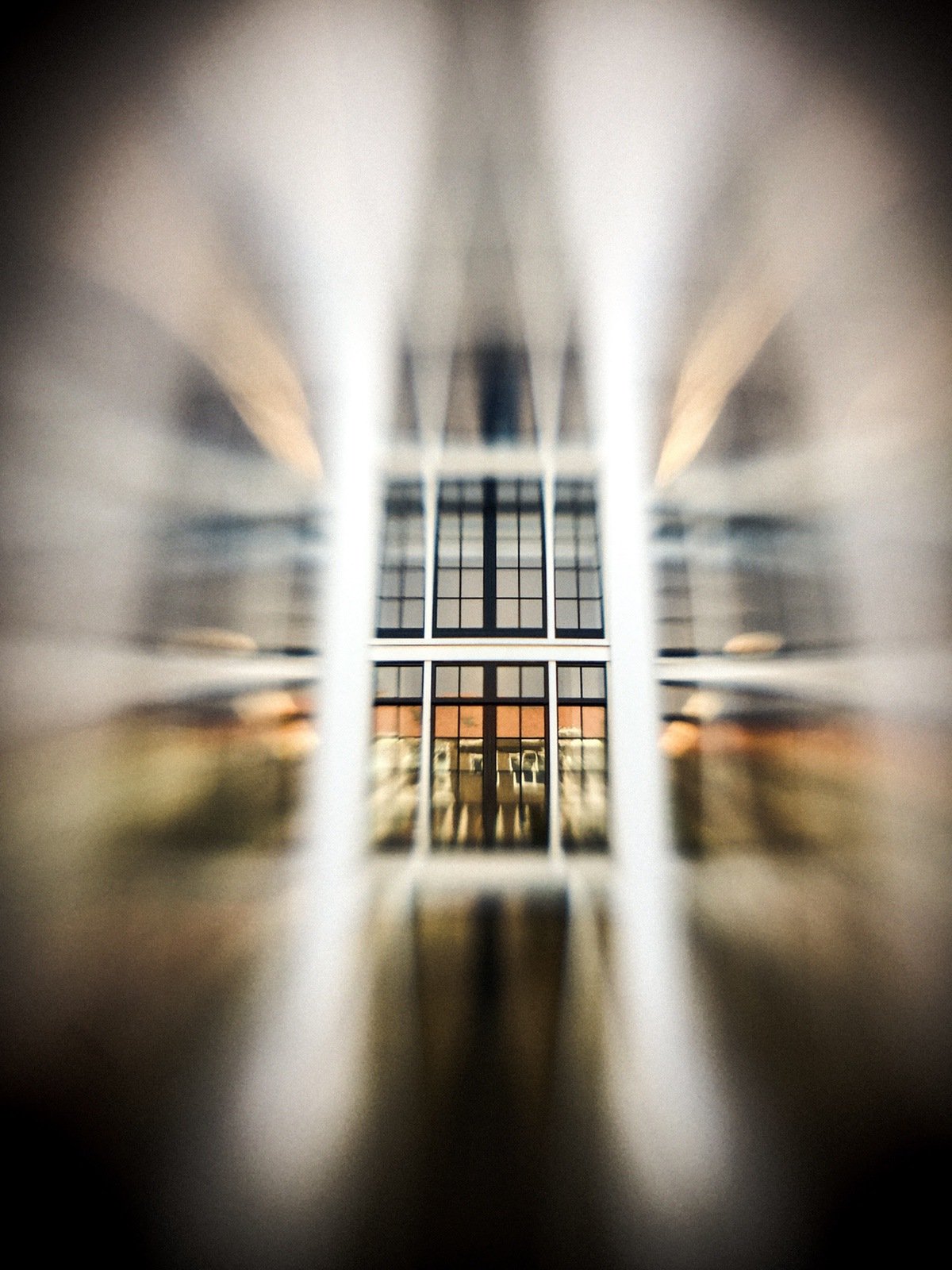 I like this shot because the pattern is pretty much perfect: the blurring lines are very symmetrical, left and right from the center. There are some reflections of the houses opposite of these windows reflected in the middle part and I tried to tilt the camera in such a way as much of those houses were visible in the shot.
Tomorrow I will post a few shots of a famous landmark in Rotterdam. I'm editing them now but was not ready to post them because I had an itch in my brain. Maybe I'm not sure yet if I like the result on this subject. Maybe I need to sleep a few hours to feel sure :-) Maybe I wake up tomorrow and feel regret I promised to post them...
To be continued
---
All photography on steemit.com/@soyrosa is created and edited by me, Rosanne Dubbeld, 2005-2018. Contact me if you want to discuss licensing or collaborations on creative projects :-)