The name of this art photograph is: "LUPINE"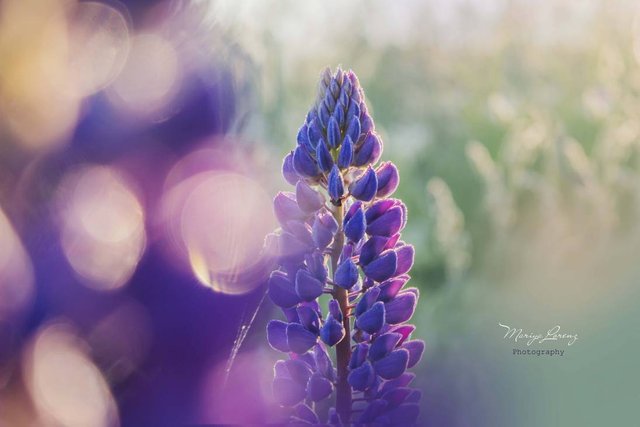 1/100;   f/7,1;   ISO 100
 
This common plant - lupine - is also known as "wolf beans", translated from Latin, due to its endurance and ability to absorb substances and enrich the soil with these beneficial substances. For a long time it was considered a wild plant, and, relatively recently, perennial lupine began to grow as a natural fertilizer. В In    Belarus, this plant adorns not only the fields, but also flower beds. Flower growers love it for bright inflorescences.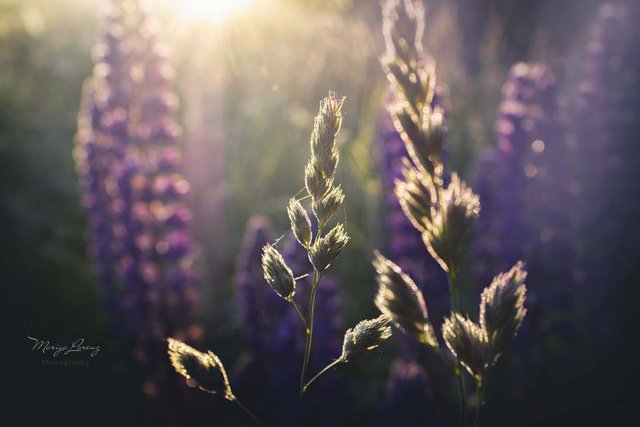 Enjoy watching. With tender feelings, @mariya-lorenz  
Category   macrophotography  
Settings 1/100;   f/7,1;   ISO 100
Focal length 29,0 mm
Flash without flash
Camera Canon EOS 650D
Lens   Canon EF-S18-55mm
Processing  Adobe Photoshop CS 6
All photos and text published in this message are my original work.