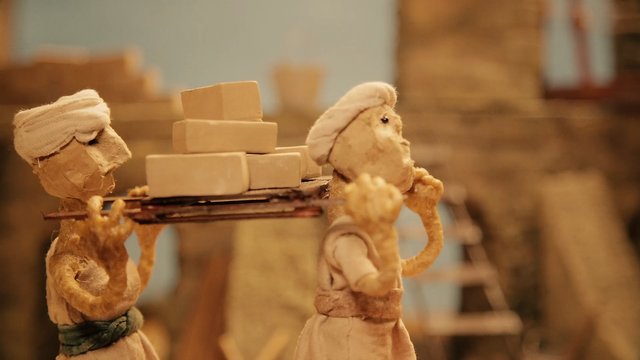 I was really surprised how positively you guys reacted to my new music video, so I decided to do a little making of post!
THE TOWER OF BABEL
Sooo... this is the only timelapse I have from the shooting! I guess it's because it wasn't so chaotic at the beginning, so i had the time :)
The Tower is made from styrofoam, then cut and glued (I will get back to why is the styrofoam is also beneath the sand)
Mak (the guy in the video, set designer) painted the first layer with wood paint, than goes another layer, and then the paint! (note: there were three days between all those steps because we had to wait for all the layers to dry before putting another)
It was a mix of acrylic colors, mostly green, because we wanted that evil look.
FIGURES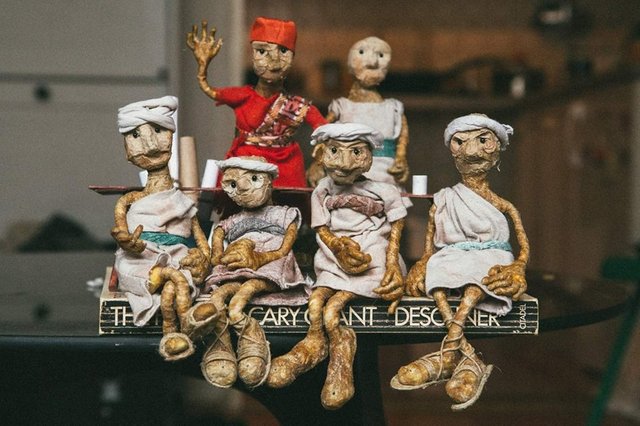 The figures are the work of amazing stop motion artist Alma, she had couple of ideas for the faces, but we went for the weirdest one! :)
It is made from cardboard, silicon, wire and sponge.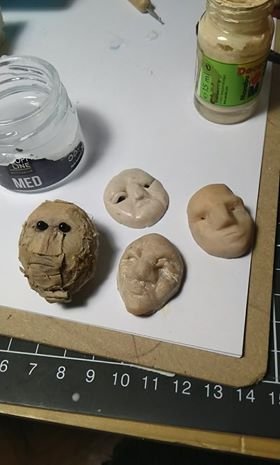 So, now I'm coming back to why styrofoam beneath the sand! Well, so in order for the figure to move and stand still, we used pins, and how, it's best if I show the drawing: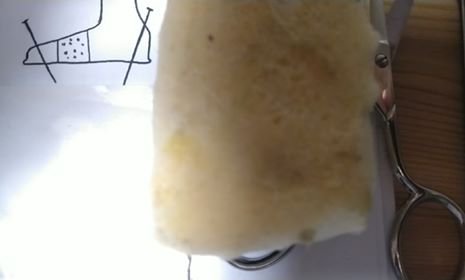 So the pin goes trough their legs and straight to the styrofoam that's beneath the sand, and voila!
PROPS
Let's start from the obvious, the water is made from plastic bags, two types of blue and a bit of transperent.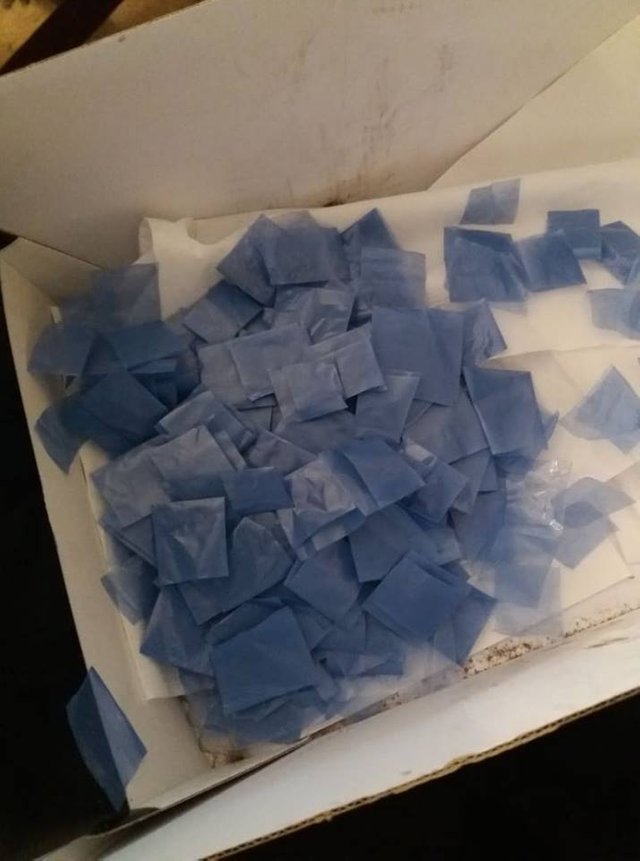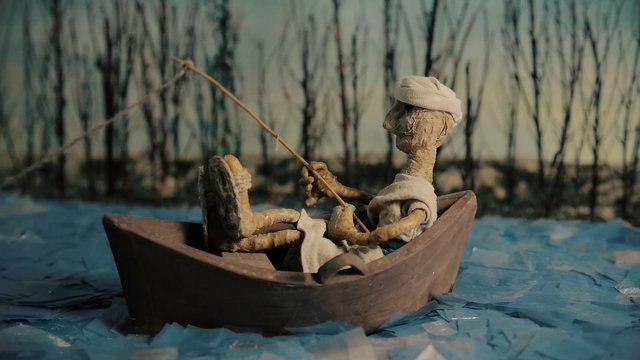 The threes are made from an old broom and painted, because real branches would not look like small threes :)
For the background we used canvases. There were 15 canvases all together, 5 different times of the day x 3.
For example this one was sunset: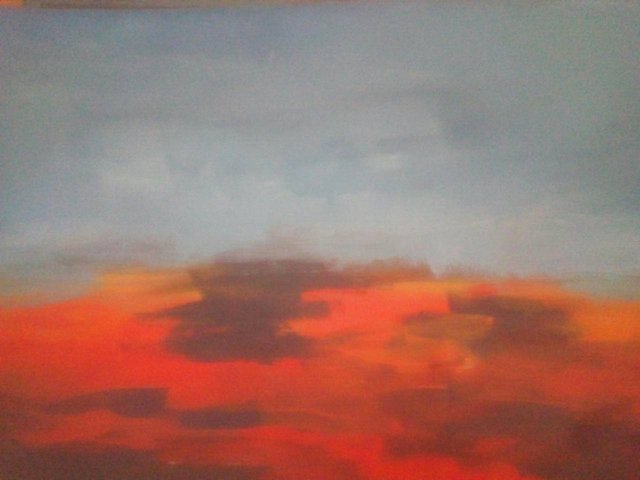 There were all these little tools made from metal and wood and then glued with silicone, but I deleted the making of photos, and now I'm so sorry :D
Screenshots will have to do: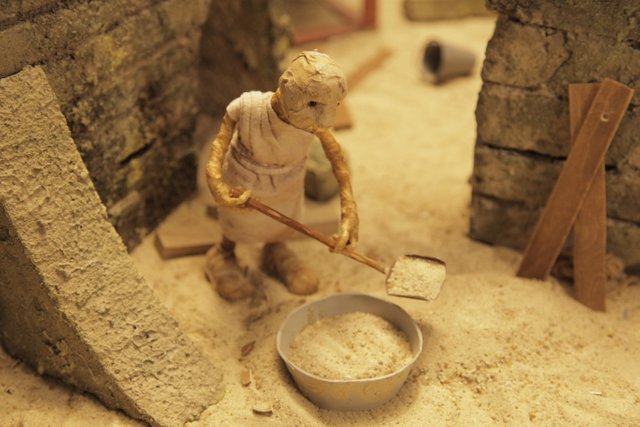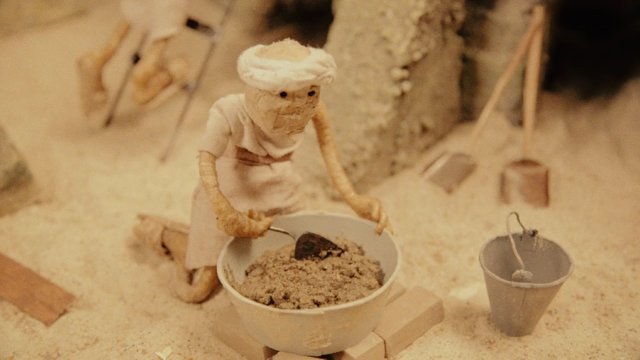 Here's the video, if you haven't seen my last post!

Thank you again everyone!
And ASK ANYTHING YOU WOULD LIKE TO KNOW!
Cheers!