Amethyst
Semiprecious stone
---
On a road trip through Brazil
We had decided to stop in a small town for the night and took a walk around to see what we could find. We found a little shop that was filled with Amethyst of all shapes and sizes. The shop owner told us that all the rocks come from a mine in the north or Uruguay and are transported by trucks into Brazil, where they are broken open and polished to be sold.
---
Amathyst shop in Brazil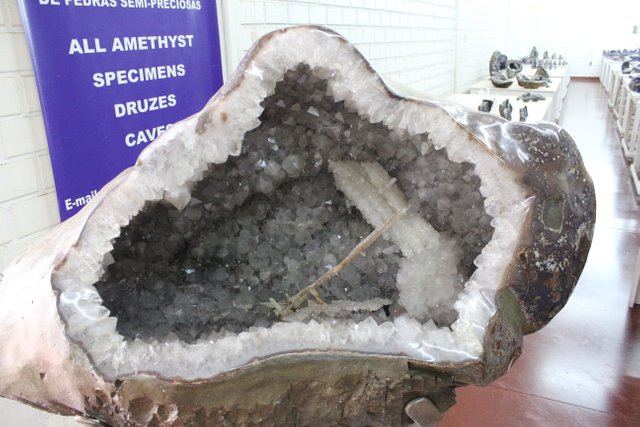 Macro Photography contest entry
This macro was created by focus stacking.
"Focus stacking is a digital image processing technique which combines multiple images taken at different focus distances to give a resulting image with a greater depth of field than any of the individual source images."
This was my first attempt at this technique. The resulting image did not turn out the way i hoped and the image did need some heavy cropping.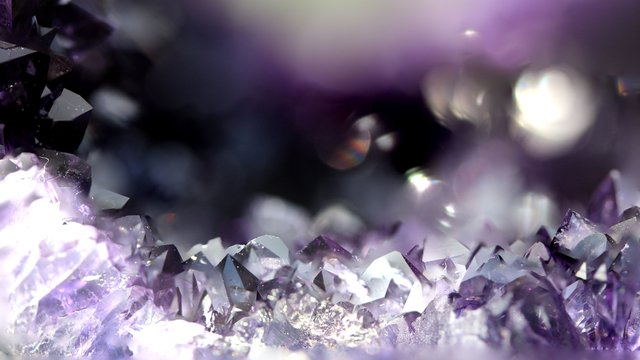 ---
Technical Information:
| Catagory | macro/focus stacking |
| --- | --- |
| Camera | Canon EOS REBEL T4i |
| Settings | f4.5 - 1/50sec. ISO-1600 |
| lense | 18-55mm |
| Location | none |
| Software | Photoshop |
---
Thanks for stopping by!
Thank you for reading my post, any feedback in the comments is greatly appreciated.
Follow me for future updates!
---
Attributions: