The reason for my low profile the past couple of weeks here on Steemit was the result of my preparation for moving to Shenzhen.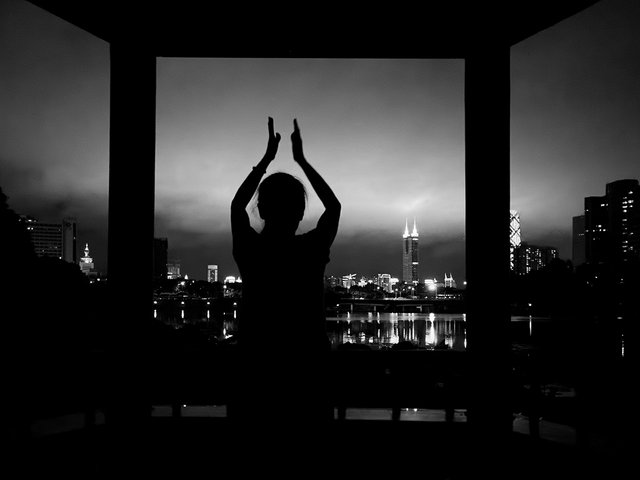 Yesterday I arrived - in the heat. Coming from the wintery Johannesburg just as a cold front was moving in, to a midsummer Shenzhen is a definite shock on one's system! But I will get used to it.
I, just now, realized the one thing I missed from my previous visits to Shenzhen, is the evening walks in the park. In Johannesburg, it is out of the question to go for a stroll in the park at 8 at night. Well, actually, there is no way any sane person will walk any reasonable distance in Johannesburg at night - you may not survive the night!
Tonight we went for our "usual" walk in the park, and, because of a light drizzle, the park was not as packed with people exercising as usual. A typical walk in any park in any city in China in the early evening is an amazing experience. People from all walks of life, of all ages, from the fittest to the... me , are busy winding down at the end of the day.
This is my entry in the #streetphotography weekly challenge created by @juliank.
Hope you like it.