On our recent trip to Germany, I wanted to photograph the Lichtenstein castle because of it's close proximity to Stuttgart. Our time in Germany started in Stuttgart as Xiaoyi and I were invited to join the judging panel for the 2018 German DVF Photo cub . It was just a short drive from Stuttgart to Lichtenstein castle. We wanted to visit the Castle early morning, therefore, decided to stay in the Sankt-Johann county which is just about 5o kilometres from the city.
Just outside the village where our hotel was, I noticed a typical German barnyard in a harvested land. The evening before dinner I checked TPE to confirm the direction of sunrise and decided that this location could be a good sunrise photo opportunity.
I was secretly hoping for mist in the morning as it lies between two hilltops, but the mist did not come.
Even without the mist, the sunrise did not disappoint!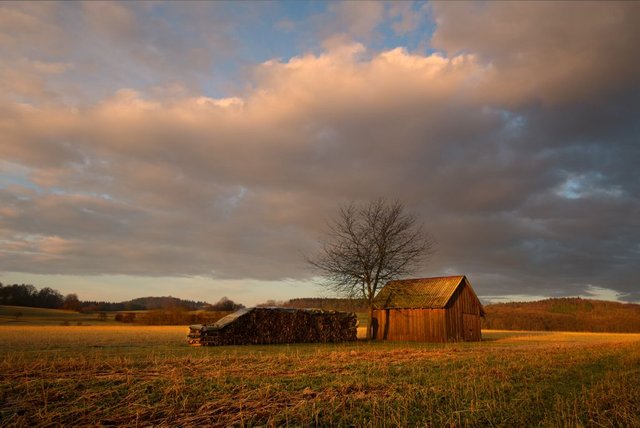 This is my entry in the weekly #landscapephotography organised by @juliank.
Hope you like it.