When travelling, I always carry my infrared camera with me - one never knows when a good landscape needs to be captured in infrared!
As mentioned in my previous post, while at Lichtenstein Castle, I created an interesting custom white balance for my infrared camera that gave this amber-to-brown look to my photos, and I liked it so much, that I started using my infrared camera for many of my photographs on this trip.
On one such early morning outing in Munich, we were hoping for a dramatic sunrise but was in fact greeted by rain and sleet - not at all the correct setting for street photography, and also not what most people would think is a setting for infrared photography.
I started out with my Fujifilm X100F but the photos were just dull - nothing that I would be happy with. Then I decided to change to my infrared camera. And this became interesting.
The photos straight out of the camera had this old look to it - almost a sepia look, except that you still have some grey-blueish foliage.
Here is an example: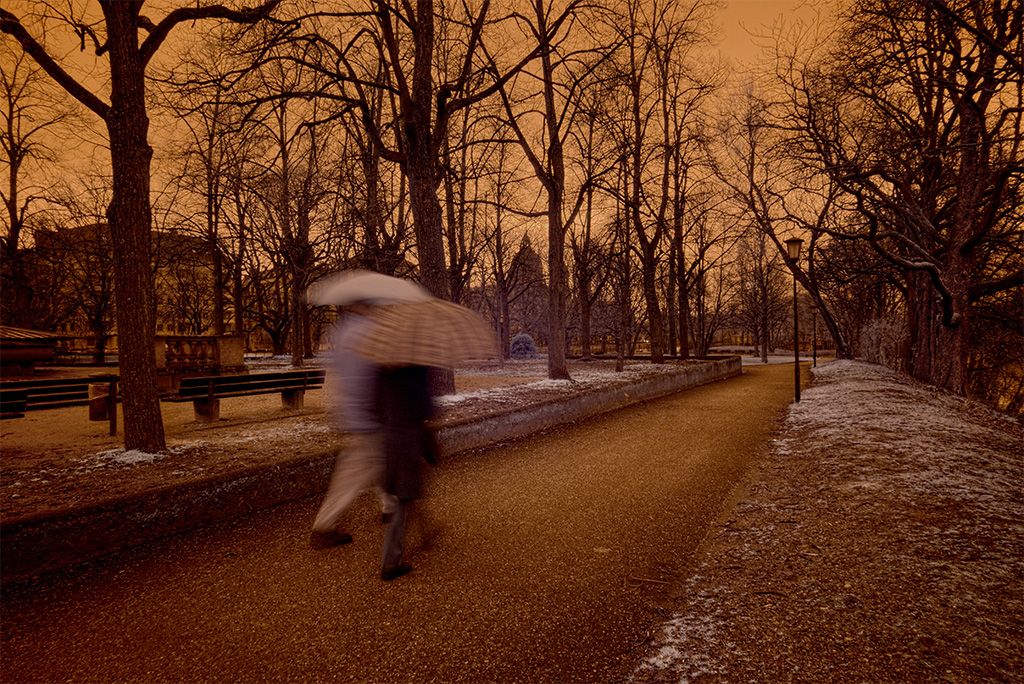 In this specific photo, the blueish colour of the g4rass almost looks like snow on the ground. Very fitting for the conditions this was taken in.
I liked it definitely more than the normal grey photos from a normal camera.
This is my entry into the #streetphotography challenge created by @juliank
Hope you like it.