Da Mei Sha is a popular beach in Shenzhen. People do not normally go to Da Mei Sha as a landscape photography opportunity, so I had to pull out several tricks to get a decent landscape photograph.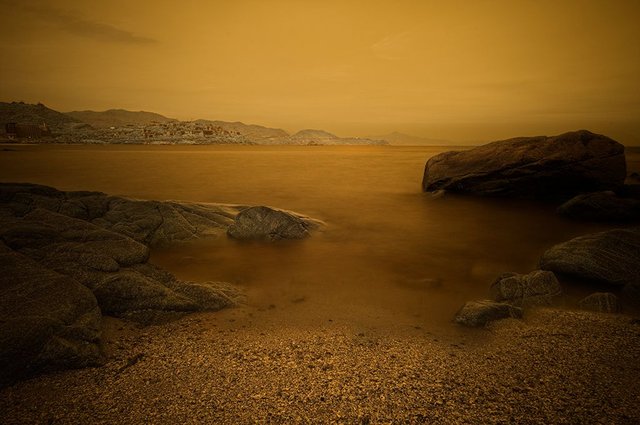 I decided on two techniques, namely using infrared which will render the scene in a way not seen by most people, and also using long exposure which added a tranquil feeling to a place that is best known for its sunbathing crowds.
Just to put this in perspective, below is the initial photo I took when we arrived at the beach. Note the sunbathers on the opposite beach. This was taken on 30 October 2015 (a Friday morning) - which is not at all any special day and it is supposed to be autumn!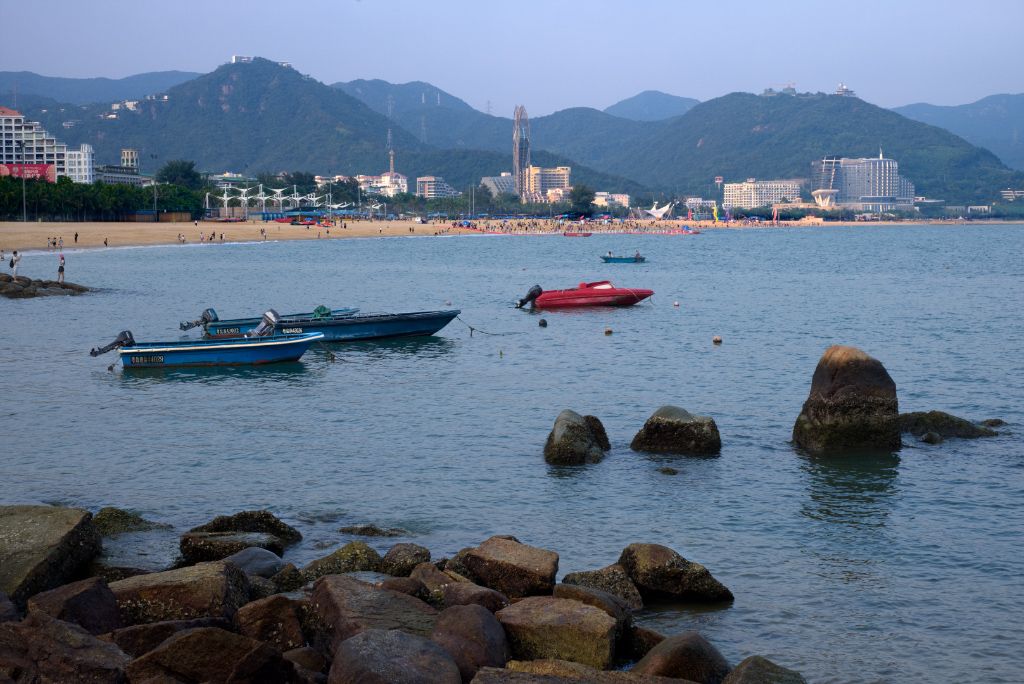 The above scene is definitely not what is meant by crowds on a beach. According to an Australian newspaper article the Australians visiting Bondi Beach on a summer weekend has nothing to complain about when compared to Da Mei Sha crowds on the 1 May public holiday. See the photo below of the crowds at Da mei Sha on 1 May 2015: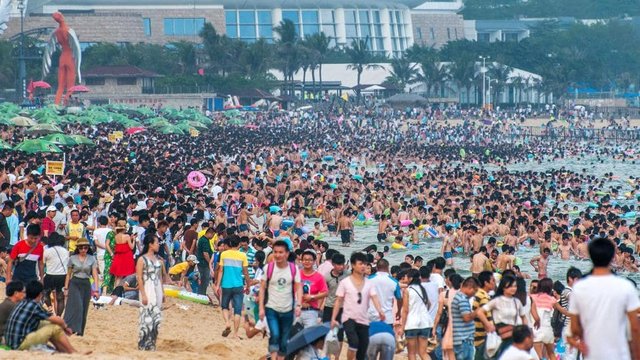 image source