As I promised in one of my previous posts where I wrote about my adventurous trip to the beautiful city of Barcelona, today I will dedicate an article to the Gaudi's surreal park Güell, which for me is one of the most impressive parks I've ever seen.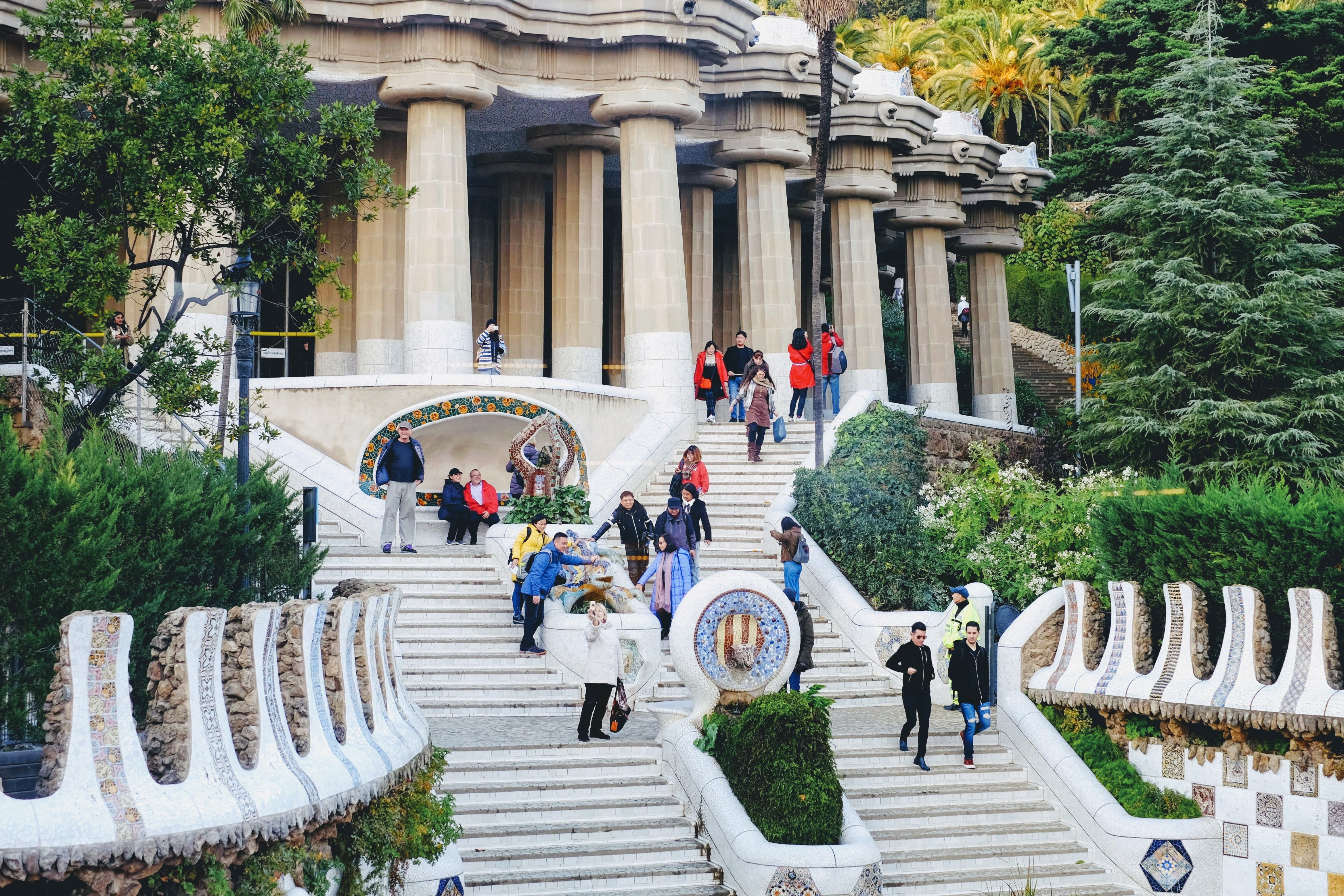 Park Güell was commissioned by Eusebi Güell who wanted to create a stylish park for Barcelona aristocracy. In 1890 Güell instructed his friend Gaudi to build a garden city, in which nature and housing should form a symbiosis.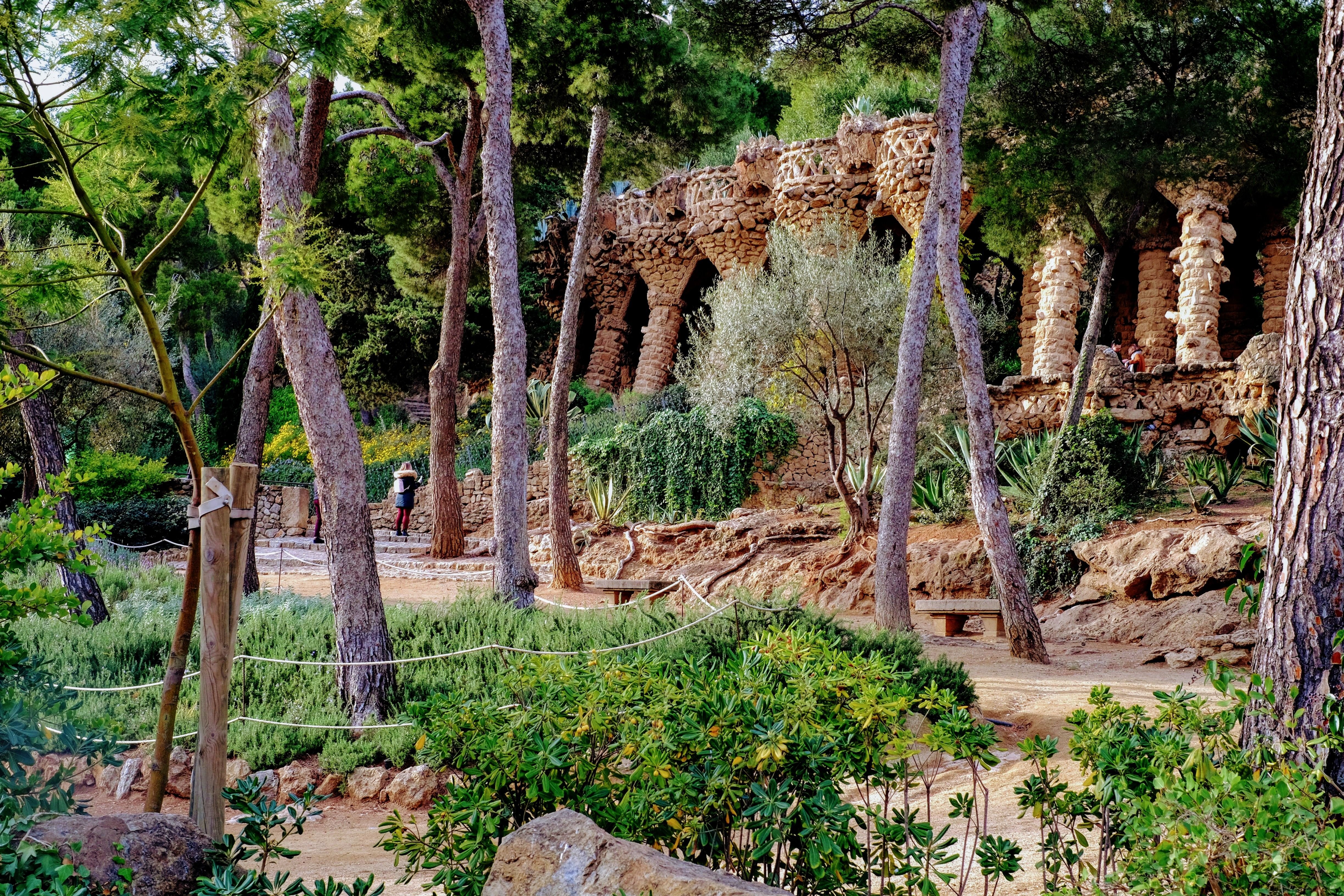 I hope you will get enchanted by the Park the same way as I was.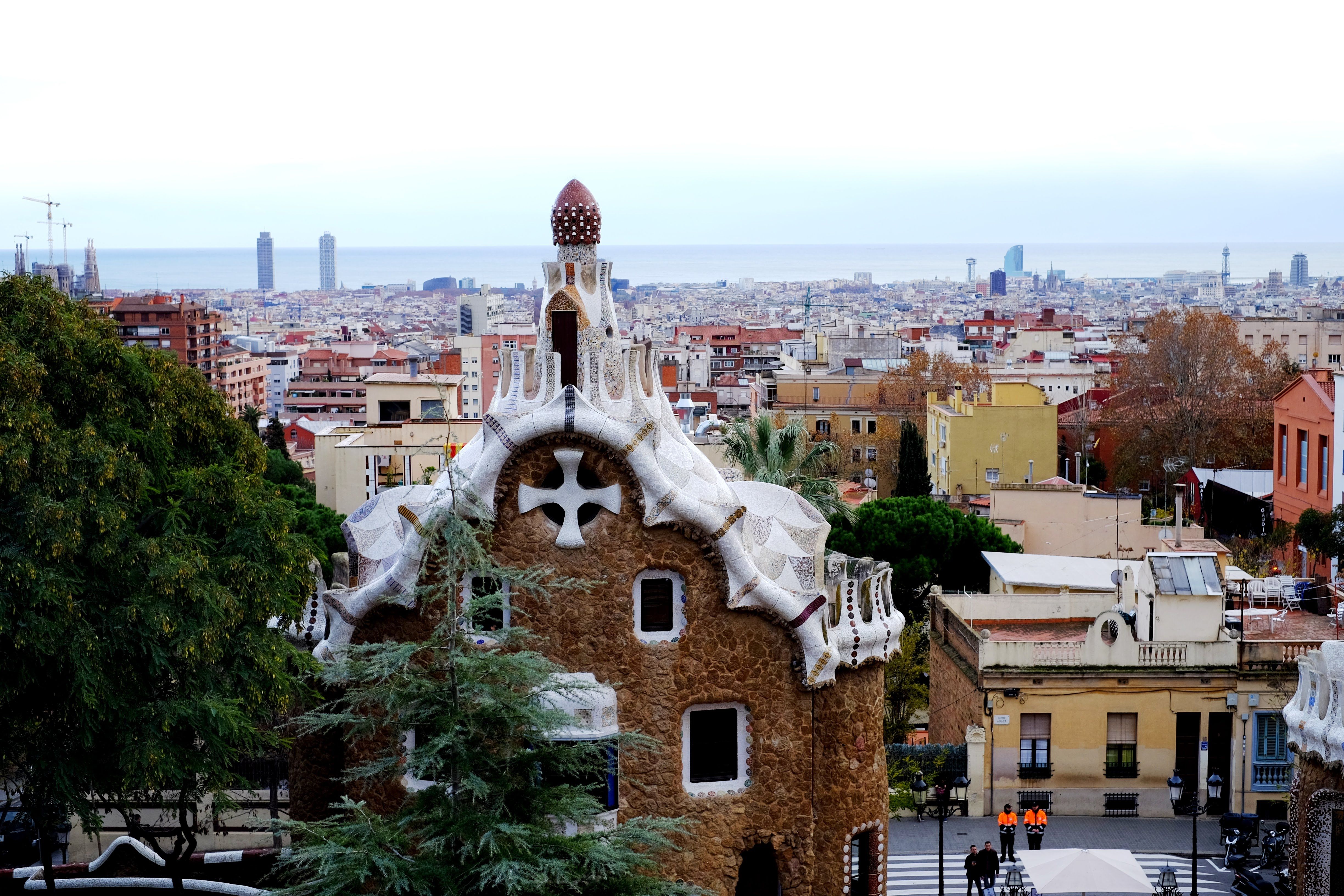 When I entered the park, I felt like I had been transferred to another world made up of weird gingerbread houses. It was absolutely surreal and amazing. Besides the beautiful architecture that is unlike anything I've ever seen, the small and tiny houses were splendid and the scenery of the city from the Park was amazing.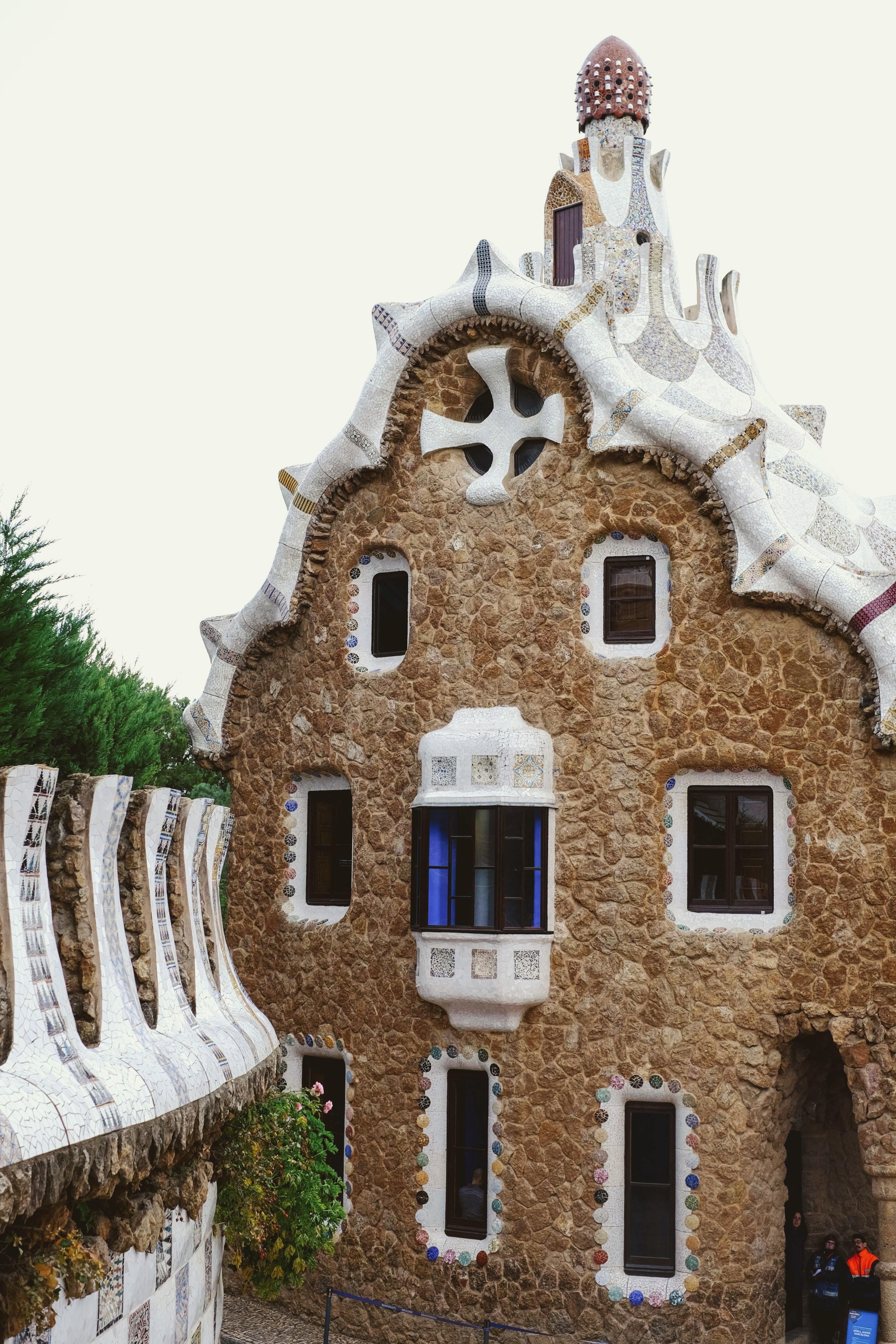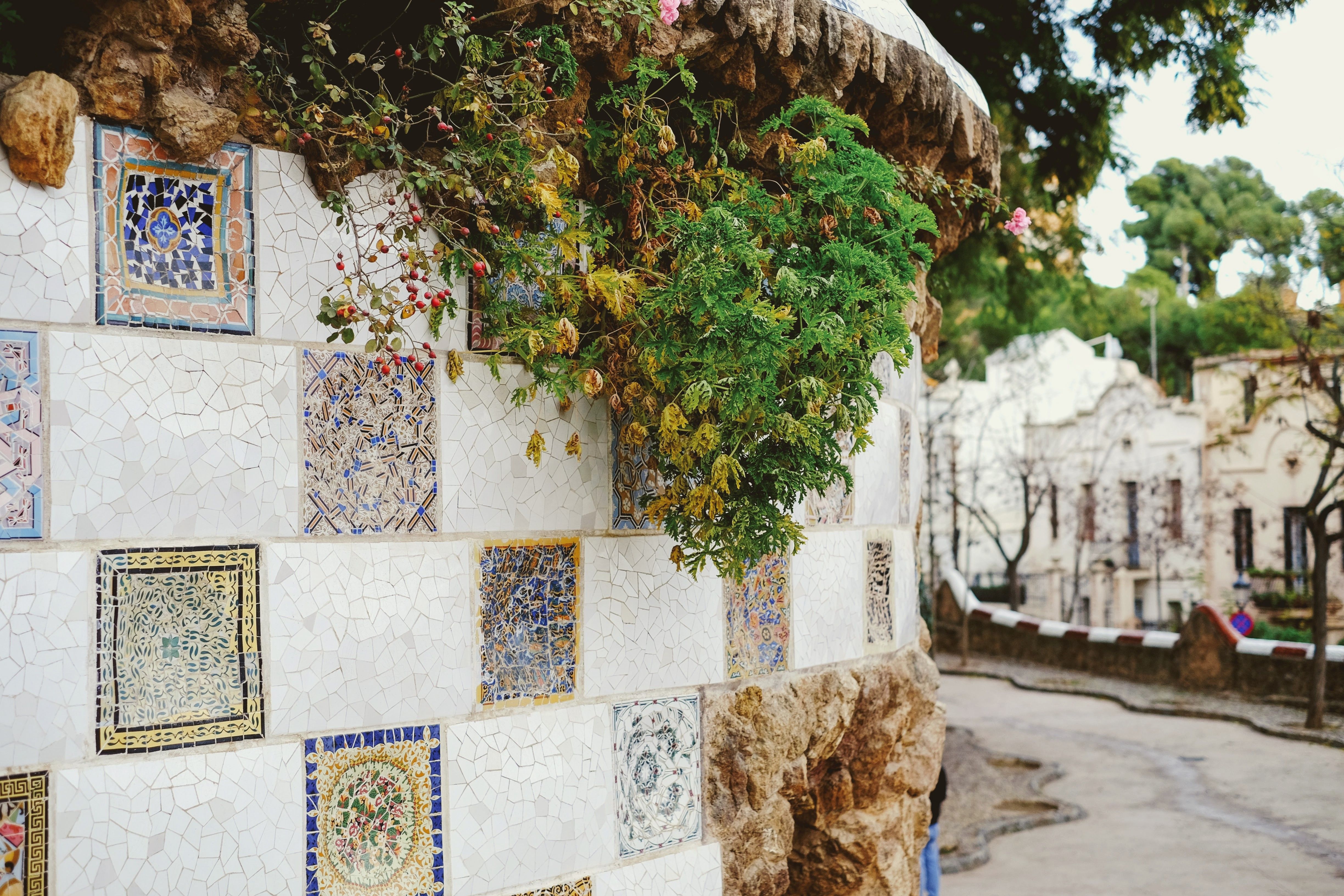 When you enter the gates of the park, you can view Gaudi's staircase and pavilions, full of curved roofs, colored tiles and ornamented spires. The staircase located at the entrance of the park is also designed by Gaudi with a dragon-like lizard at the center which is the main highlight of the park.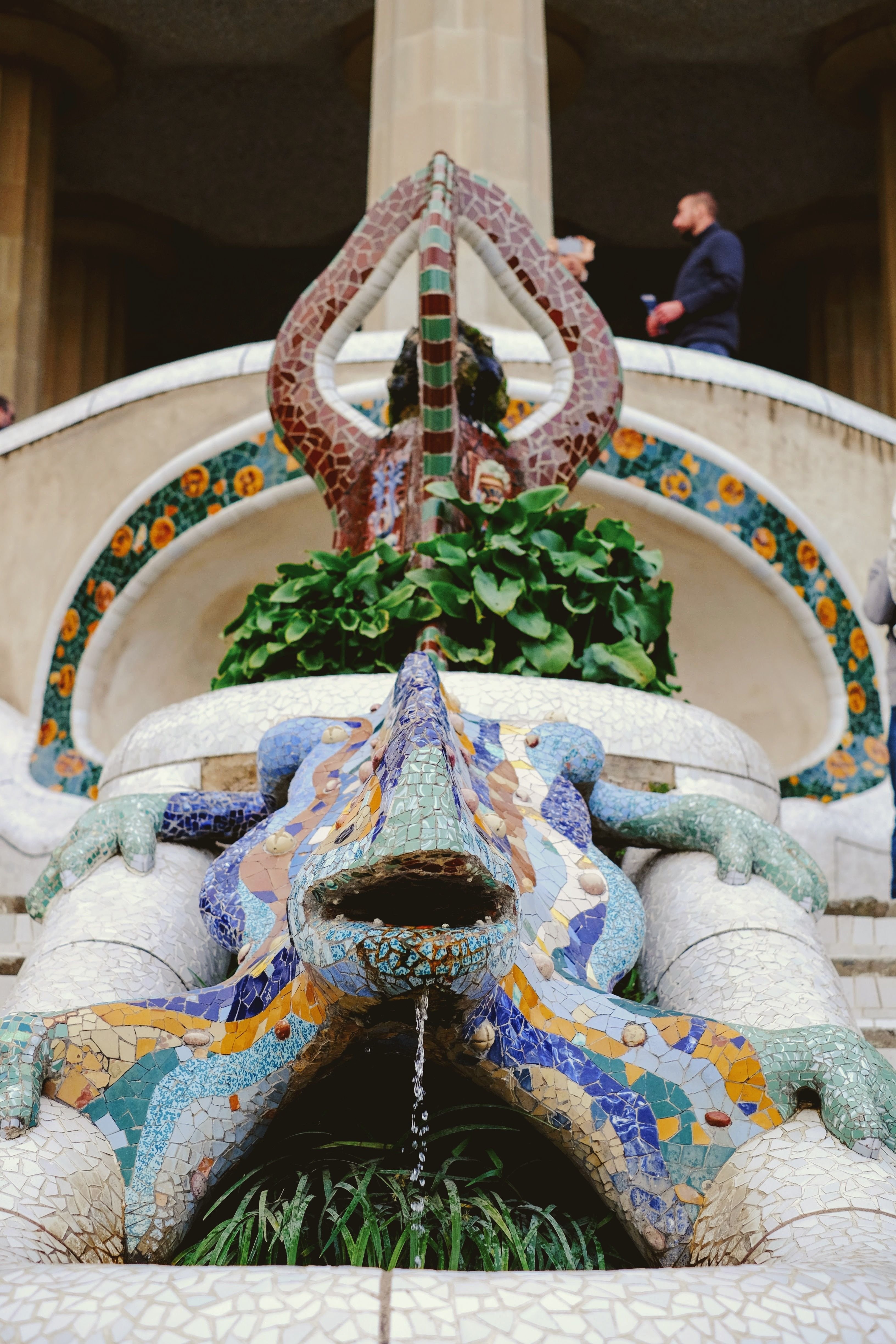 The columns worn by the terrace are bordered by impressive ceramic parapet with a bench. This bench is world famous and Salvador Dali called the bench once the precursor of surrealism. You can see small details of the bench on the pictures below.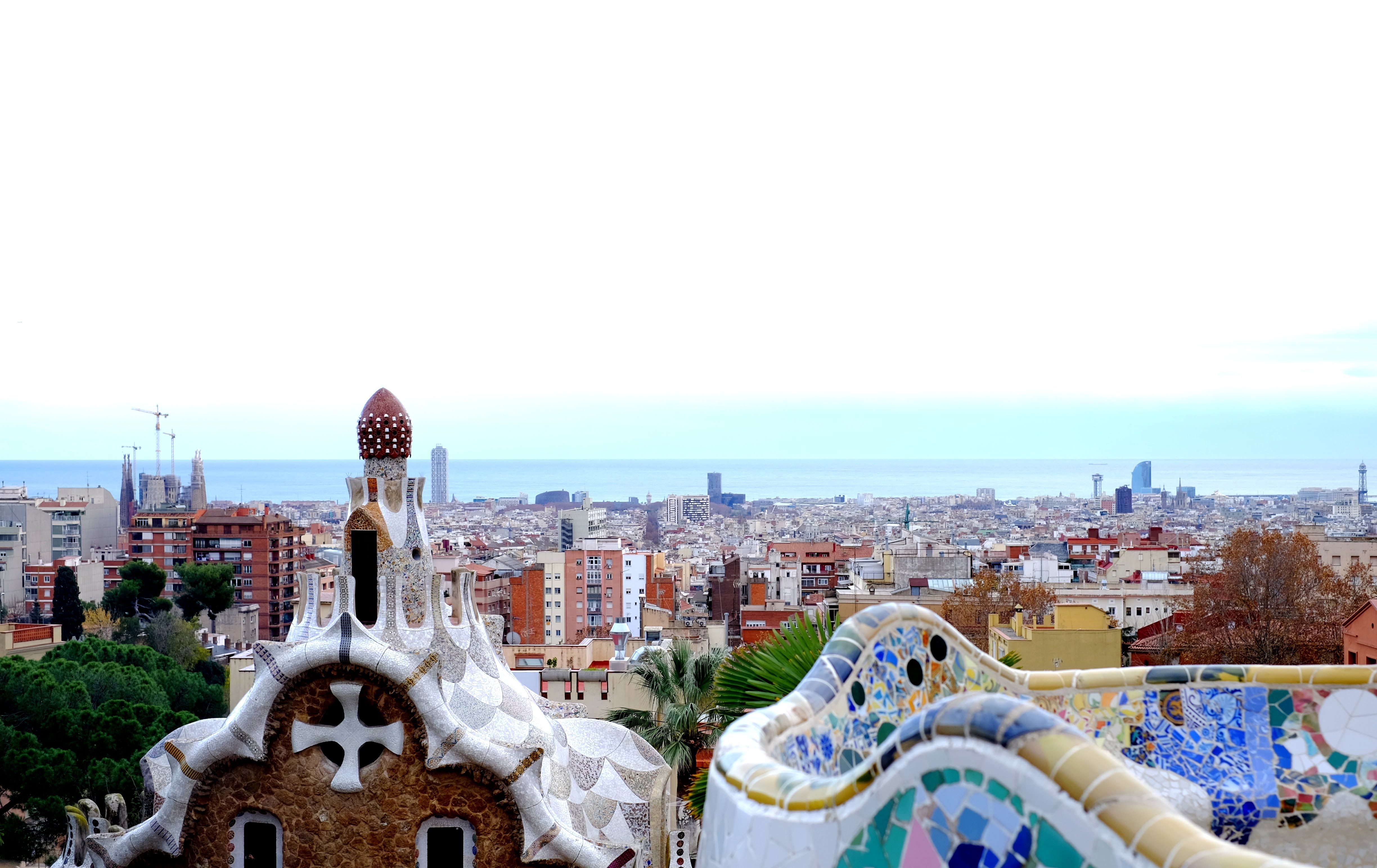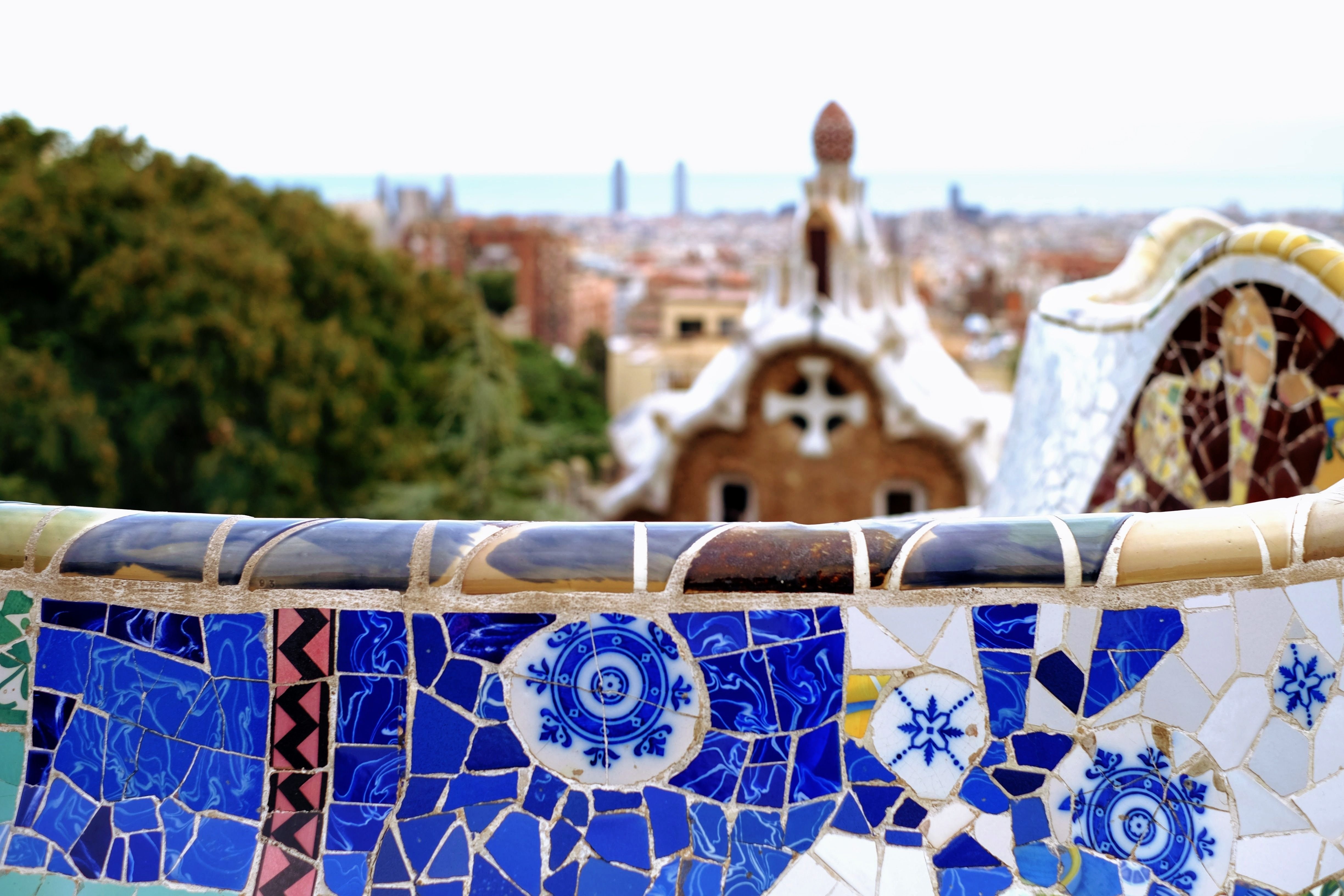 This bench is also called the Serpentine Bench. It is considered as the world's longest bench and was originally intended as a market place for the residents.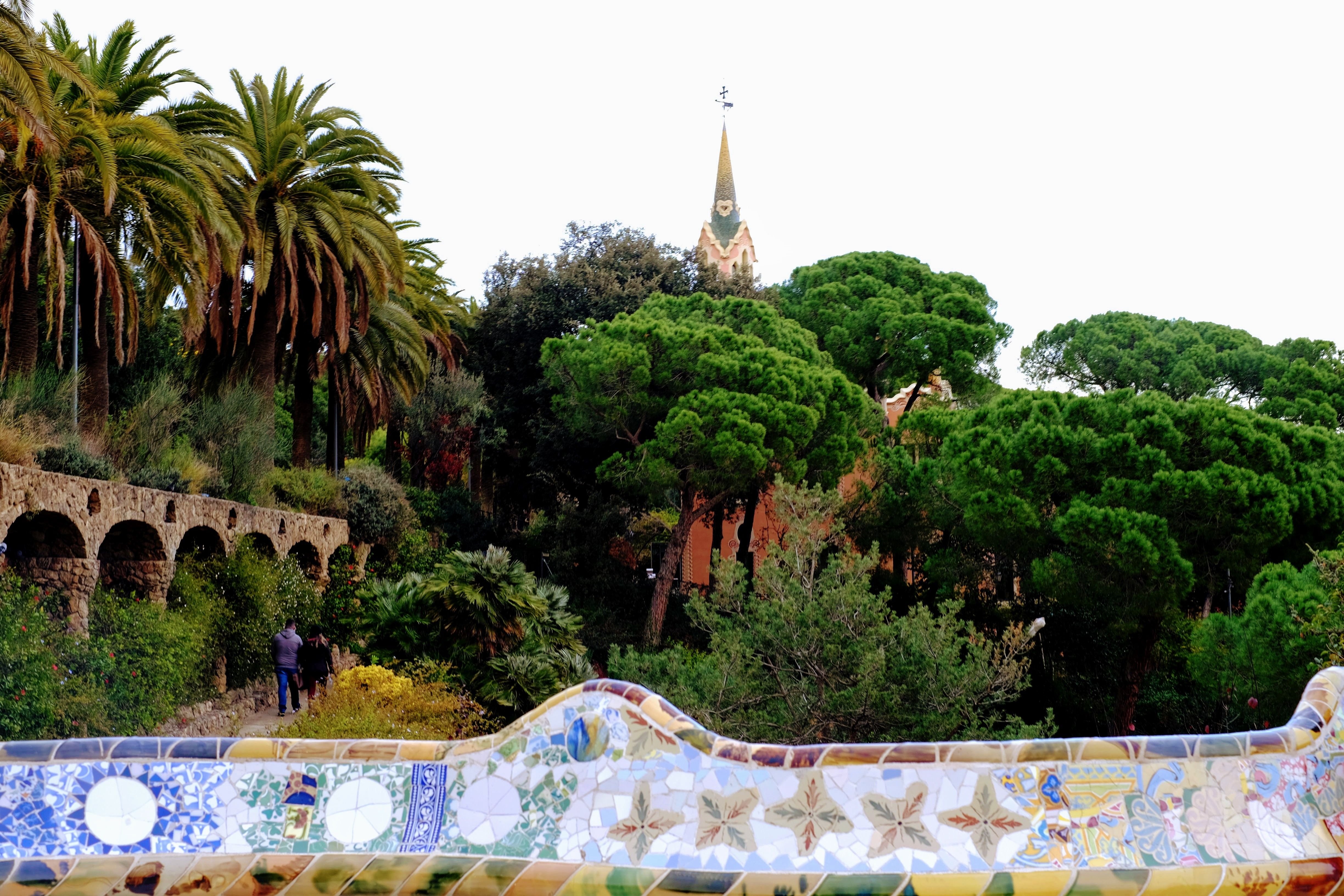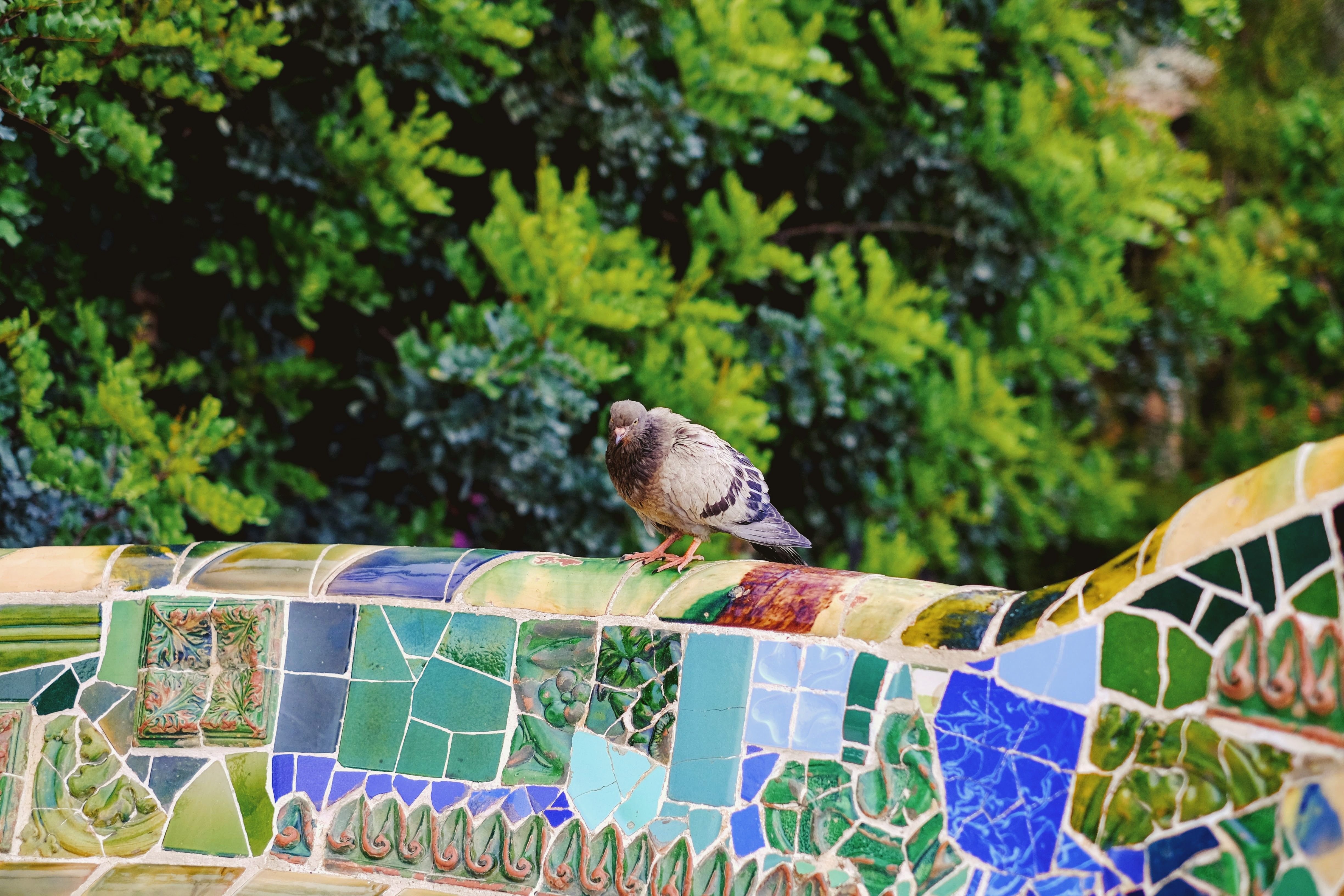 Gaudi's work is accentuated with angular and circular lines everywhere. The designs are three dimensional. He was attempting to build an upscale housing development that could not be accepted because its concept was beyond its time.
Pathway of columns.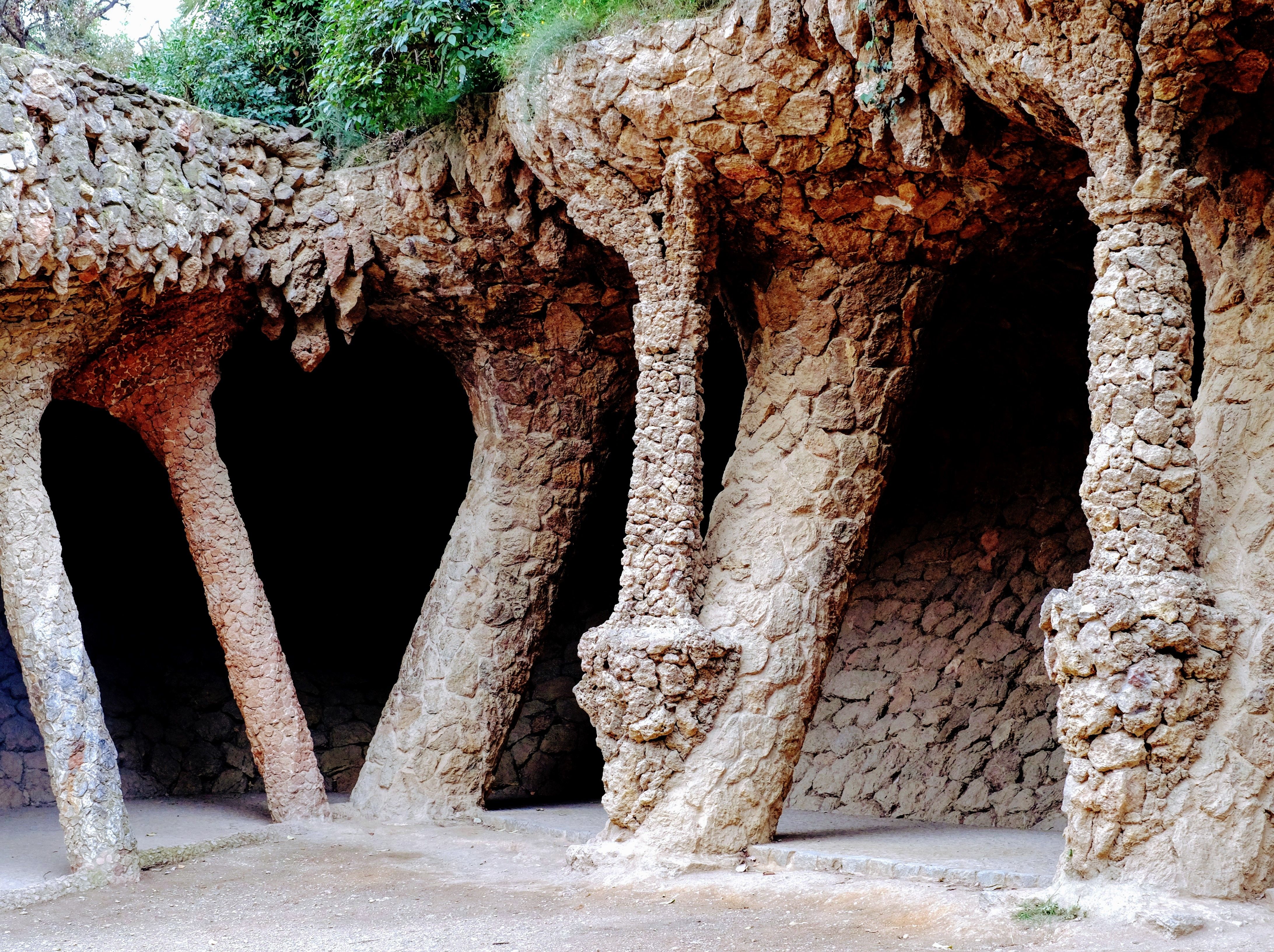 Enjoying the beautiful flora of the park.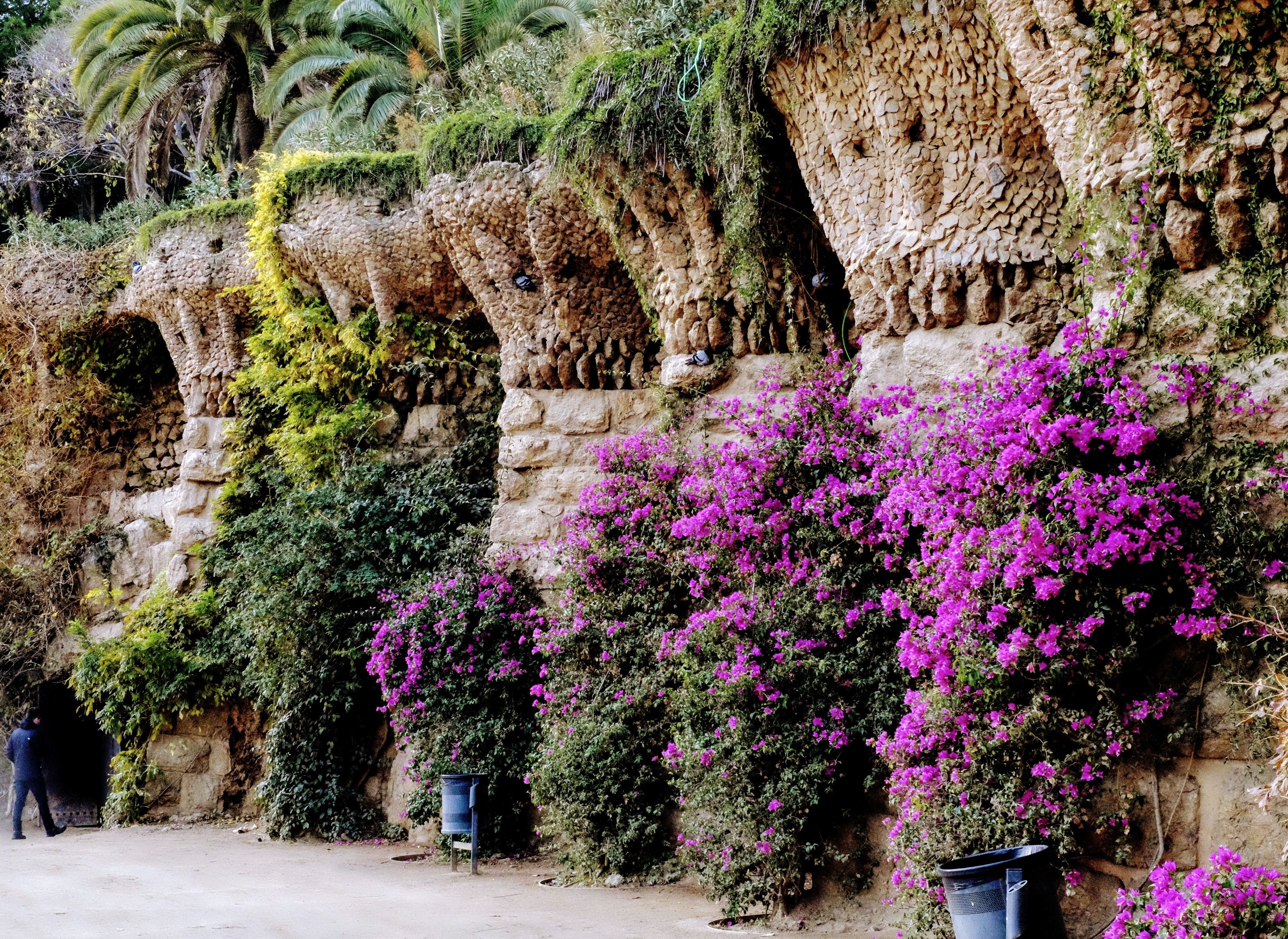 Antoni Gaudi created his natural art with nature itself. And believe it or not there is something hypnotic and magical about it.
How do you find this beautiful and surreal park?
Thanks for stopping by!
---
All pictures are original and mine.