Have you ever experienced this feeling that you have to do something crazy in order to feel yourself alive?
It was the time when I had just lost a person I loved. So I had to do something to heal myself. So I did. I tattooed myself and took the road. I booked the first flight tickets that I found on the internet and I went to Barcelona. Alone. All by myself.
My flight was at 6 am in the morning and the night before the flight I was invited to a huge company party so I haven't slept at all. After the party, at 5 am in the morning, I went home, took my luggage and headed to the airport.
Upon arrival, I was too euphoric because of the sleep deprivation, and of course, the feeling that I was on the road, aiming for the unknown. The mixture of these ingredients gave me a solid amount of power and energy to wander the streets of Barcelona feeling overwhelmed with excitement and happiness. I would describe it this way: "I was feeling alive".
I had all the time in the world to wander the streets of this city, to clear my mind and get my thoughts in order.
Besides the fact, that the city is without a doubt very charming, Barcelona combines any Mediterranean trait in one perfect combination – a relaxed pace, months of endless sunshine and unbeatable food.
It is considered the 4th most visited city in Europe. And honestly, this city is full of art. What impressed me most, though, is Gaudi's genius architecture. His piece of art is one of a kind with highly individualized and distinctive style.
Gaudi didn't have only followers in his life, his daring forms were subject to a protest from his critics. As often happens, today he is worldwide recognized and one of the best-known practitioners of Modernism.
The Mediterranean capital Barcelona pulls off the trick of being iconic and cutting-edge at the same time.
The first picture I took was at Port Bell.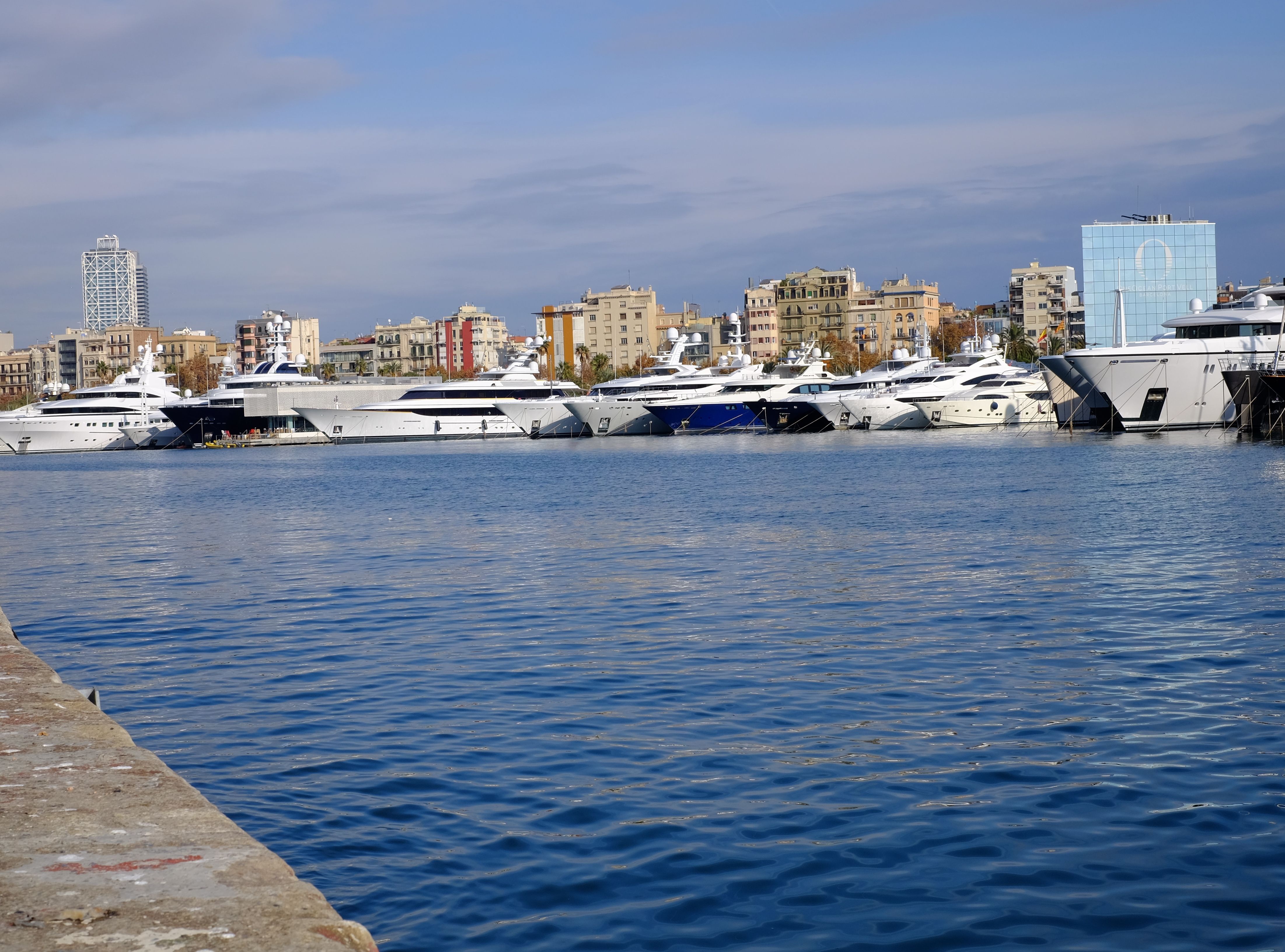 I booked my accommodation next to Port Vell and Passeig de Colom, a pedestrian walkway that connects Port Vell to La Rambla. Beautiful area full of Mediterranean spirit.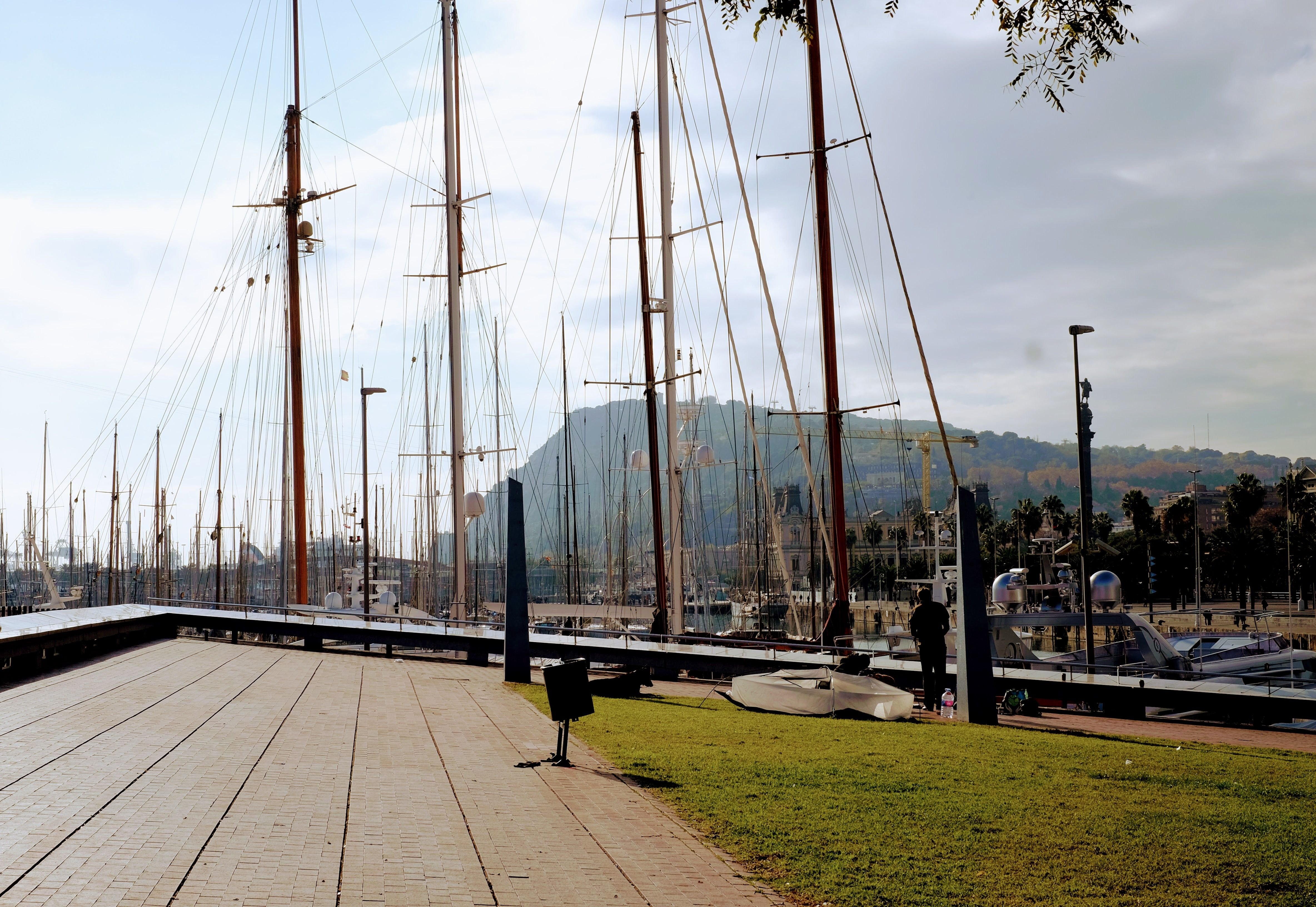 Passeig de Colom. The street runs eastwards from the Columbus monument to the Central Post Office and was constructed from 1878 onwards when the former sea wall was demolished.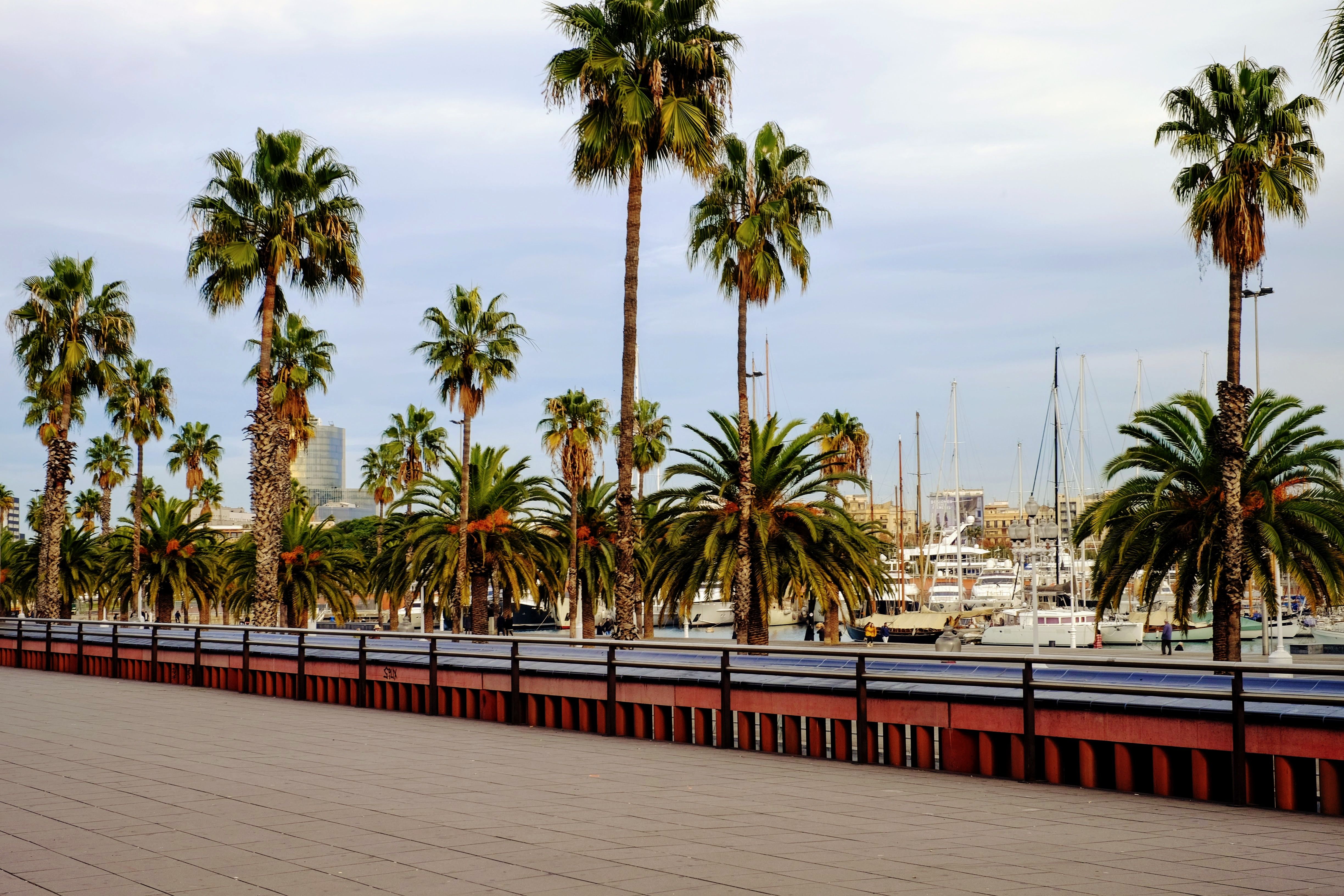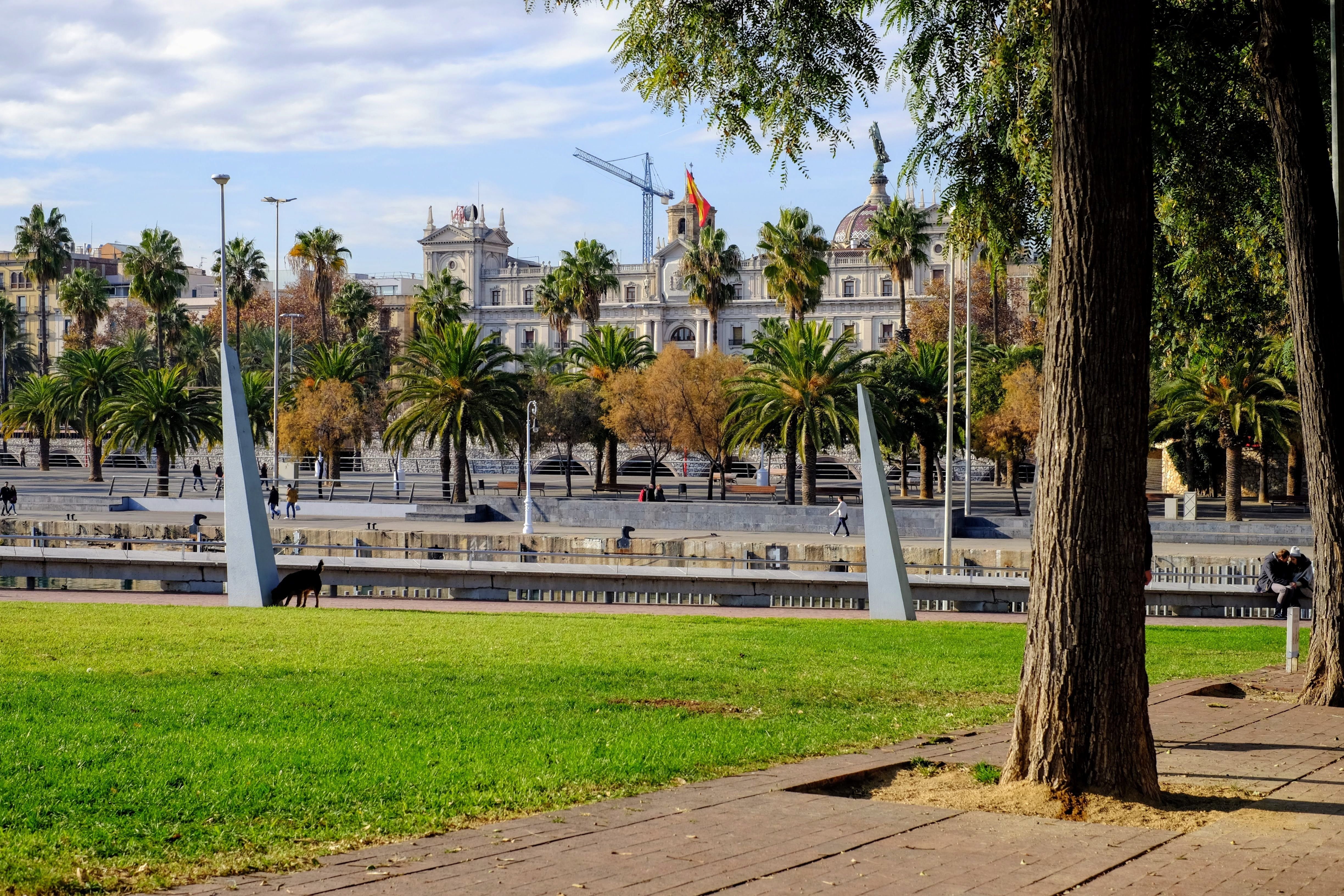 Bold, brash, colourful, distinctive, harmonious, varied and unique are just a few adjectives that come to my mind when describing Barcelona's architecture. A mixture of the old and the new in a way that makes this city simply breathtakingly beautiful.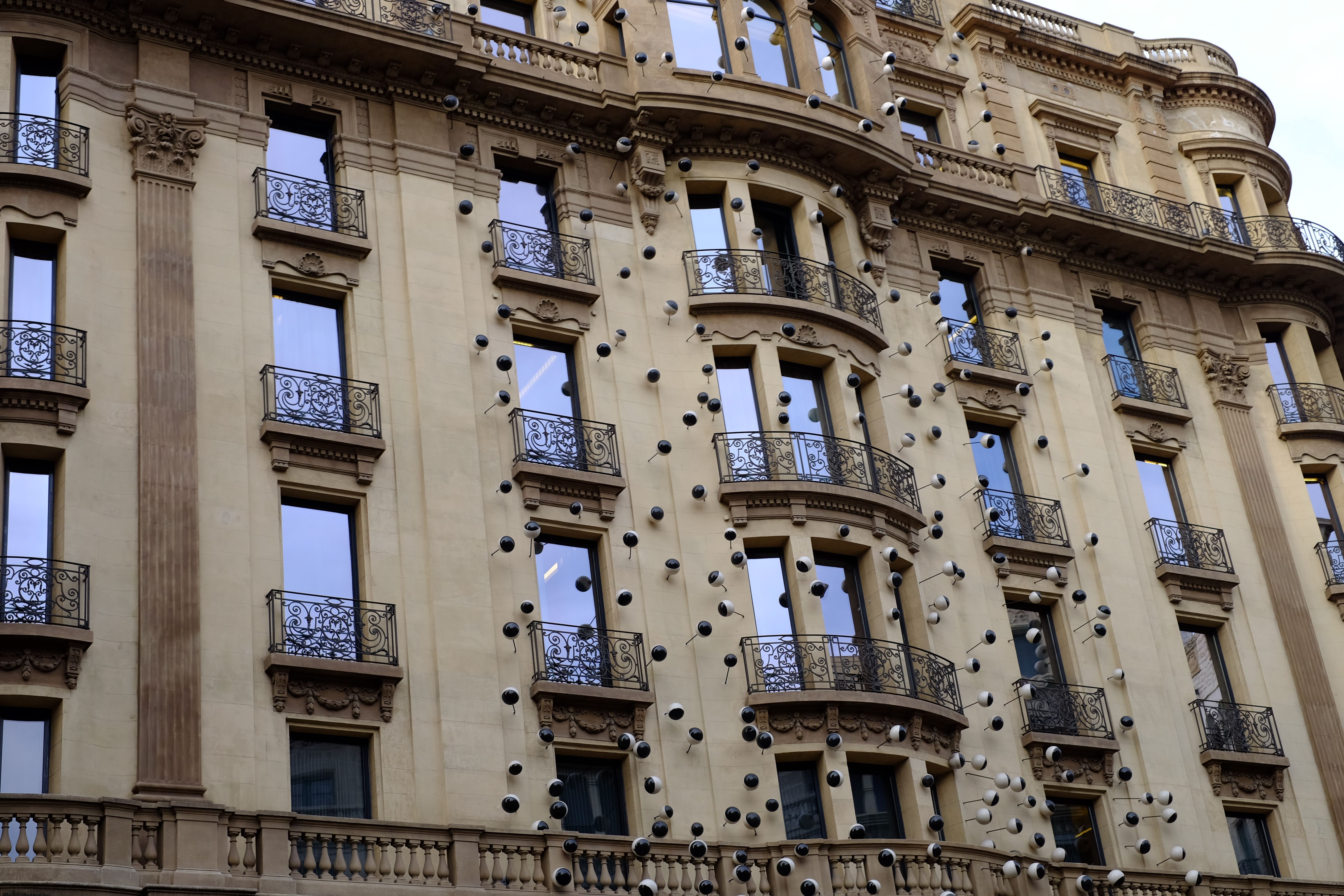 Gaudí's Casa Batlló, located in the center of Barcelona, it is one of Antoni Gaudí's masterpieces. A remodel of a previously built house, it was redesigned in 1904 by Gaudí and has been refurbished several times after that.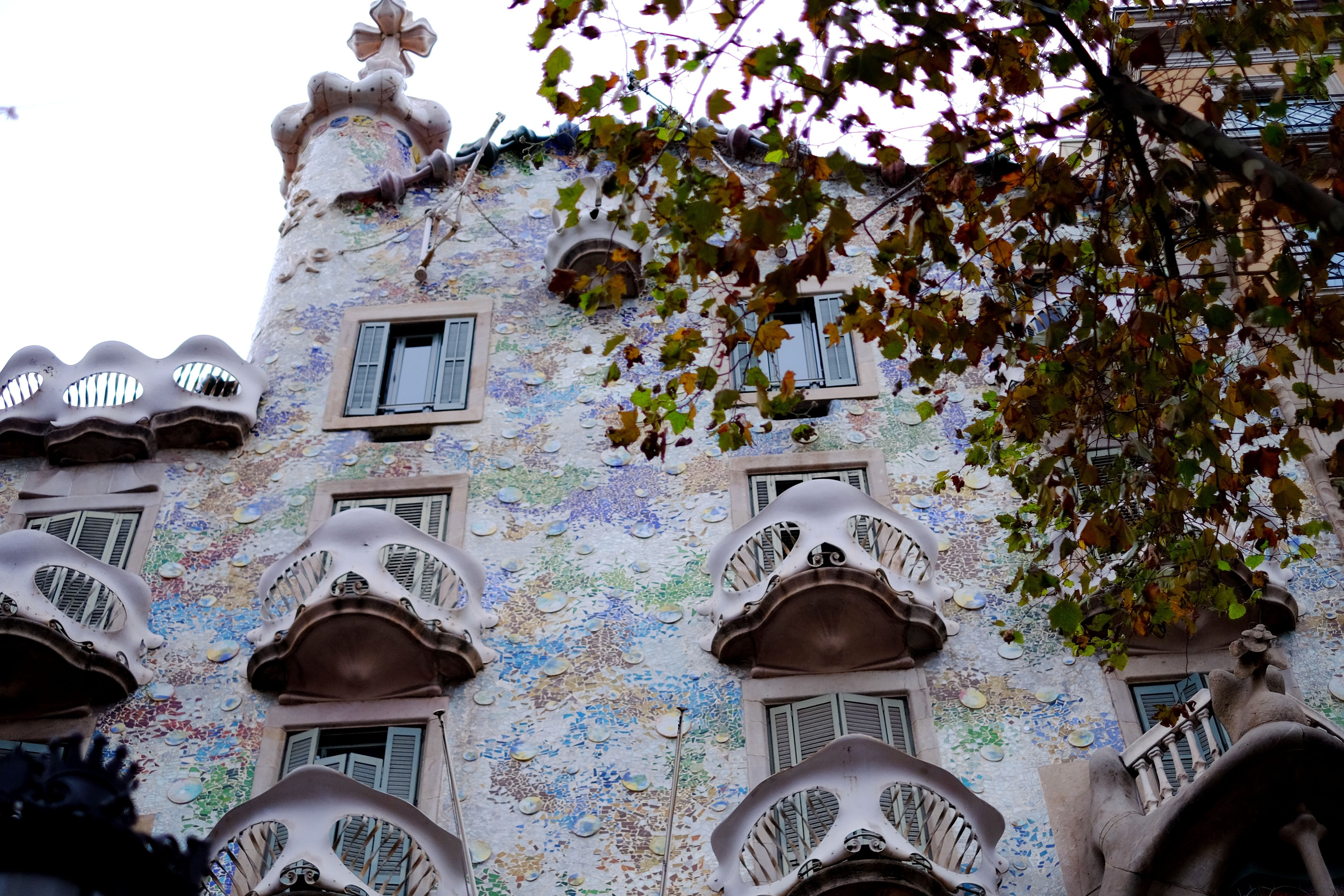 La Sagrada Familia. One of Gaudí's most famous works in Barcelona. It's a giant Basilica that has been under construction since 1882 and it's not expected to be completed for some time yet.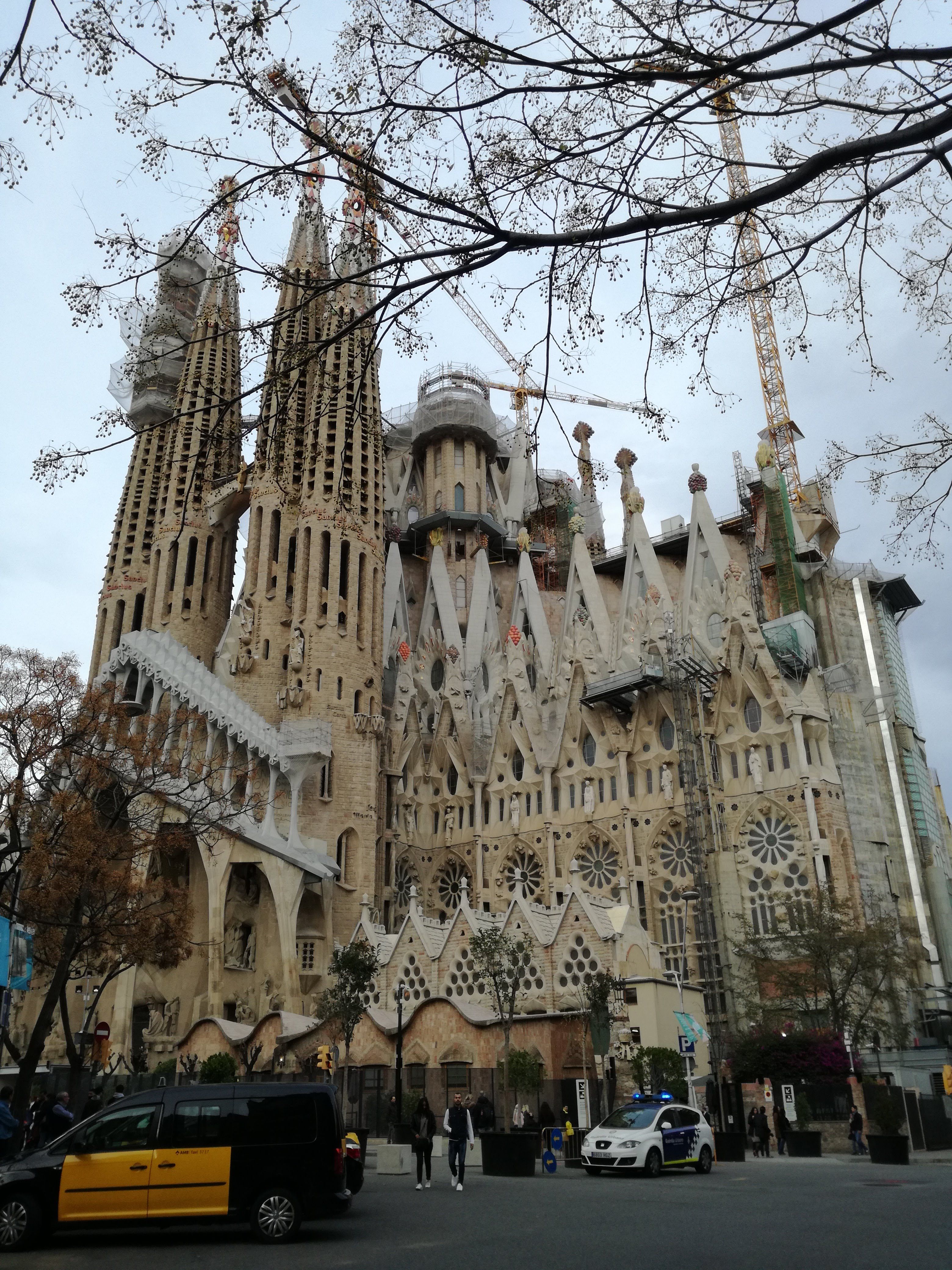 Plaça de Catalunya. Generally considered to be both its city center and the place where the old city (Barri Gòtic and Raval, in Ciutat Vella) and the 19th century-built Eixample meet.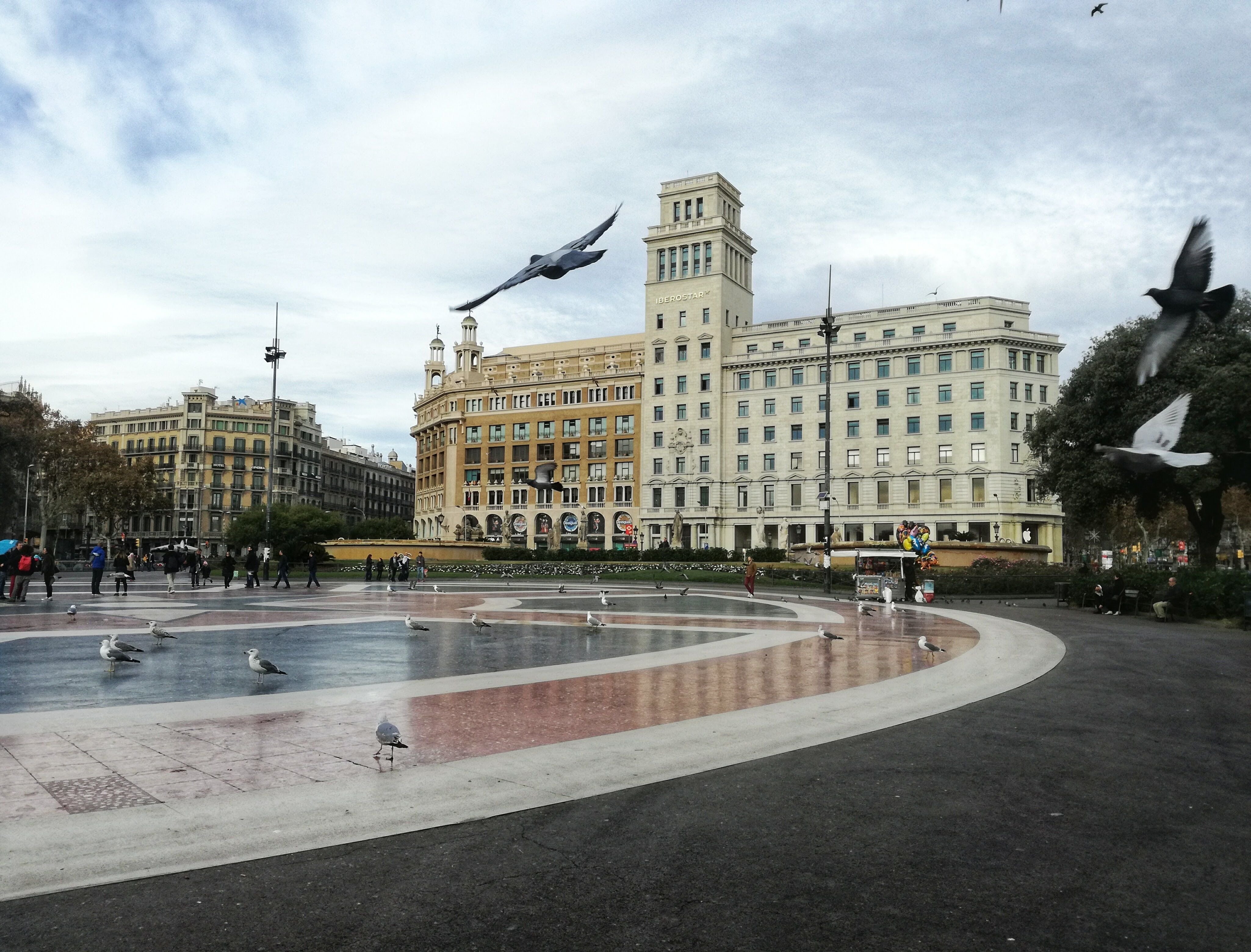 The Gothic quarter of Barcelona's medieval city.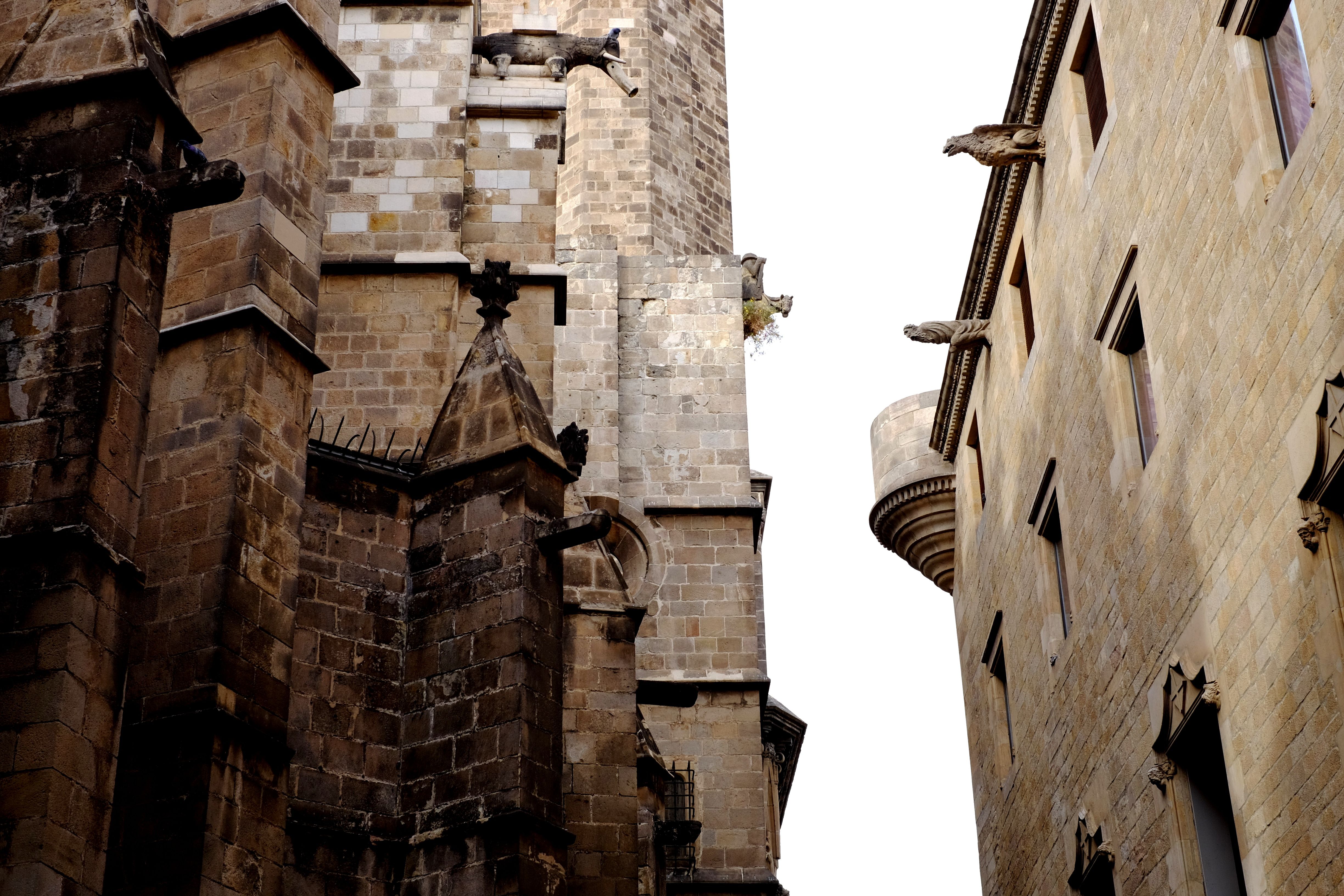 El Raval neighborhood, next to Barcelona Museum of Contemporary Art. I was inspired by the feeling of walking in an area well known for its artistic atmosphere, where Picasso, Dalí, Hemingway and other famous figures gathered to drink and discuss art.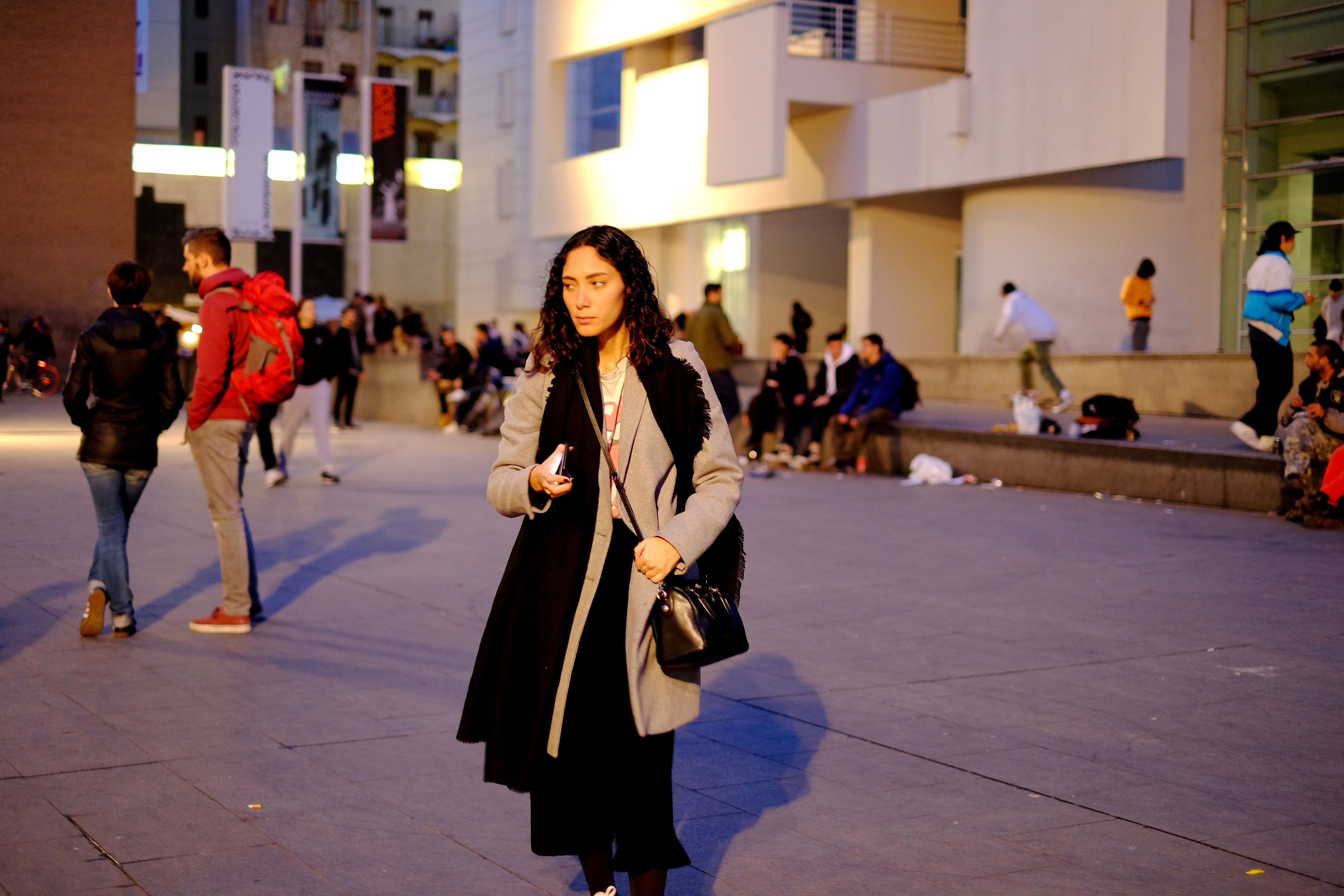 Whilst Gaudí's influence is not always visible in the style of modern architecture, it is often apparent in the use of colour and imagination. It is as though Gaudí and the other modernist architects bring out a brave streak in even the most conservative of architects.
You can notice it at the majestic, surrealistic Park Güell. This is where Gaudi turned his hand to landscape gardening. It's a strange, enchanting place where his passion for natural forms really took flight and the artificial almost seems more natural than the natural. More about Park Güell in my next post.
So my sincere advice to all of you is not to be afraid to follow your dreams, no matter what situation you are in, whether you will pursue your dreams by yourself or with someone else. I know that each one of us has fears, that are stopping you to do what you want to do the most in your life. Don't be afraid. Traveling alone might be risky, but it was worth it every second of it!
Have you ever been to Barcelona? How did you like it?
Thank you for stopping by!