---
You probably thought I was going to talk about beer. Nope. Sun flares.
I watched these two jets streaming towards each other. The sky was clear blue and I thought the contrast with the white would make for an interesting shot.
Once the files were uploaded to LightRoom, the unseen sun rays and flares became part of the art. A very unplanned but welcomed surprise.
The color was not how I remembered it - as clear sharp blue. Instead a sea blue-green hue appeared, most likely from the rays and flares acting like a prism. I'm not entirely sure but this sounds reasonable to me.
The one giant flare provided a hoop for the jets to move through.
Do these photos look like underwater shots to you?
---
We shall find peace.
We shall hear angels,
we shall see the sky sparkling with diamonds.
Anton Chekhov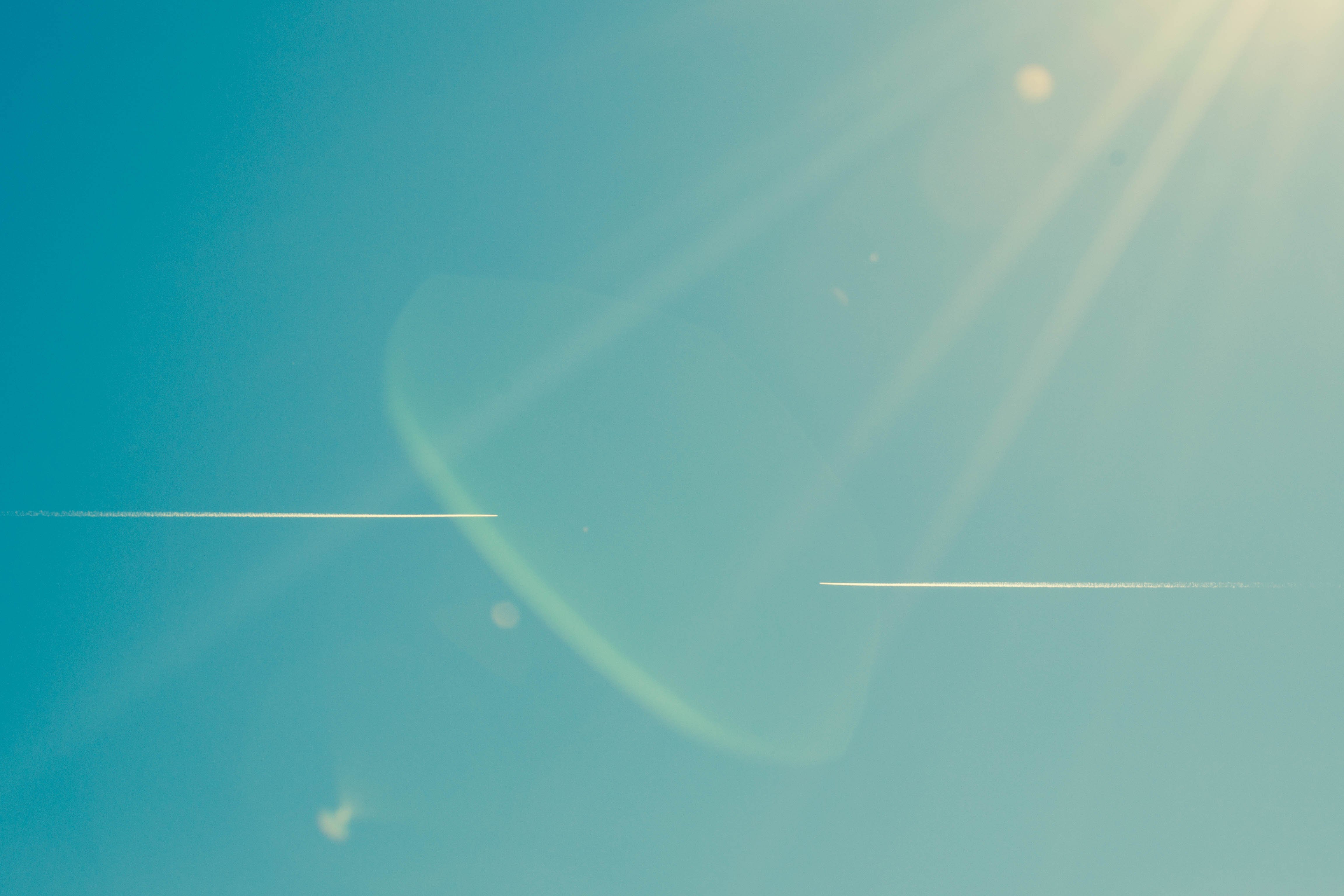 To fly up to the sky and watch the earth is beautiful;
to fly down to the earth and watch the sky is even more beautiful!
Mehmet Murat ildan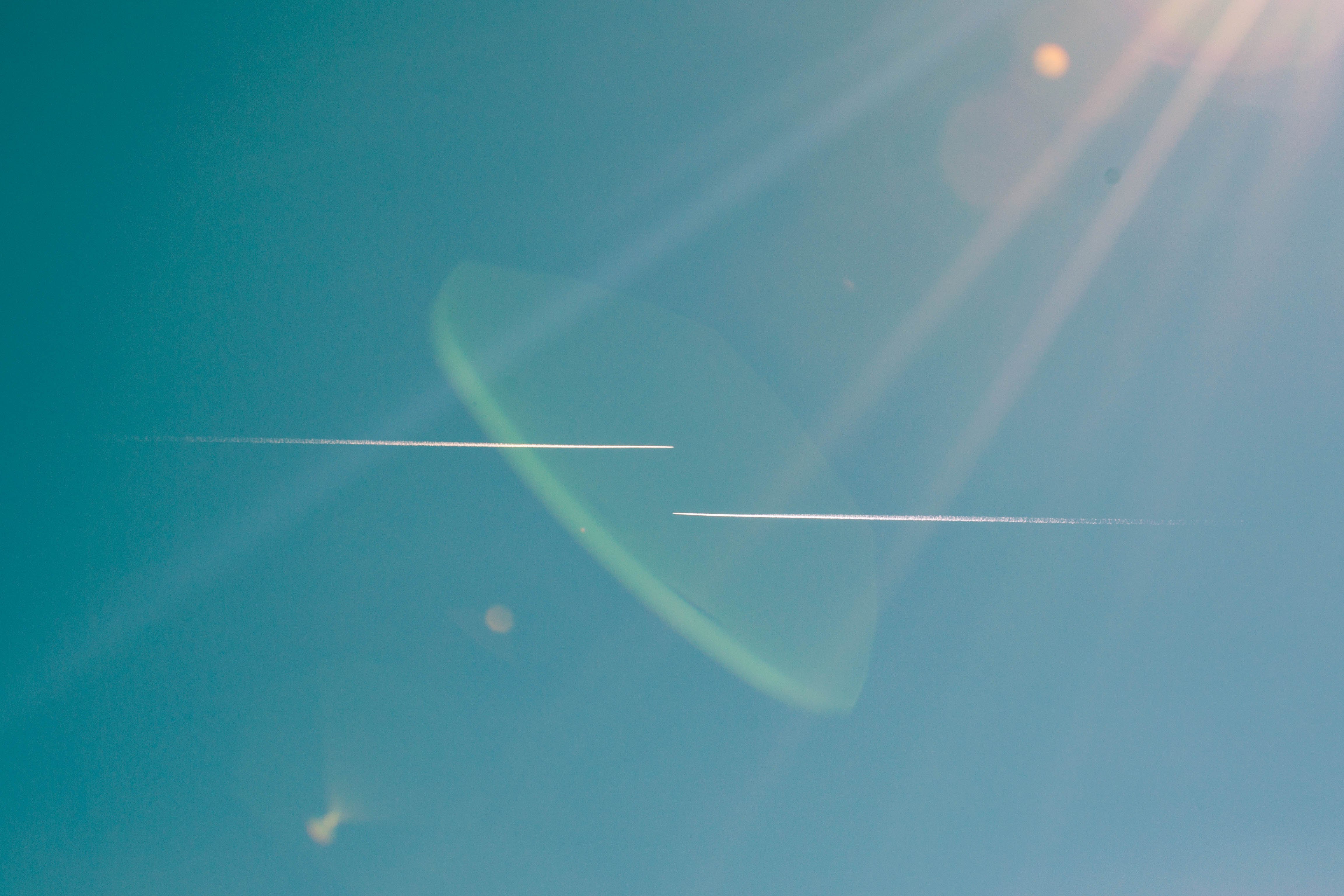 The sky is that beautiful old parchment
in which the sun and the moon keep their diary.
Alfred Kreymborg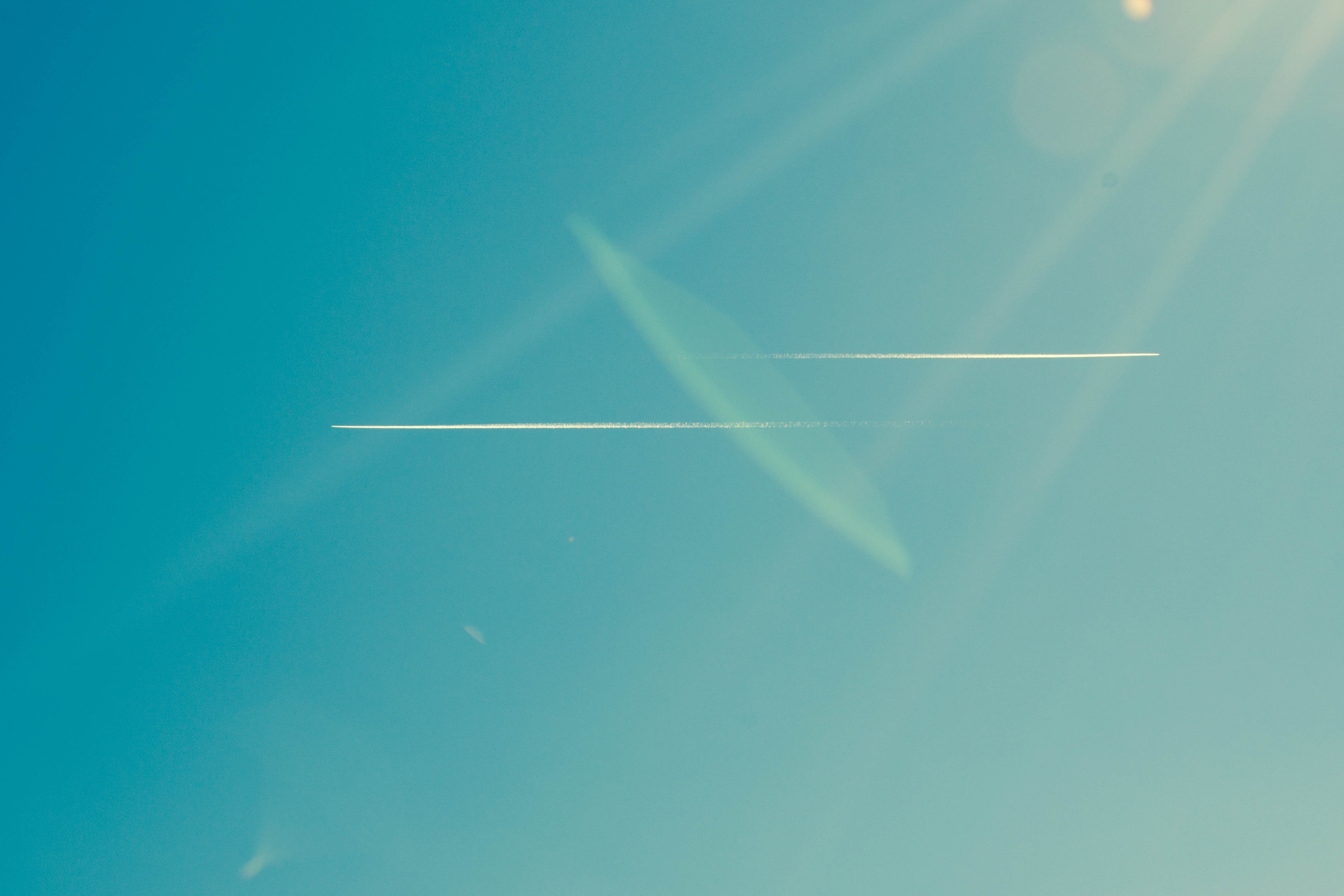 ...gorgeous bright blue sky with some cloudacious beautiness on the fringe...
Terri Guillemets, Out the Upper Window 2009
photos by

Nikon D3100
Nikkor Lens 55mm-200mm
Adobe Lightroom
©All rights reserved, 2018