So, I'm back and feeling a bit guilty...it's been over two weeks since my last post. Things have been busy with my art business and other things and, sadly, the blog posts have suffered. And, if I'm being totally honest, I've been lost in my own headspace and didn't feel that I had much to write about...
However, the other day felt distinctly autumnal, and that brought my mind to one thing I love about autumn: Mushrooms! I've been fascinated by fungi since I was little and always look out for them wherever I go. I'm no expert and can't identify very many, but I do enjoy seeing them.
Needless to say, I've been photographing them for years, and now it feels right to share them...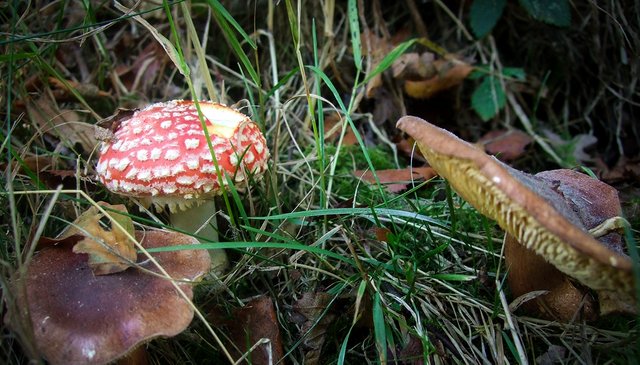 A Fly Agaric nestled in amongst some other fungi...
All of the following photographs were taken in Haigh Hall Country Park in Wigan, over several visits between September and November, about 10 years ago...but fear not! There will be more recent fungi photos to come (oh yes!)....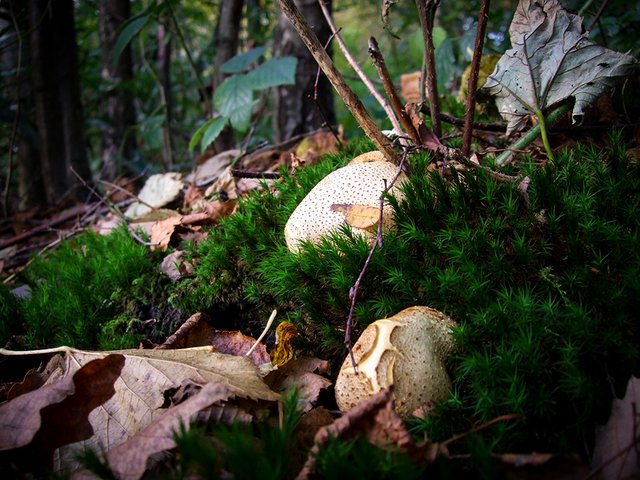 A couple of Earthballs (Scleroderma sp.) peep out from some moss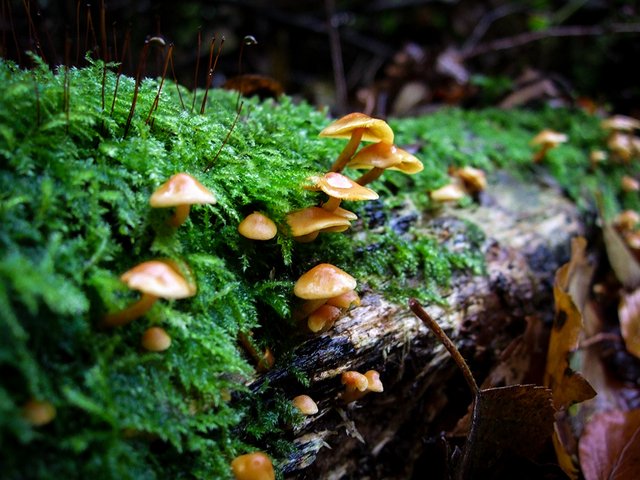 Not sure what these are - possibly Flammulina sp?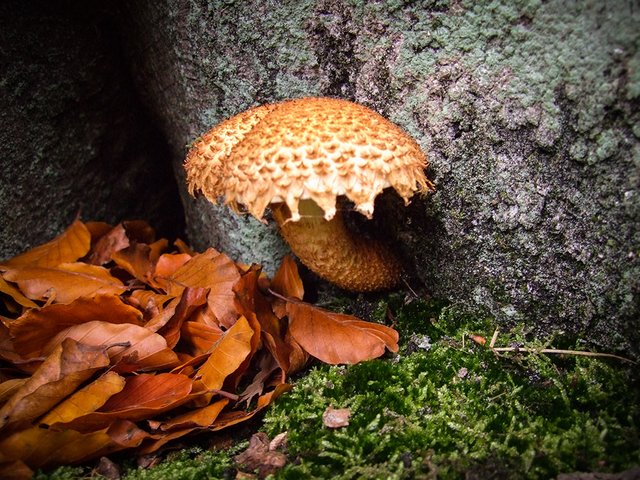 A nice big Pholiota squarrosa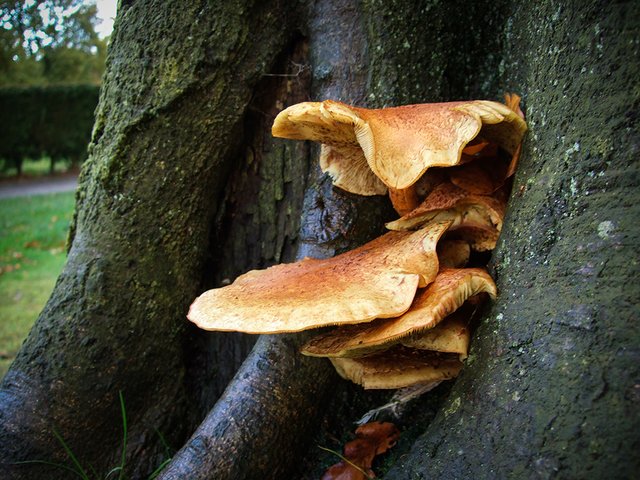 More Pholiota sp.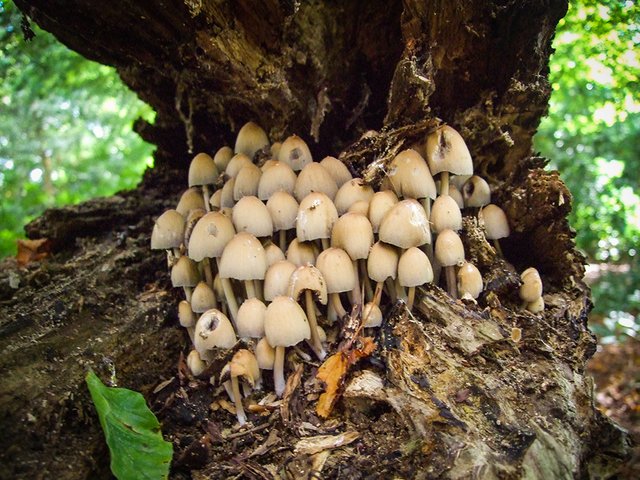 A clump of Psathyrella sp. Fungi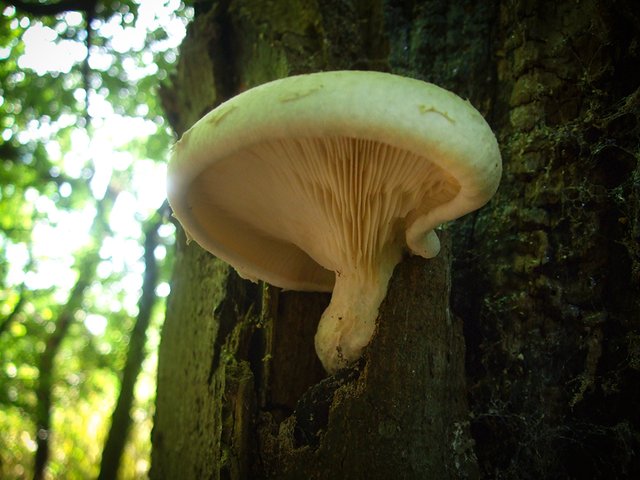 Not sure about this one - possibly a Pleurotus sp?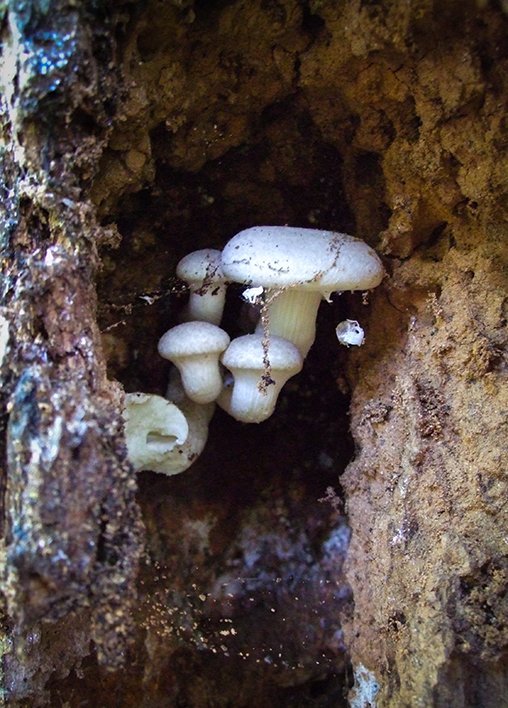 Not a clue about this one...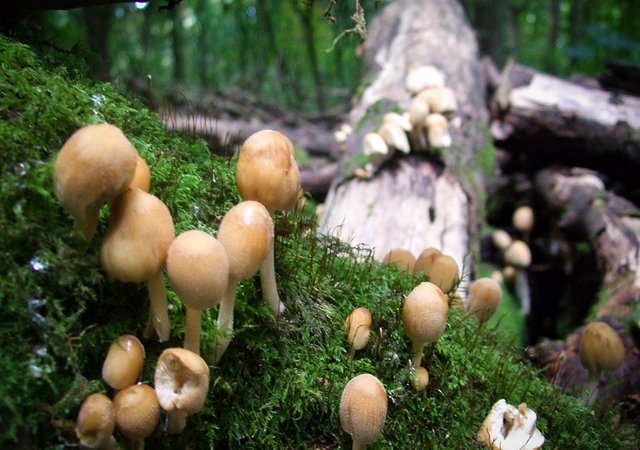 Possibly more Psathyrella...?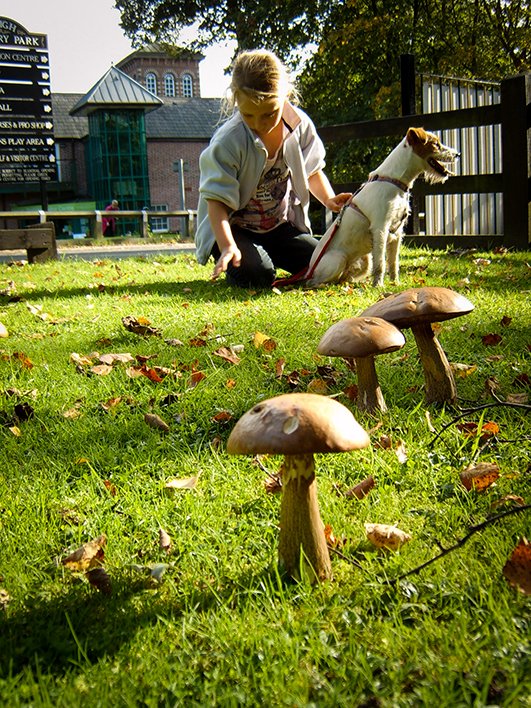 My eldest daughter (when she was around 8 or 9),
with Nim, and a few nice Boletus mushrooms...
I hope you enjoyed that little photographic journey - there will be a few more posts like this over the coming weeks as a celebration of the changing season. If any of you happen to be able to identify these fungi, or correct me if I've mis-identified them (I'm not an expert), then I'd love to hear from you.
Until the next fun(gi)-filled journey...
Adam.
(All Photographs are the copyright of Adam Fryda 2018)