Hi PhotoBombers!
My first entry for PhotoBomb Challenge #30 by @fibra59.
— Will I eventually be physically transformed?
— Into some aged, pale-skinned, raspy-voiced, yellow-eyed monster, you mean. I can't say. Know this, though, that the power of the dark side does not debilitate the practitioner so much as it debilitates those who lack it. The power of the dark side is an illness no true Sith would ever wish to be cured of.

— Star Wars, Darths Sidious and Plagueis discuss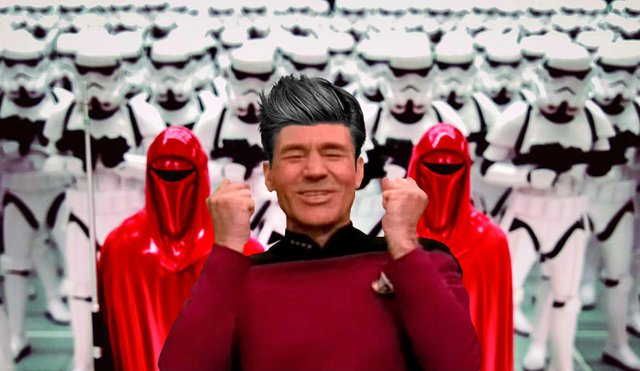 When join the Dark side of the Force

Don't underestimate the Force!
---