It's Week #3 of the Photo52 2020 Challenge, hosted by @wwwiebe via the @photo52 account. The prompt for this week is -- white -- and I had a hell of a time trying to find something! 😅
- : - : - [] - - - [] - - - [] - : - : -
🌼 My neighbour has some lovely white roses. But I would prefer to take such a thing with my currently-non-existent macro lens. Also, the few that she has aren't very picturesque at the moment.
🎅 We still have some homemade Christmas decorations up -- white snowflakes, covered in glitter, hanging from the ceiling because we're in Summer at the moment and that was the closest to a "White Christmas" we could manage.
☁️ Clouds. Clouds. CLOUDS!
I wasn't very inspired.
Until I rummaged around the house and tried to set up my own little mini photo-shoot thingy.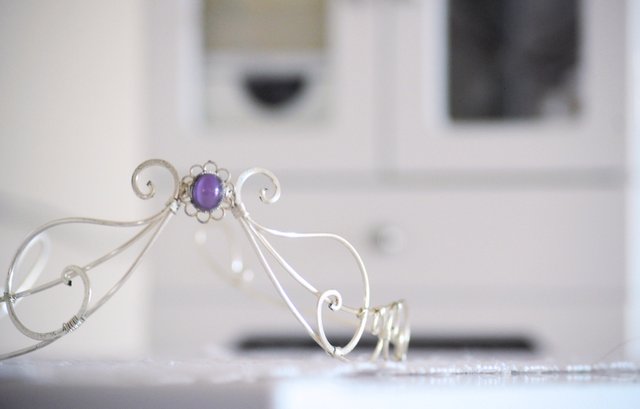 Usually I have everything set to auto, but I manually focus on things. Today I tried playing around with settings and just basically fiddling around with my camera, trying to be creative with it.
It's upside-down, but I like it.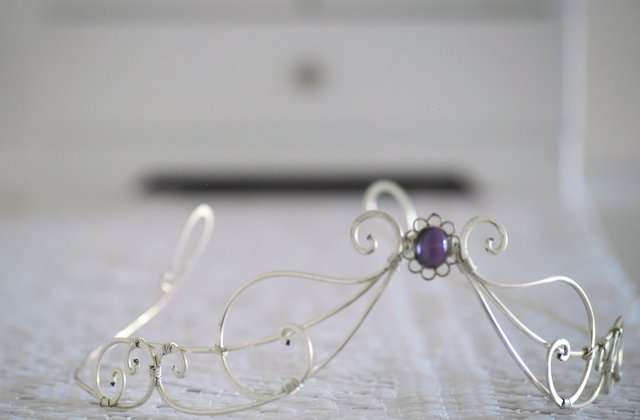 The main subject is a sterling silver tiara with amethyst embedded, that I originally had made for me from an Etsy shoppe about three years ago.
Elvenstar Design:
https://www.etsy.com/au/shop/ElvenstarDesign
Her items are absolutely amazing. Magical. Fantastic! If I had a lot of money, I'd buy half of her inventory at least. Beautiful.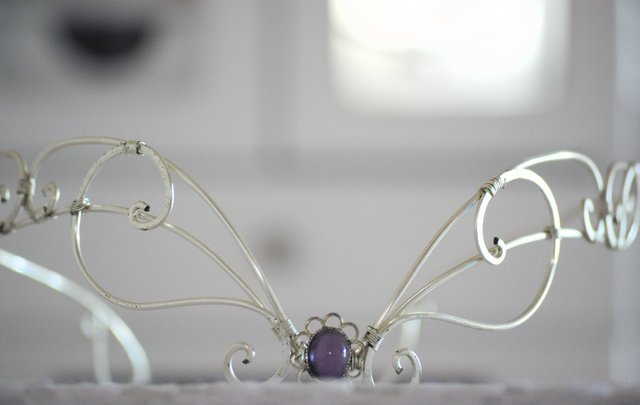 Oriented correctly. 😉
I've only worn it once, on the day I received it. One day there might be a special matrimonial occasion in which to wear it but for now it merely sits upon my jewelry box, looking fancy.
And I need to obtain some silver cleaner to make it look more fancy at some stage.
For the day it will have a purpose. 👰😊
---
This is an entry for the Photo52 2020 Challenge and you can find further details at the following link:
https://steempeak.com/photography/@photo52/photo-52-2020-challenge-week-number-3
Until next time,
Thank you for stopping by! 😊
---
Photos courtesy of me, @kaelci, using a Nikon D5000 with 55-200mm lens. Tiara by the aforementioned Elvenstar Design.