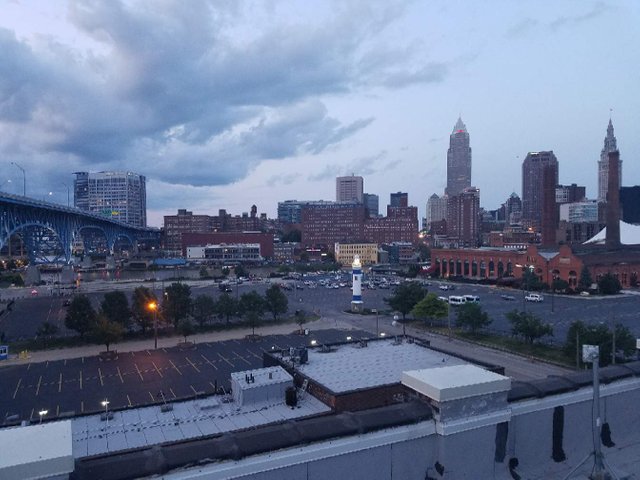 Shout it from the rooftop.
A good view of the skyline from the West Bank of the Flats.
If a little bird sits on your window a while..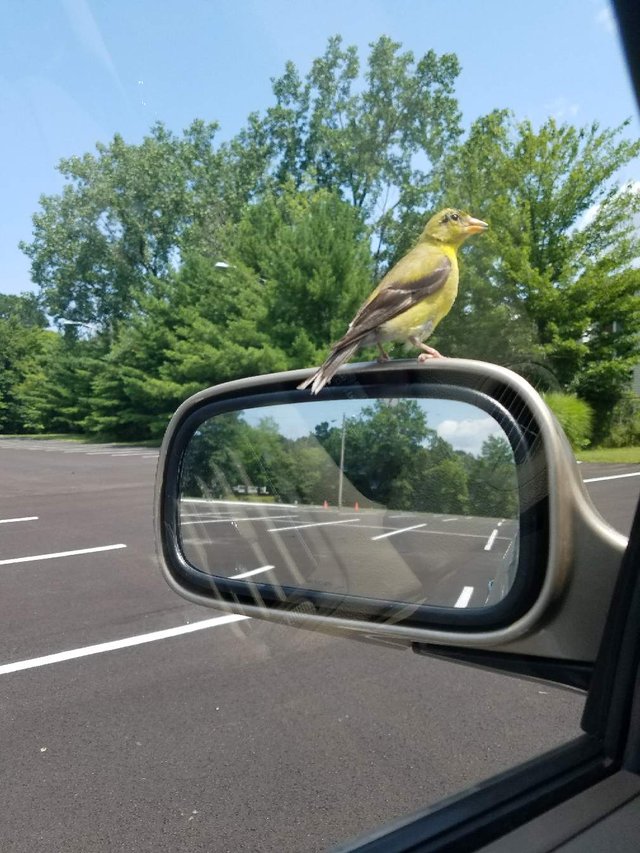 He stopped on my mirror and would fly over to the window. Then he'd peck once on the window and fly back over to the mirror. Weird.
Fire Twirlers are Always Cool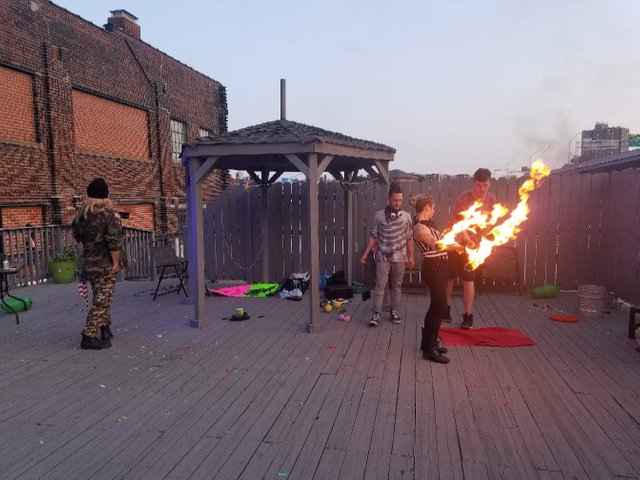 No matter who you are. This was on set for the parody music video for the Storm Area 51 movement. Check it out https://www.facebook.com/466945243871970/posts/474205443145950/
A Mural and A Parking Lot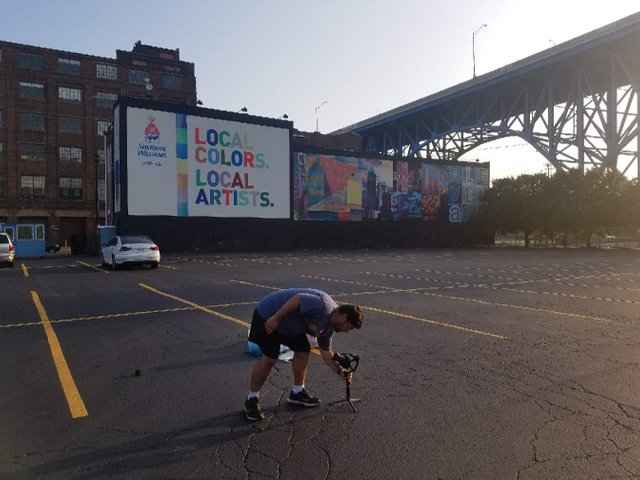 ... like bees and honey....
Have a good weekend.
Posted using Partiko Android