[ENG]
One of the glass buildings in my town of Łódź, where the church from the end of the 19th century is Reflection.
I like this photo because it is connect presents times, since and technology with old times and religion.
What are most import in our life? The past and memories or future and strength to make change?
---
[**PL**] Jeden z szklanych budynków w moim mieście Łodzi w którym odbija się kościół z końca XIX wieku.
Podoba mi się to zdjęcie, ponieważ łączy czas, naukę i technologię ze starymi czasami i religią.
Jak myślicie, co jest ważniejsze w naszym życiu? Patrzenie w przeszłość i wspomnienia czy przyszłość i chęć do działania?
---
![image](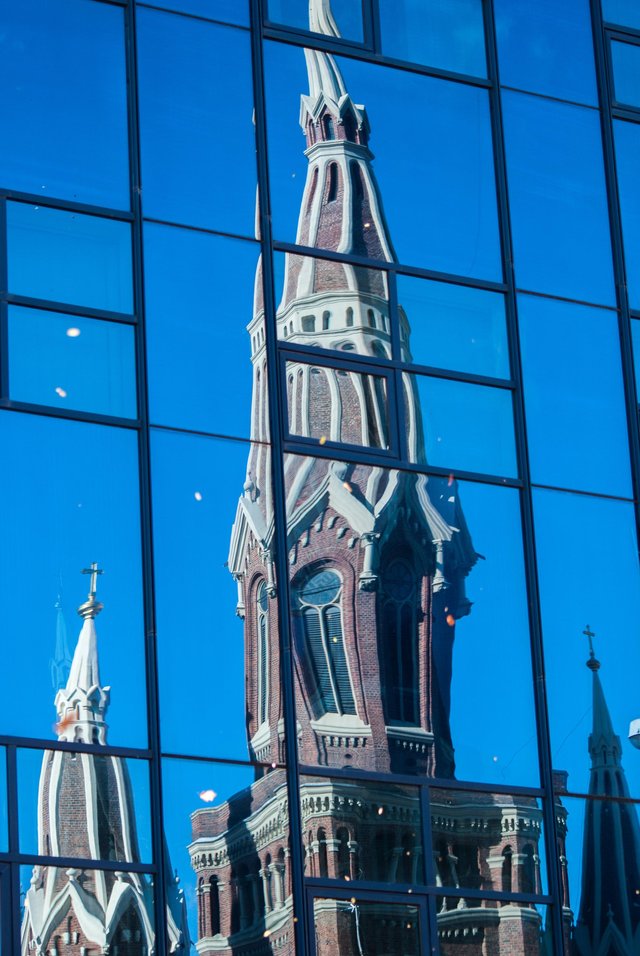 )
---
If you like my post - follow me
If you like this photo - upvote
Thank you :-)