I admittedly am not a "spider person" and that's never going to change. How anyone keeps them as pets is beyond me. However, I respect a spider's place the ecosystem and do my best to avoid killing them.
The spider in my photo is most commonly known as a tarantula but is also referred to as a "wolf spider". This tarantula was on display at the St. Louis Zoo, located in St. Louis, Missouri. Fortunately there was a thick pane of glass separating it from me!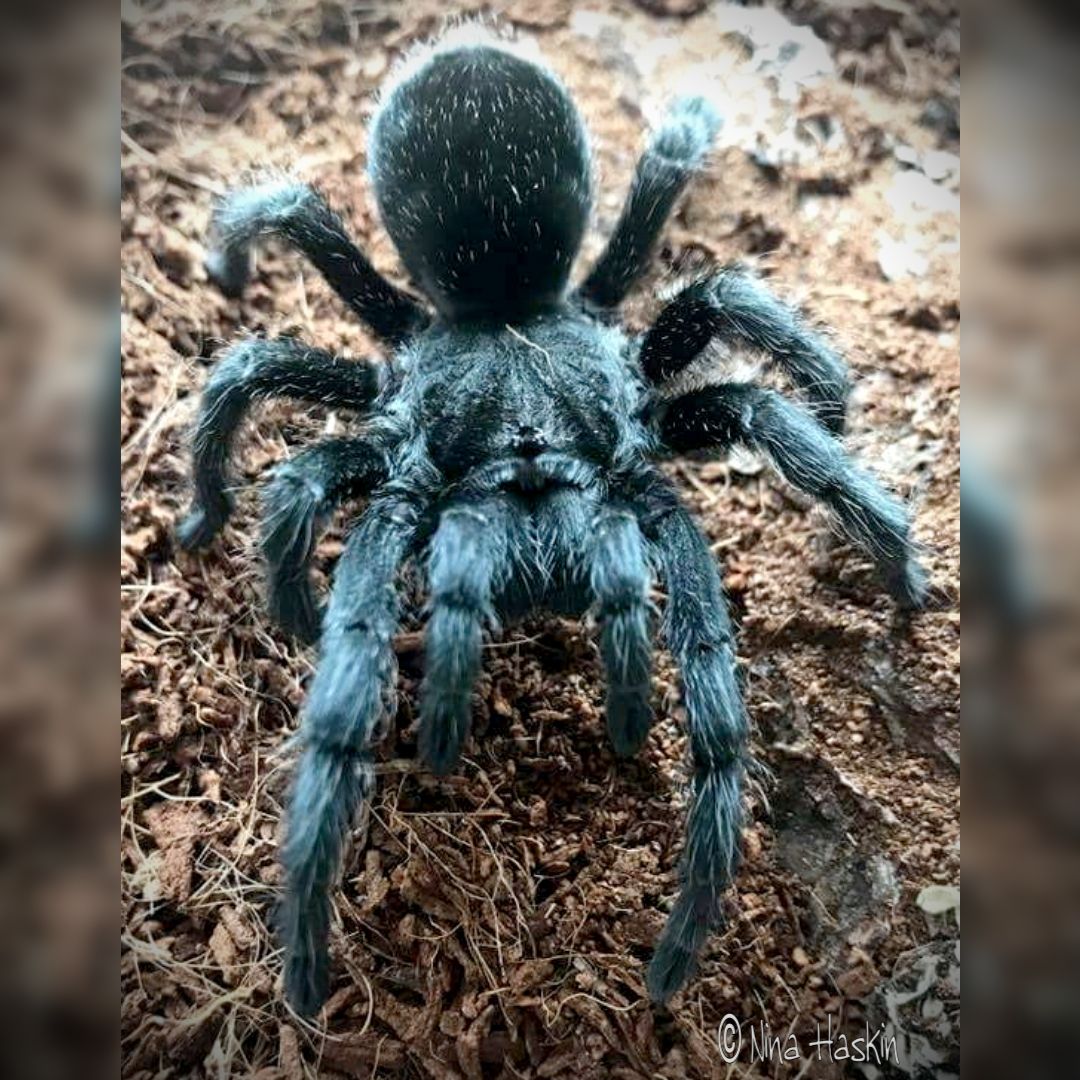 Tarantulas are named after Taranto "Taranto," which is a seaport city located in southern Italy -- the region where the spiders are frequently found. That's something to think about the next time you consider traveling to Italy!
Thank you for taking time to stop and visit my blog. I truly appreciate everyone's continued support! Have a terrific day!
© 2019 Nina Haskin. All rights reserved