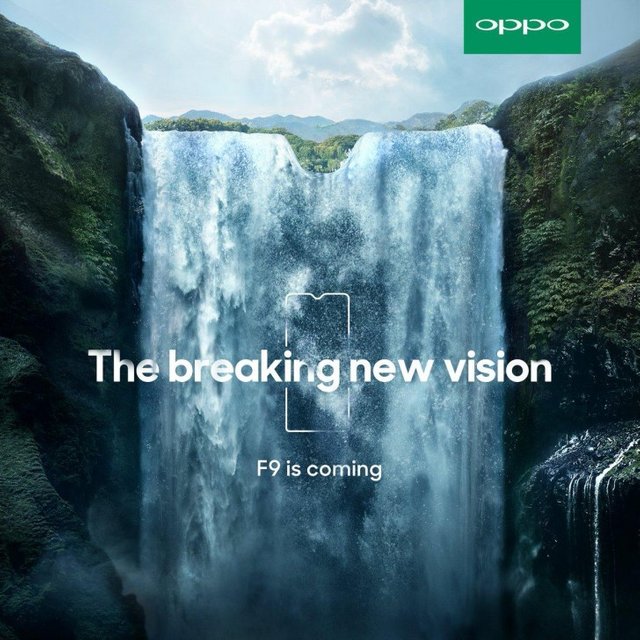 Earlier in the day, the Oppo branch in Malaysia was thrilled to have the Oppo F9 on its official Twitter page. The phone was expected to have a Pro version, and today it was confirmed on the company's official page. The Oppo F9 Pro appeared in its first official image, confirming our arrival with a screen with a small cut in the upper middle part, and with the express charging technology Oppo VOOC.
The Oppo F9 Pro will feature a dual camera in the rear interface in horizontal position. Furthermore, the background color will change from red to pink to violet, but it is not yet clear whether the background color will change based on lighting or whether the colors will remain solid.

As for the front end, we notice a screen covering a large portion of the interface, although there will still be a slightly prominent window at the bottom of the screen, a small cut in the top center to hold the camera and other essential sensors. Because the screen covers most of the front end, we believe the fingerprint sensor will be in the backend.
Oppo VOOC is the fast shipping technology of Oppo and is usually reserved for the company's medium and high end phones such as Oppo R Series and Oppo Find Series, but we have seen this technology recently reaching the Oppo F Series series with the phone Oppo F3 Plus released in the last year. This technology operates 20W power and must charge half the battery within 30 minutes.