I'm just a human in a room.
An ape in a pantsuit.

And yet I know there's one layer
out within this onion I am
with rising certainty
not the center of

but maybe fractal wheels and leaflet
shills that hawk their curvature
upon the world mean more than nothing
and less than everything.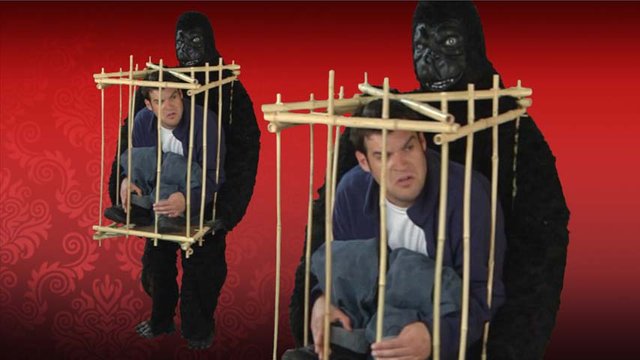 Is there juxtaposition in line right next to
swerving foggy swine
that mean just as much
or more
than a man in a gorilla suit?
Is that too obvious?
Fight and flight
consume us all
and so do affirmations
of self identification
and yet frustration
takes home the pot
most days
and other days
played out tropes
of lovers, heroes,
fools, and dopes
pell out squidish
memetic trajectories
that take our hearts
and smack our hands.
---
Like this post?
Upvote and follow @stonedbenots!
Want me to keep writing poetry like this?
Tip me btc
1AQsGJ7x5HJ7rAqb589BUypyMuUV4wyUE