Why I Left Academic Philosophy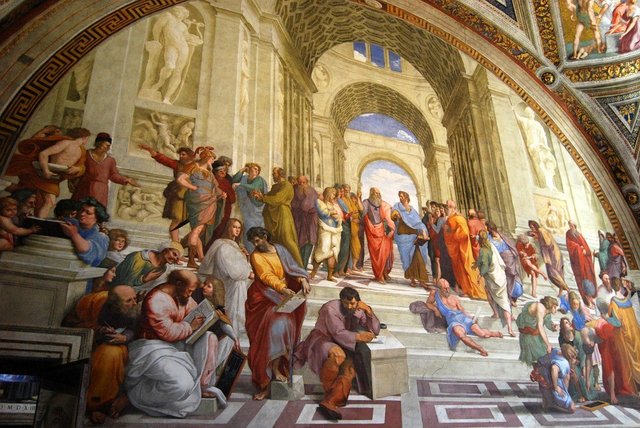 Have you ever spent two years pouring your heart and soul into a project that only three people will ever read? That's what writing a dissertation in academic philosophy is like. Philosophers spend a lot of time writing things that get published in journals nobody reads because in order to get a job you have to publish a lot of papers in these journals even though nobody reads them because they are behind paywalls that only large libraries at academic institutions can afford to pay.
Academic philosophy is filled with people who spend a lot of time talking about things that are almost entirely abstracted from the pragmatic realities of human existence. I will never forget I was sitting in our auditorium listening to a long talk about meta-ethics when right outside the doors of my philosophy building Black Lives Matters activists were marching - the stark contrast between the realities of "applied ethics" vs the subtleties of meta-ethics made me deeply uncomfortable. How could I justify this exuberance of abstraction when there were so many real-world problems that needed a swifter and more pragmatic approach?
Before anyone jumps down my throat, let me say that I think philosophy and even academic philosophy does a noble service to the world. Teaching young people how to think critically and analyze the world around them carefully and reasonably is a fantastic thing. But there is a big difference between the hard working philosophy professors teaching logic and critical thinking vs the rarified discussions and technicalities of what academic philosophers do with their research. The dense jargon and technical details make much of contemporary philosophy exhausting to read for the normal person who is busy enough to not have the patience or time to slog through a maze of technical wizardry.
Academic philosophy is primarily an experience in constant rejection and criticism. Everyone is taught how to brutally attack the arguments of everyone else. Have you ever hung out with someone that disagrees with everything you say? Philosophy conferences are pretty much like that. All the time. It's a never ending parade of people attempting to one-up each other in verbal combat.
Along with the constant rejection comes the publish or perish mindset. If you don't publish in "good" journals your chances of getting a good job are slim to none. Often you'd see jobs posted with hundreds of candidates, all with similar PhD holding qualifications, many with publications. The task of standing out is nearly impossible. Usually it comes down to the informal factors like having an influential advisor or coming from a "top program". My school was ranked ~25-30ish for it's PhD programs and most grad students struggled on the job market. "Struggling" is a polite term to describe the anguish and pain of rejection after sending out hundreds of job applications and not even getting a single interview.
But instead of realizing the nightmarish futility of the adjunct vs tenure-track system so many young PhDs buy into the academic insecurity that equates dropping out with failure. So they continue to slog away for years and years in that nether-world between PhD and tenure-track that involves jumping from adjunct position to adjunct position, post-doc to post-doc, always moving, never stable, never secure, never making hardly any money, always on the job market, always facing rejection.
This is the new future of academia. The ratio of adjunct to tenure-track jobs has been sliding towards the adjunct side for decades and things are accelerating in that direction. Philosophy departments are being axed for being "economically useless". Good jobs are getting more and more competitive. More and more people making in a living as "philosophers" are adjuncting.
Academic philosophy is a funny thing. When I used to tell people who asked what I did that I was a philosopher, a common refrain was "So what's like your favorite saying?" People often have no clue what it is academic philosophers do - because we are often so absurdly high in the ivory tower that any attempt to come down from the tower is seen as being "not serious". Those who work on contemporary and pressing issues like race, gender, bioethics, etc., are seen as doing something "less pure" than the "real" philosophers who work on "serious" fields like metaphysics and metametaphysics. No, seriously. There are books published and conferences about "metametaphysics". The deeper into the world of abstraction the better. The less connected to real world issues the more pure it is.
I left academic philosophy because I couldn't stand its essential stuffiness. But I will nevertheless contend that philosophers as a whole are a curious and intellectual bunch who at the very least are good conversational partners. They also drink a lot. Most good philosophy is done in the pub. I do miss it sometimes. Being surrounded by people who are equally excited about weird questions like "Do holes exist?" is a unique experience to say the least.
But ultimately I don't need academic philosophy to do philosophy. My blogging over the past ten years has reached a larger audience than I could ever hope to achieve through the academic journal system. And Steemit is now an extension of that project of doing public philosophy that is conversational and confessional. I will be doing all of my new blogging on Steemit from now on while continuing to curate the best philosophical blogging I've done over the years