The Fallacies of Equality and Equity.
My daughter was talking with me about some philosophical questions on equality. You were asked to choose between a full equality split scenario and a none equal scenario where some are going to have more than others. The questions were weighted in favour of the none equality, in that you would always be better off, even if you weren't in the group which has more, than if you chose the everyone is equal choice. I think the point they were trying to make is that jealousy plays a part in people choosing equality, even if the none equality choice meant everyone would still be better off. However, in reality, whatever system was chosen for you, you wouldn't know that there was another choice anyway. Not that it matters, because equality will never work and neither will equity.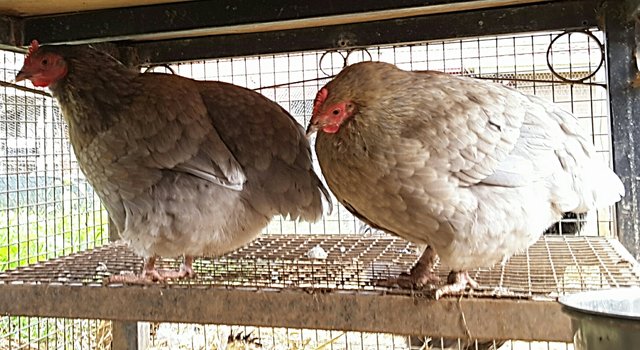 Most people who want equality for their own sake, don't really want equality, they want to be able to live the same as the rich do. Yet if we all got financial equality, then there wouldn't be rich, we'd all have the same income. You might say that's a good thing, because that would stop the envy of those who have more, but it won't. Even if we all had exactly the same income, everyone would manage that income differently and those who don't manage theirs as well are going to get jealous of those who manage it better and look like they can afford better things. Some might work together to compile that income to afford a bigger house. So maybe then equity would come in.
Equity could punish those who live together in order to put their income together to buy a bigger house and make things more affordable. By making it a per household income rather than individual that would take away their advantage, but then they would be wondering why they are treated unfairly, just for being wiser with their income.
If you've ever had children you'll know it doesn't matter how equally you treat them, they always feel like they get the worst deal, even if they've gotten the better deal. I'm sorry to say this, but many adults are no better, so it wouldn't matter what you do, someone will always feel hard done by.
Equity helps to give a leg up to those who might be at a disadvantage, disabled, for example. That seems harmless and just, until those who cotton onto it start to abuse it by playing the system and feigning disability. Like that friend who's legally blind, but can spot a spec of dirt at 20 metres. Then you also need to ask where you draw the line at extra assistance. Is a missing a leg worth more than a missing arm? 🤔
Then there's the fact that we aren't all equal, anyway, we're all individuals. Why should everyone get the same when Jimmy works harder than Johnny? Suzie is taller than Jenny so needs bigger clothes with more fabric which costs more. Neither can help that their genetics make them a different size, so it's not their fault. We could always charge the same amount, but then Jenny is subsiding Suzie's clothes; is that fair and equal? No, it's equity of course and as we've already noticed that doesn't appear to work either.
Because we're all different, some will believe equality is the best for everyone, others will believe equity is the best for all and others believe you should get out what you put in. Who are we to say they are right or wrong? I'm sure each of them believes they are right and the others are wrong.
A current conversation about sports and the transgender community is an interesting one. There are transgender women winning in women's sports by a large margin. Those who were born women don't really have a chance against someone who has had the physical body of a man up to adulthood; but let's put that argument aside, anyway and look at some other facts. For true equality there would be no gender division in sports. However, equity put in a divide so that women could compete among themselves to have a chance in their support at excelling above their peers. Yet even within this divide, no-one is born physically equal. A shorter swimmer has to work harder than a taller swimmer. A taller gymnast has to work harder than a smaller one to throw their body around in those acrobatic skills. Some people build muscle mass quicker than others, some people are naturally more flexible than others. So is sport just a competition where those with the best natural attributes win or where those who work the hardest win? Naturally it's a combination of the two, but if you're going to pick one then it's going to be unfair or unequal.
Life is not fair and it's not equal no matter how much equity you apply.
The only thing you can do about it, other than try to drag others down to your perceived level, is to work to your own strengths and abilities.
~○♤○~