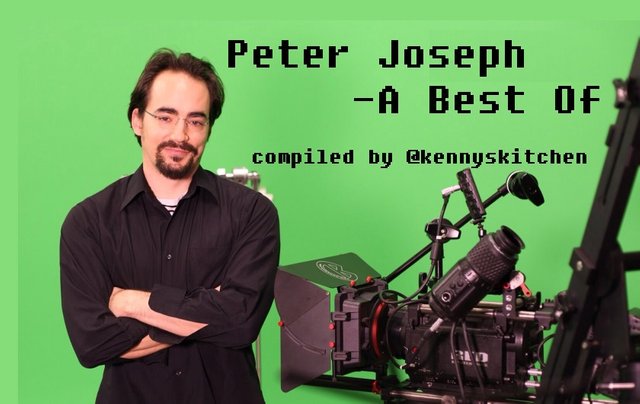 Today I want to share something extremely out of the ordinary for my blog :-) This is a video I've been working on for close to 6 months, and started because I've had SO many conversations with people who are "against" The Zeitgeist Movement, the idea of a Natural Law Resource-Based Economy (NLRBE), and/or Peter himself, and yet never seem to have listened to/read the arguments much, if at all.
The most obvious case of this was Stefan Molyneux, who frequently referred to the whole idea as "robot communism", and when he finally did bring Peter on his podcast, promptly turned it into a complete waste of time. I really can't express how disappointed & annoyed I was when that video dropped, if it had been framed as an actual conversation, that would have been an amazingly world-changing video. I'm not even linking to it because it was so bad.
I don't agree with everything Peter says/believes; our biggest disagreement is that he sees the value in making changes from within the system to work towards the alternatives, and I strongly believe that there are no ends but the means. That said, he is extremely pro-sovereignty, an advocate of veganism (though he doesn't mention it much), completely opposed to hierarchies & violence (on a personal or systemic level), and I feel a lot of resonance with the way that he focuses on the big picture and the root problems, rather than the surface-level symptoms, something that I find very important.
Who is Peter Joseph
For those of you who don't know him, Peter is the creator of the documentary series Zeitgeist (on YT: 1, 2, 3), and the founder of The Zeitgeist Movement. He has been one of the loudest voices for systemic change over the past decade, bringing an awareness to many millions about the lies around 9/11, the fraud that is the international banking system, and the amazing possibilities at hand thanks to evolutions in technology & social sciences.
He also created a short docu-series called Culture in Decline, adding a lot more comedy & satire to the general message of "the old system is rapidly failing, and that's a good thing". He is currently working on a live-action movie called InterReflections, which is sort of a "history of the future", showing multiple timelines, and walking us through one way that things can unfold. (I'm really excited for it). You can see the trailer here.
---
| ▶️ DTube | ▶️ IPFS |
---
Video Breakdown
0:00 - What is TZM?
2:18 - Are you an atheist? Spirituality, interconnectedness
7:24 - Modern "society", how we got here
14:23 - The "market", competitive gaming as a social structure
22:46 - What about "them"... conspiracy or cultural conditioning?
25:55 - System Failure
29:25 - "Paper Proclamations"
31:52 - Martin Luther King, spirituality, structuralism
Sources
All of the clips in this video come from these 5 presentations/interviews. Of course there are TONS of amazing videos & conversations with PJ, and some not-so-great ones (most on RT, the bickering with Molyneux, etc). After going back through just about every video of him on YT, I decided that these ones contained most of the really important pieces & concepts that I wanted to present here.
Conclusion
I certainly don't agree with Peter on everything (there are very few people that I do, and even less who have a "public voice"), but we certainly share the same foundational principles, goals, and a pretty similar vision for the future. One of the main reasons I wanted to make this video was simply to show folks who often disregard him, and TZM, offhand some of the things they are missing, and where there is a whole lot of overlap.
Hope you enjoyed! This was the first time I've done a video project like this since high school, and it took me a LONG time... Mostly due to working on it for a while, then setting it aside. Just the yesterday I decided to listen to this presentation, called "Post Scarcity", and realized I just needed to put the pieces I had in order and fire it off already.
---
---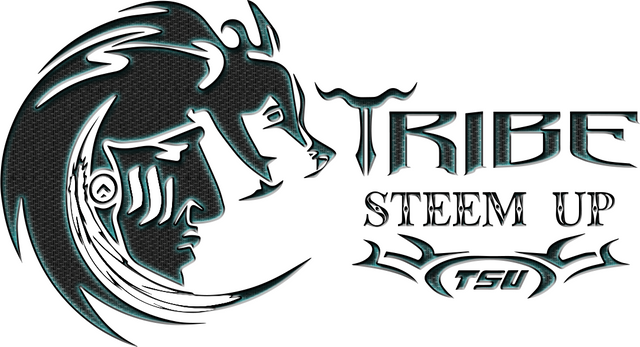 ---
---
If you enjoyed this, you may enjoy some of these highlights of my blog:
"Greatest Hits/Table of Contents" of my first 2 years on Steemit
You've Created Your Steemit Account and You're Ready to Get Started... What Now? [New Steemians Start-Up Guide]
The 8 Pillars of @TribeSteemUp: Clarification, Refinement, and Re-Casting the Spell
The Status, Vision, and Needs of Real Life: The Role-Playing Game
---
---