Empathy is something many of us felt but how much power does it have?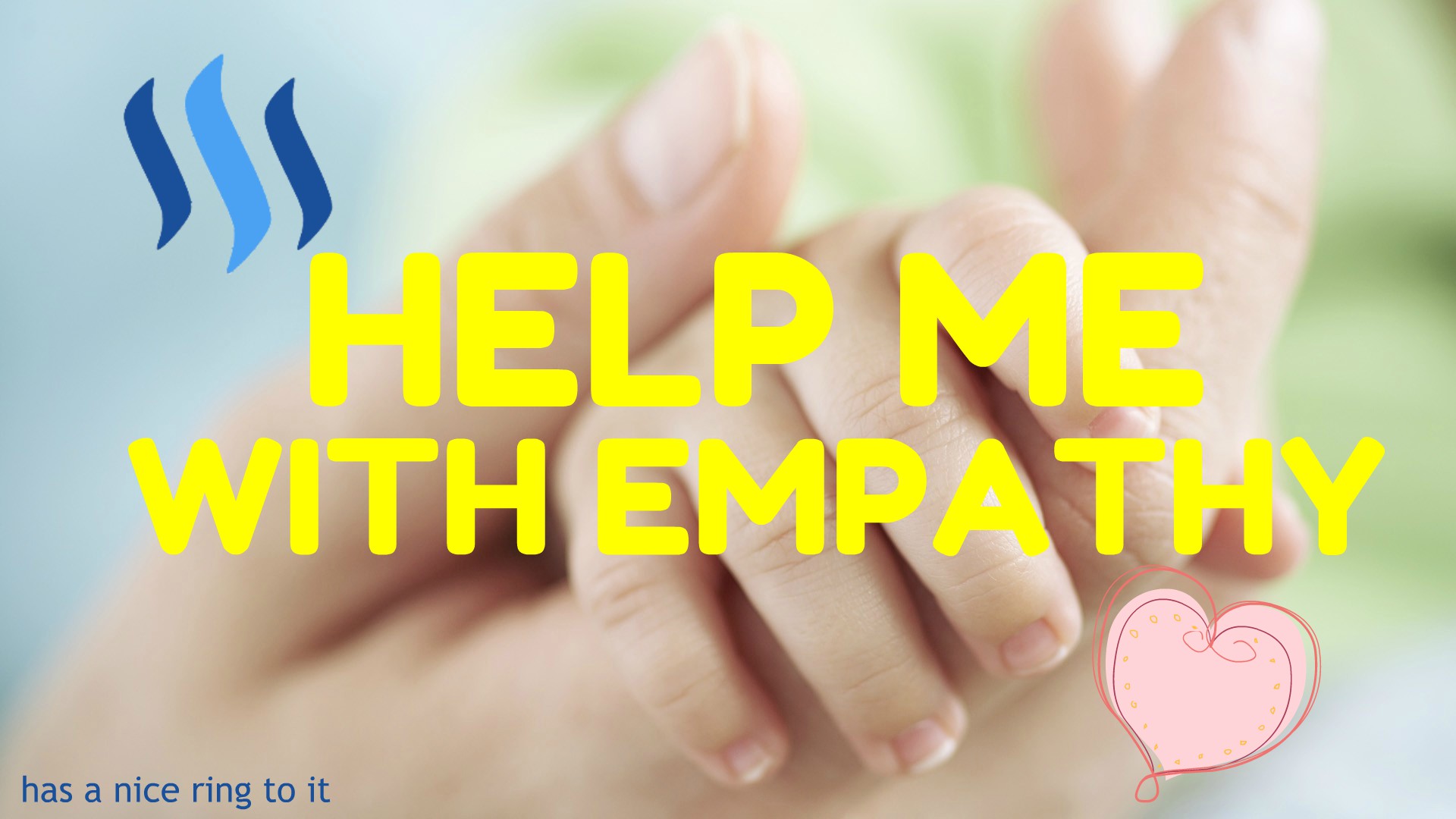 ---
Update Regarding The Glitch
Thanks to @furion I used https://phist.steemdata.com/ to recover the post
Thank you so much for creating this tool to check post history
---
I think that in life it is much easier to feel another's pain as we, are experiencing like situations. We will have great empathy if we are struggling the same problem as the person that is going through a hardship so does that make it an excellent quality to have as you are more self-sacrificing?
Anyone has the capability to experience another's grief but, to empathise with others even as he, or she, lives above the fray takes a greater depth of character. I don't think we can all partake in someone else's life and have such a strong bond we have the desire and urge to help them.
Some people gravitate towards doing this but after things tend to stabilise and a sense of security sets in, it becomes a little too easy to forget that which we have gone through and become ever the more ready to criticise rather than to help someone. We try to attack the person reprimanding them as empathy is just a temporary phase like the desire and urge you have to go to make a steemit post but then when the time comes you procrastinate.
I don't think that It is not only a matter of great depth of character or having immense empathy. I believe that people can not actually understand what you are going through if they haven't gone through the same. They can imagine, but it won't be enough. People can go through similar experiences but it will not all run similarly as well as the individual who is going through hardship will have a different outlook on life compared to you and tackle it differently.
So I guess you could say that empathy most of the time is also a matter of ignorance: they don't understand the situation. Therefore they can not feel bad about it, but I think having some empathy is better than none.
Someone's Lack Of Empathy
Despite the fact I said that we should have some compassion in our heart, in some circumstances, It's important to remember that when someone doesn't show empathy, it does not necessarily mean that they don't care about the plight of the sufferer.
Many people may experience empathetic overload where we become desensitised to the problems of others which is common, especially in densely populated areas where something becomes a norm and something outlandish may just seem reasonable as they are conditioned in that area.
However most of the time this occurs most often in those who began as highly empathetic. They expose themselves to so many situations in which others need help that they realise just how little they can do because and there is so much suffering. Many people just form depression from this as well as try to repress emotions and empathy as they see there is no hope.
Is Empathy Necessarily A Good Thing?
It is clear that empathy has a pretty negative impact on people because of how selective it is. It not only binds people together, but it also draws lines in the sand around them. Sometimes we differentiate ourselves as 'us' and 'them'.
This inevitably promotes group cohesion which enables the othering of those outside of the group, and fails to socially punish behaviour towards them which is both irrational and antisocial if we look at the potential value of individuals.
I think this ultimately stems from our tribal, primitive nature and that empathy is exclusionary in the sense no one can find all feelings agreeable. We are not merely physical but also emotional beings, and just as we differ physically, we likewise differ emotionally leading to us missing a particular aptitude.