Funerals get me thinking~
This beautiful tree symbolises the magnificence of life. The photograph was taken at Roy's funeral yesterday.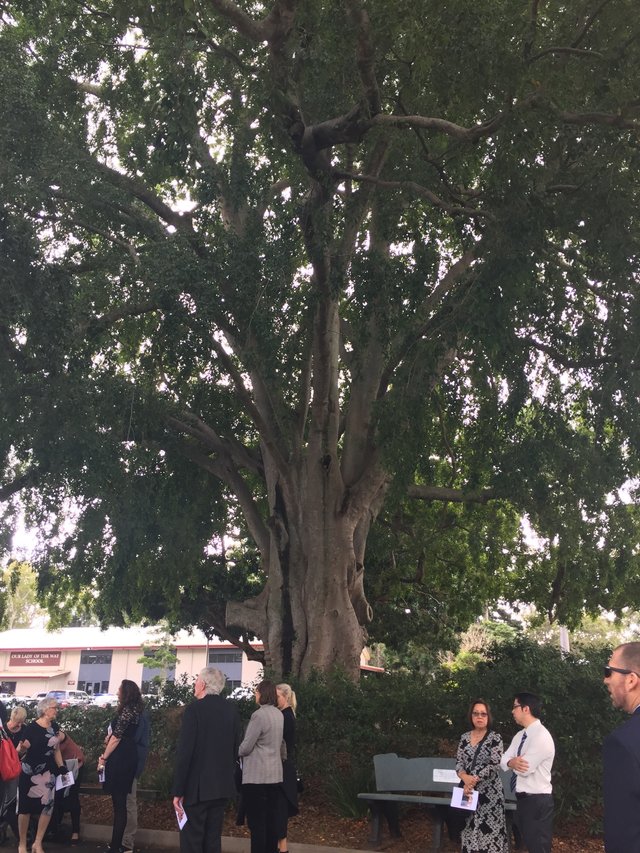 Whenever I hear a tribute being given at a funeral as I did today, I end up wondering about my eulogy. For instance, would my nearest and dearest be saying wonderful things about me? Would they be speaking from the heart about my virtues, my achievements and whether I was a good mother, wife, sister, friend etc? Maybe I might hear them laughing about my Angieisms, a title placed on me by a couple sisters. Let me explain, I tend to be a tad impulsive at times and do funny things.
Like at Christmas time I decided to put a layer of coconut yoghurt in a dairy free ice-cream cassata. I did not know that when yoghurt freezes it sets like a rock. Cutting the casatta was not happening! The family are still laughing! Or the time I impulsively thought I could drive up over the curb in a front wheel sedan car - of course I got stuck! That one is still talked about in the family. There are some things I cannot live down!
But on a serious note, when I think of my eulogy, it gives me a nudge that life is short. There is only a short time to do good, to lend a hand and to treat others the way I would like them to treat me. As little as being patient and acting/speaking nicely at all times is one way to do this.
---
Cheers
Angie
Thanks for reading and for your support. It is appreciated. Please upvote and resteem.
---