Rosa: the story of a dog in the streets of Cebu (Philippines)
I recently came back from my one year stay in Cebu (Philippines), and I keep some good memories of it. One of them is Rosa, this beautiful little dog that came into my life in a casual way.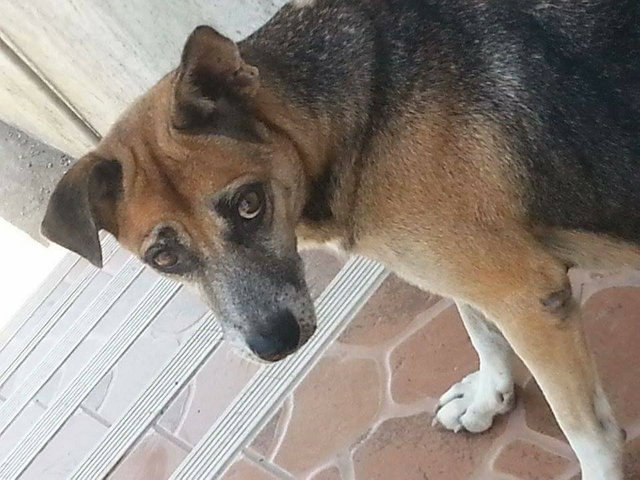 I used to go to a Coworking center located right next to the Southwestern University.
Everyday I saw a dog there, sometimes walking aimlessly, others, protecting herself of the burning sun under the cars. Although the University was full of students, everybody was ignoring her.
She was very skinny, and I realized that her loneliness and lack of food, was not her only problem. The first time I approached, I could see she had a health problem as well.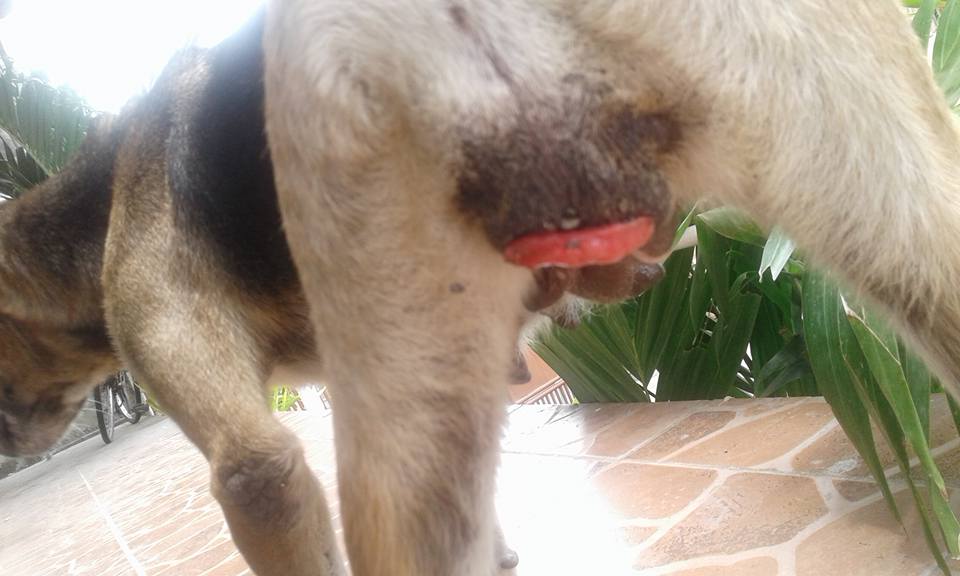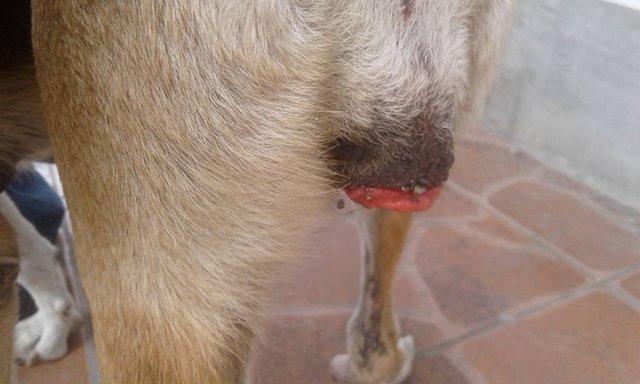 Since I used to spend all day at Coworking, my routine included buying a roast chicken and eating it there so I would not have to go back home. One day, I tried to approach the dog and give her the leftovers.
She was not used to dealing with humans, so her first reaction was running away. However, I did not give up, and instead of trying to reach her, I put the leftovers on the ground and called her to come closer, moving away from them.
Since it was obvious that the dog was hungry, as soon as I retired, she approached as expected. She must have been incredibly hungry because she pounced over the chicken avidly, so much, that in a few seconds I detected something was going wrong.
The dog had such anxiety about the food that she did not even chew, and as a result, she had choked on some bone.
I became aware of it because she started making strange gestures, like trying to swallow without being able to get it, and walking from one place to another..
At that moment I felt impotent. Not only I had not helped that dog. She was going to die because of me!
What happened next was both fantastic and terrible.
The dog finally threw up , saving her life that way. But she was so hungry that, after throwing up and breathing normal again, first thing she did was... eating her own vomit.
Since then, that dog was not part of the landscape anymore and became part of my life.
Looking for help
Maybe the fact that I was about to cause her death was the reason why that dog was not one of the thousands of abandoned animals in the streets of Cebu anymore, and became someone special for me.
However, there was not much I could do to help her, since I could not pick her up. My stay in Cebu had a deadline, and in addition, in the Condo where I was living, pets were not allowed.
Every day, when I was arriving at coworking center, the dog was still there. All I could do was leaving some food for her, and after doing it a few times, I tried to approach her again. The result was that, instead of running away like she did first time, she showed a friendly attitude.
It was the first time I saw a sign of joy in her.
I wondered how hard should have been the life of that animal,for her to decide to live in front of a University, surrounded by people but in complete loneliness. Maybe that fact was one of the things that shocked me the most. With so many people around, that dog was invisible to everybody.
Crossing every day with same people, nobody made a gesture of affection to her in months, maybe years,
I began to be worried about the dog´s condition, more than about her loneliness or hunger. I was afraid that she could die because an infection, so I decided to request help for her in a Facebook group. Thanks to some members, I could contact Dan.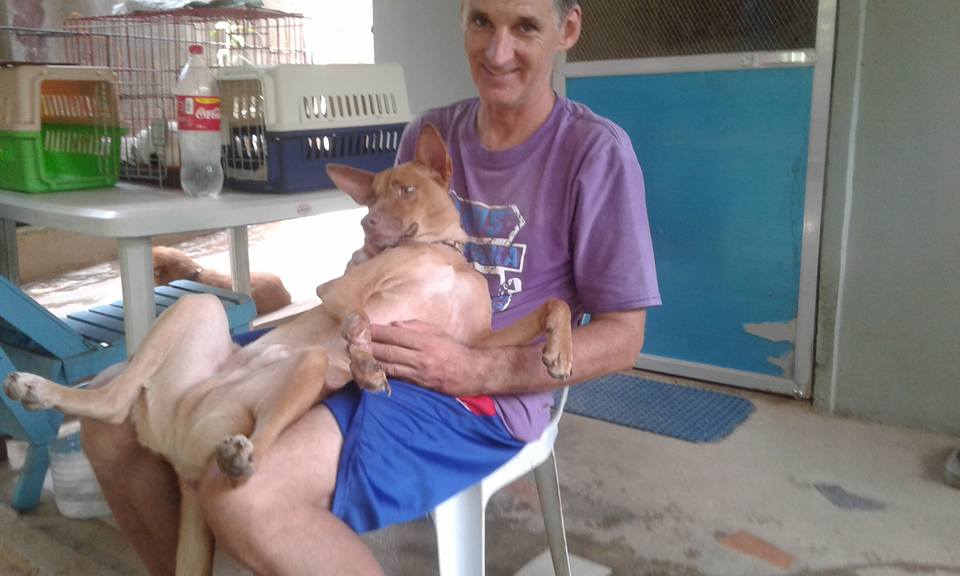 Dan is a Swiss citizen who manages an animal rescue association called [MARO (Mayari Animal Rescue Association)] (http://mayarirescue.com/). Day after day, Dan ride his motorcycle with a suitcase full of medicines and food, and rescue the animals in worst situation, taking them to his residence.
But the residence has limited space, and the number of animals in terrible situation is huge, so he can´t rescue them all. Dan makes a daily round and takes care of some of them at the place they are living. That´s all he can do.
After informing him about this dog, Dan went to Southwestern University, administered some medications, and fed her as frequently as he could.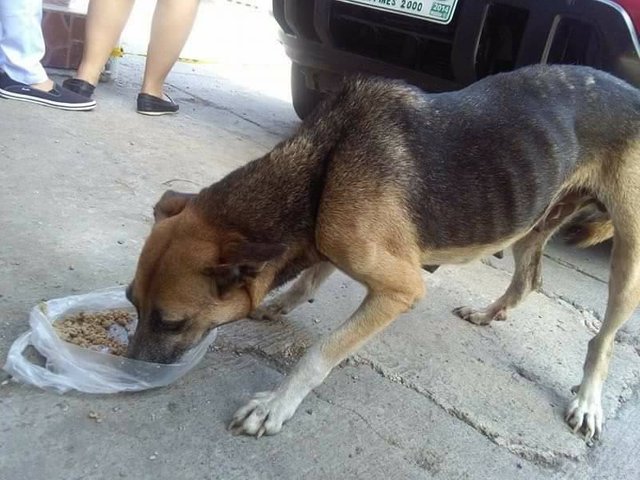 Dan told me her situation was not extremely serious compared to other cases he had to deal with every day, so taking her to the residence was not an option in that moment. During the following months, I continued meeting the dog every time I went to the Coworking Center.
Dan told me to give her a name, but I was reluctant because I was afraid of becoming attached to her. Finally he named her "Rosa", and that´s the way we called her since then.
Dan provided vitamins and food for her during some weeks, and Rosa started to have a better apparience.. For me it was sad to see her ignored by everybody and protecting herself of the burning sun under the cars everyday, but at least she was gaining some weight. However, I was still worried about her problem, and one day, when my girlfriend and me were feeding Rosa, we discovered something was wrong.
We informed Dan about the bleeding. He had already requested an appointment with a vet, but it was being delayed too much. When he finally checked Rosa, he informed us that, as expected, she would need surgery.
Fortunately, surgery was not very expensive, so getting the funds was not impossible, but things were going very slow, and I was afraid Rosa could get worse.
Goodbye time
My stay in Cebu was arriving to the final days. Last weeks, I stopped going to the Coworking Center and therefore, to see Rosa, but I was not worried because I knew Dan was taking care and feeding her on a regular basis.
A few days before my departure, I decided to go to say goodbye to Rosa in Southwestern University. She had been an important part of my life , and I wanted to see her last time. I had not been there for some weeks, and when I arrived, I was surprised by Rosa with this warm welcome.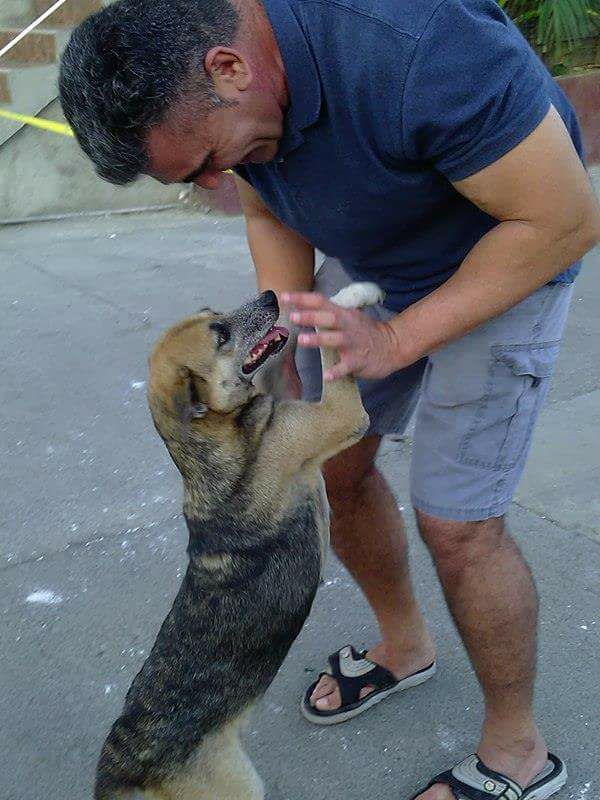 )
Rosa had improved a lot, and her expressions of happiness were much more evident than when I met her. However, in his eyes I always saw a touch of sadness, maybe as a result of a very hard existence.
Back in Spain, Rosa's life was totally in Dan´s hands. It couldn´t be in better hands, because even though I was not already in the Philippines, he never stopped taking care of her. Finally, the surgery arrived, and when they opened Rosa they found something unexpected. Rosa had Pyometra, a disease that if not caught in time, would have been fatal.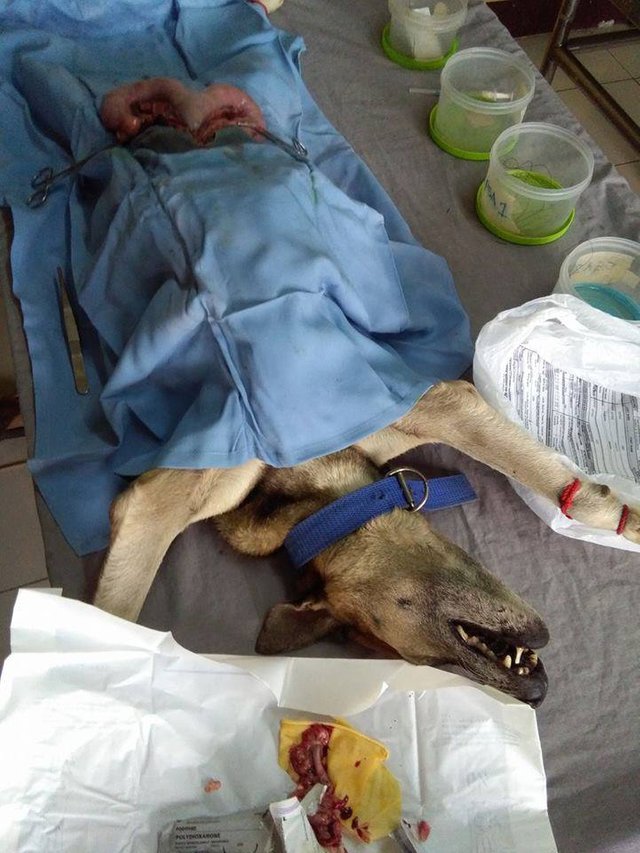 Fortunately the operation was a success and Rosa recovered perfectly. In addition, they also gave me the good news that Rosa would be at the residence, so she would not have to spend her days trying to protect herself from the sun or the rain in the parking of Southwestern University in Cebu. And she would not be alone anymore, but with many other dogs around and under Dan's care.
When I asked him if there were chances of Rosa being adopted, Dan replied there was very few. Rosa was an old dog, and normally this kind of animals don´t find a family that adopts them easily.
However, recently I received a new pic of Rosa and could verify that her situation is much better than when I met her. Now she is healthy and happy, well fed, and plays every day. Her days of hunger and loneliness will not return.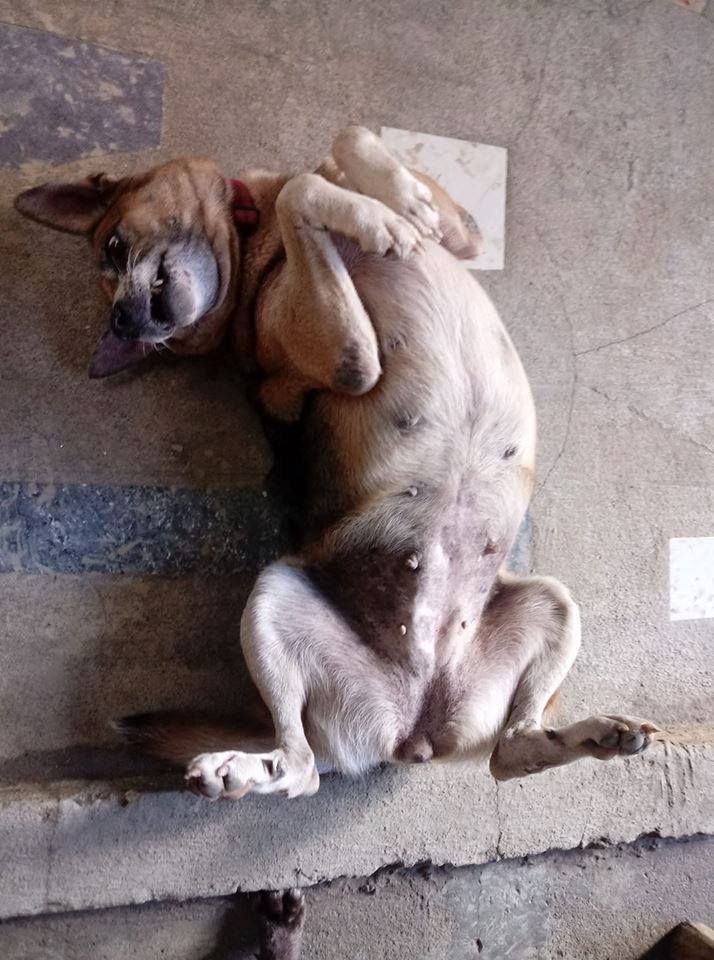 I wanted to write this post as a tribute to Rosa and Dan. The affection of her and the work of him deserve recognition.
Thanks to Dan, I know Rosa will live happily until the end of her days, and that makes me happy. But there are many other animals being rescued by his association, and nobody will tell their story.
Therefore, if someone wants to help Dan, I invite you to donate so that he can continue saving lives.
I will always be grateful for what he did, and won´t forget him . I won´t be able to forget that sad look of Rosa that touched my heart so much, neither.
Forever Rosa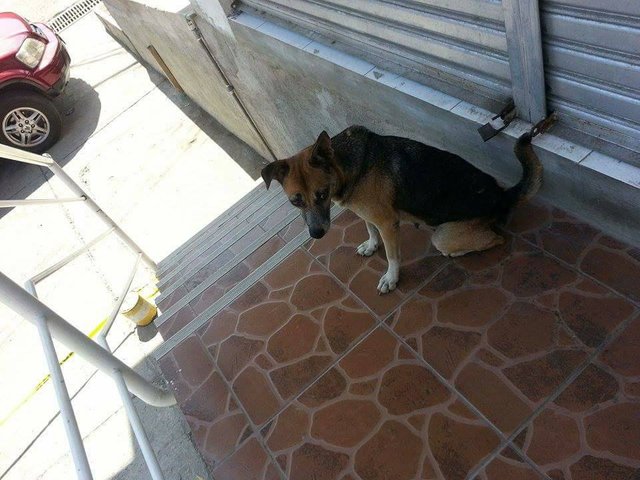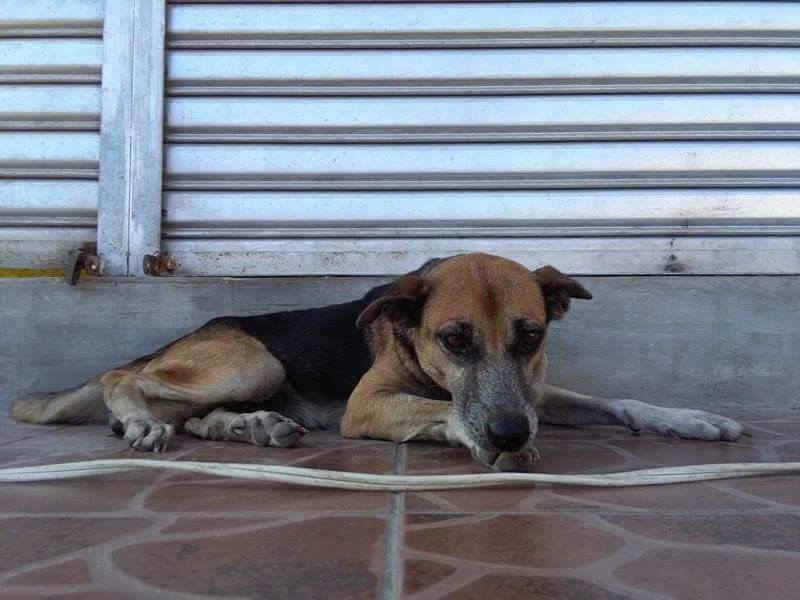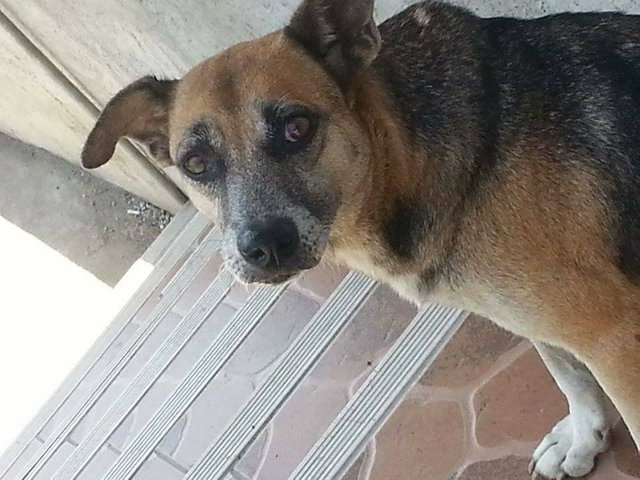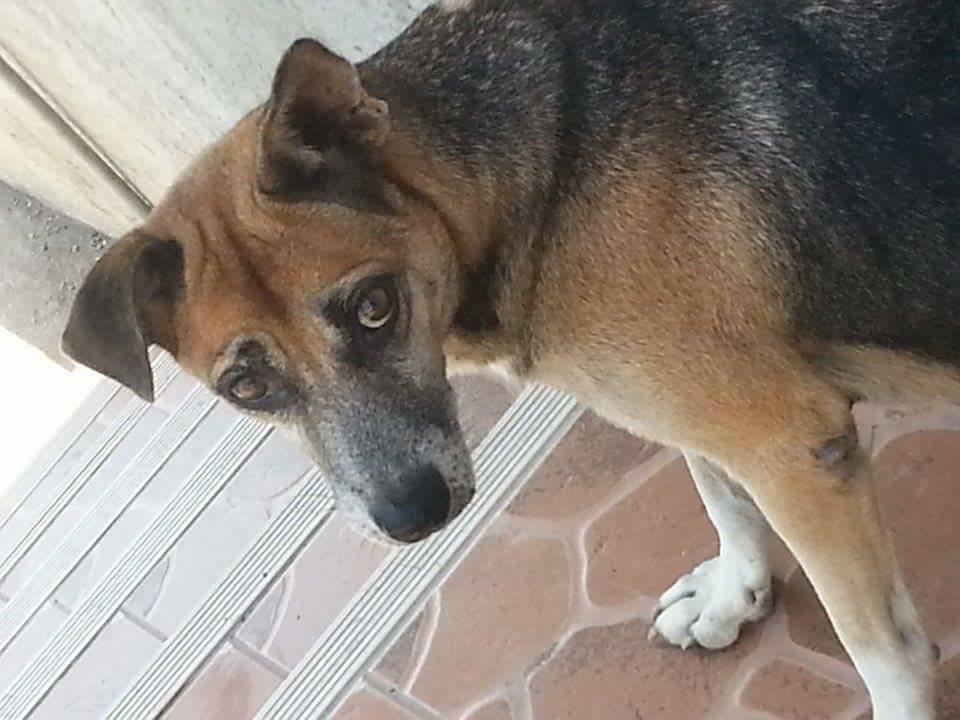 Follow me if you liked https://steemit.com/@xuancar