Friday is my favorite F word | FRIDAY MARINA BRUNCH: Intercontinental Abu Dhabi - restaurant review
Fridays are always tagged as "Go To Day" for most people, particularly for expatriates in the Middle East. If you are a food enthusiast, FRIDAY BRUCH is something you always look forward to when dining in hotels specifically those in 5⭐️ category. FRIDAY is my favorite "F" word! (as my shirt reads 💪🏻)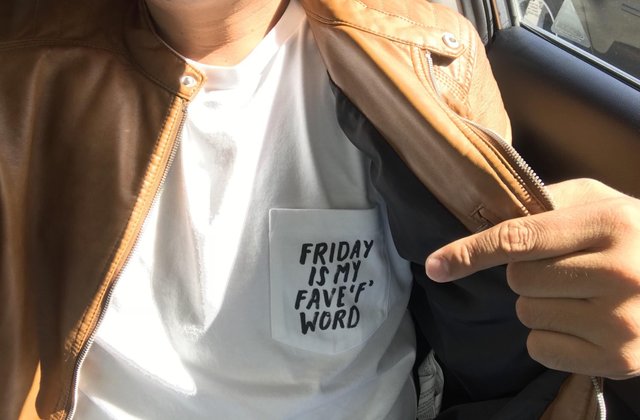 Based on my experience in UAE, Friday Brunch buffet theme, are of 3 types
1️⃣ International Cuisine
2️⃣ Fusion of 2 or more hotel restaurants
3️⃣ Traditional Arabic + Seafoods ... (Shisha being served)
Intercontinental's Friday Marina Brunch is a fusion of two award winning restaurants (Cho Gao and Chamas)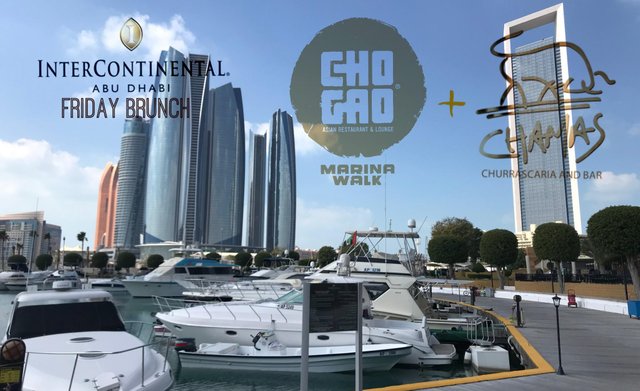 Cho Gao Marina Walk is well known for it's ultimate Pan Asian experience that entails from foods, beverages and ambiance, topped by the magnificent marina view on both indoor and terrace seating, overviewing Abu Dhabi's well known landmark, The Etihad Towers.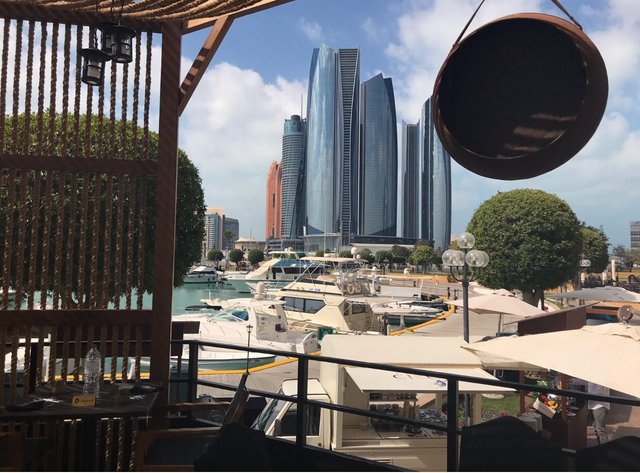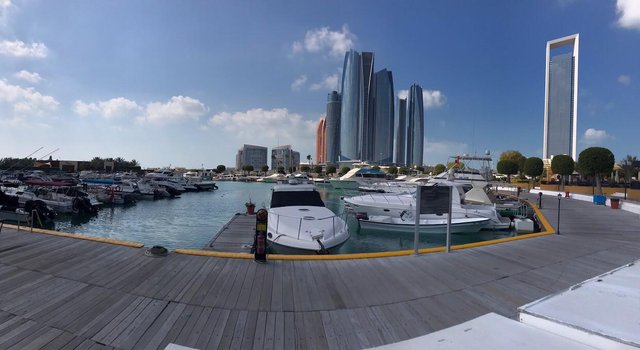 CHAMAS Churrascaria and Bar is an award winning Brazilian restaurant boasting its legendary 16 different types of meat, barbecued on skewers for your endless enjoyment along with their salad bar. Your brazilian experience is guaranteed by their live band playing music of authentic Latin rhythms and live performances from their Samba dancers.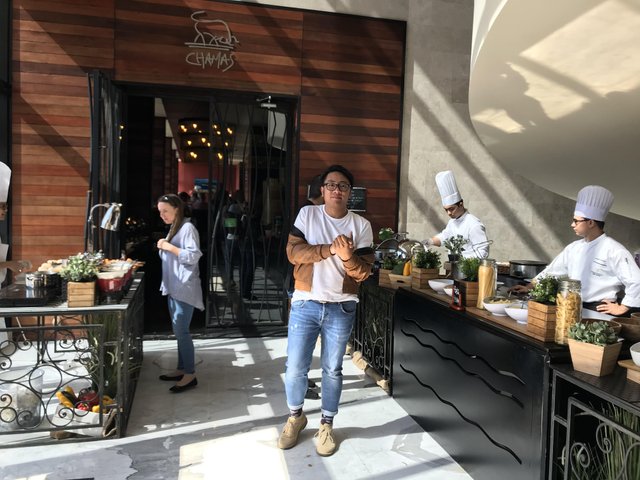 Personally with Cho Gao's Japanese, Chinese and Thai selections, I am ultimately satisfied, who wouldn't be right? ... The outdoor grill section, caters mouth watering rib eye steak and tiger prawns (my eyes literally rolled and my heart jumped out of my ribcage for a few seconds 😂😂😂)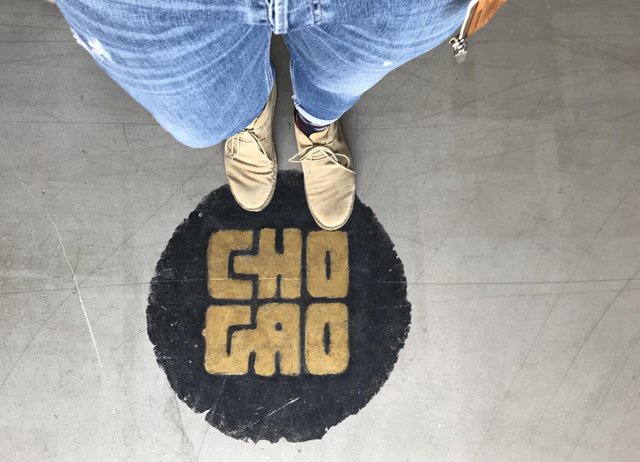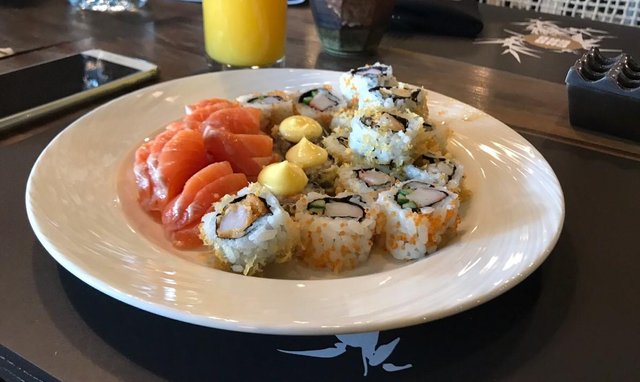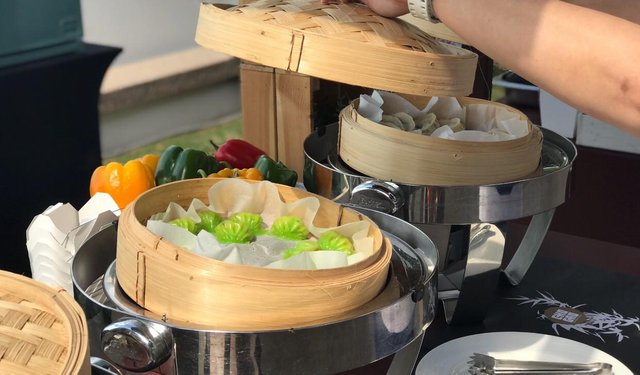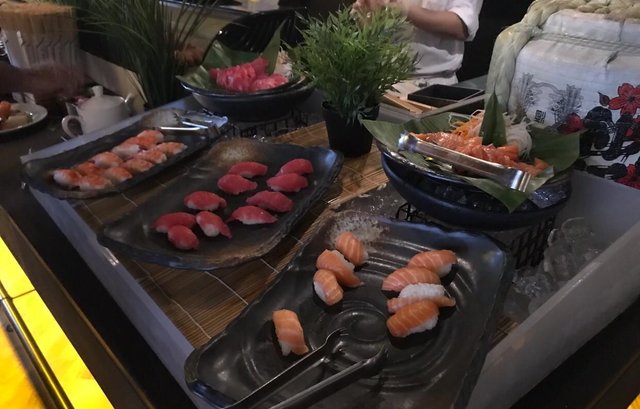 The quality of the food and the taste are absolutely pleasure giver and appetite booster (though my appetite is always ________ 😉). "Yah what you have in mind is right!" haha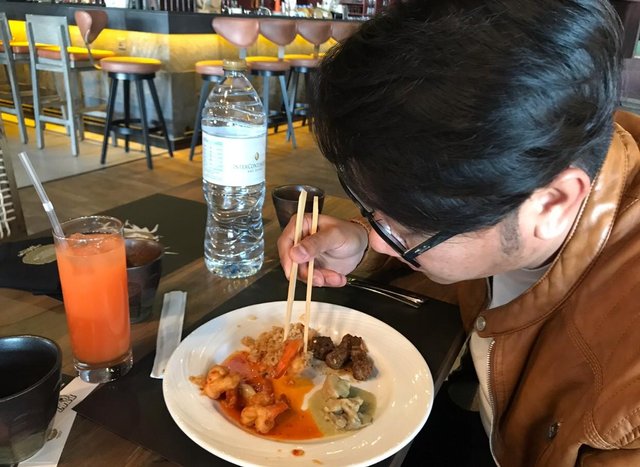 Normally asian dishes are best partnered with fresh juices and mock tails (as per my preference) but I have tried it on both red and white wine premium selection and it wasn't bad at all, though fresh juices are still of perfection for me.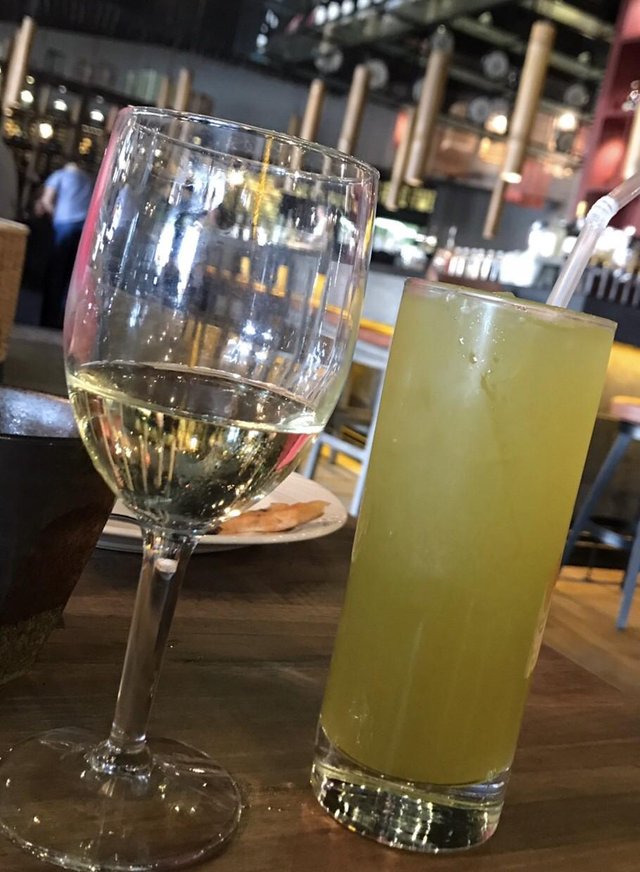 Chamas always adhere to their tagline that "every cut makes an impression" ... nothing much to say because the meat they serve are best tasting and cut to perfection! Their mashed potato is worth mentioning for its well blended taste of cream and butter, it's aMASHingly good! 😉... and I prefer eating their meat with fresh greens and their flavorful balsamic dressing! Out of the 16 types/cuts of meat, I strongly suggest indulging with BEEF TENDERLOIN and BEEF RUMP STEAK! 😋 ... and this time wine is the perfect match! Some enjoy it with cheese and crackers!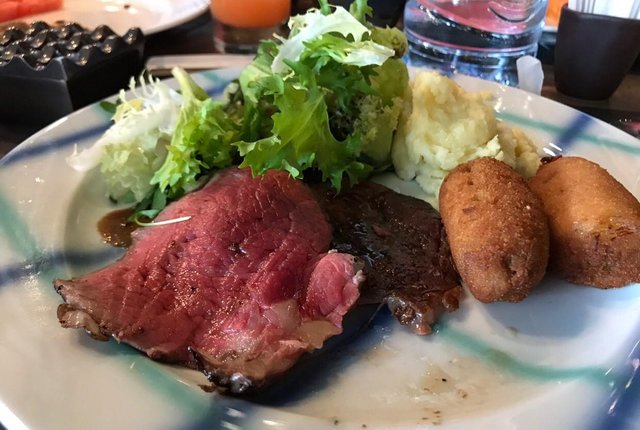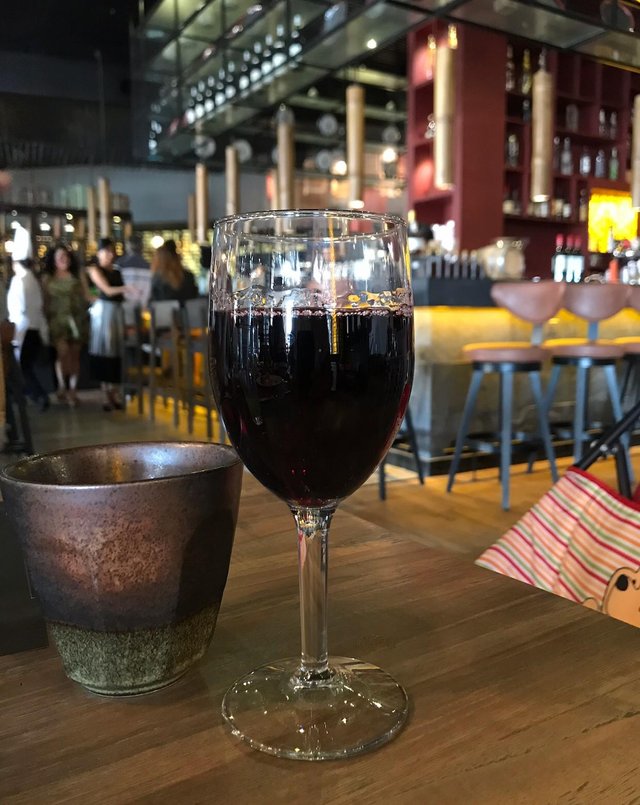 🤷🏻‍♂️🧠💭 (being a Filipino, I sometimes think of asking for steamed white rice 😂, it could have been so perfect)
Finally, I didn't expect such performance from their Samba dancers, where most of the guests were surprised as a couple of dancers started hitting the floor accompanied by Brazilian beats! T'was really entertaining!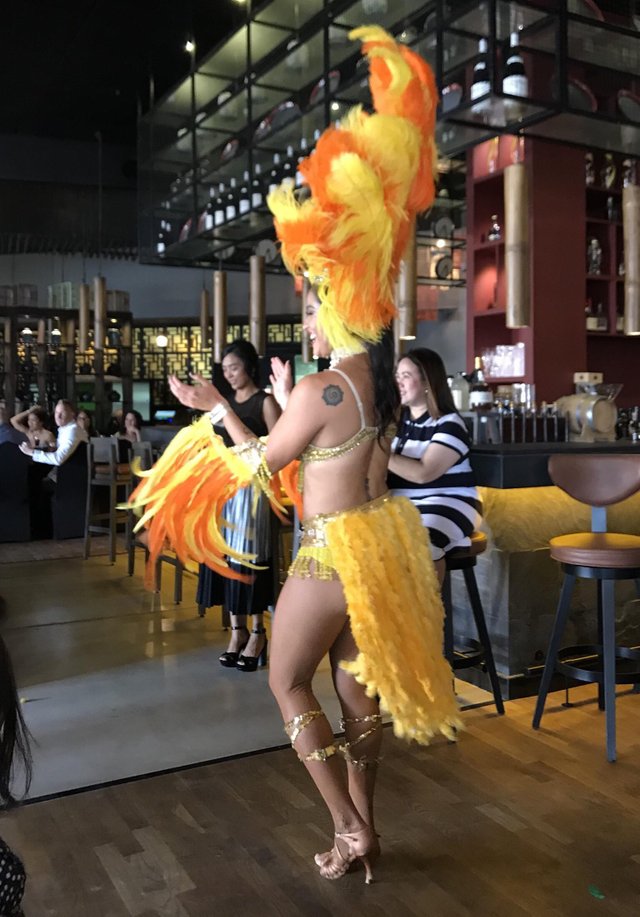 Price guide: as of 2018 (Official Intercontinental website)
FRIDAY MARINA BRUNCH :
From 12:00h to 16:00h
AED299* including soft beverages
AED399* including unlimited house beverages
AED485* including free-flowing bubbly
Prices include Pre-Brunch
The experience was so amazing, plus the weather was a great complementary to the overall satisfaction on both indoor and outdoor seating! Wonderful service, very warm staff and most of all the food is delectable!
Personal Rating: ⭐️⭐️⭐️⭐️⭐️
Feel free to share your thoughts and ask questions 😉 ... Thank you for your time!
Enjoy watching the video guys!