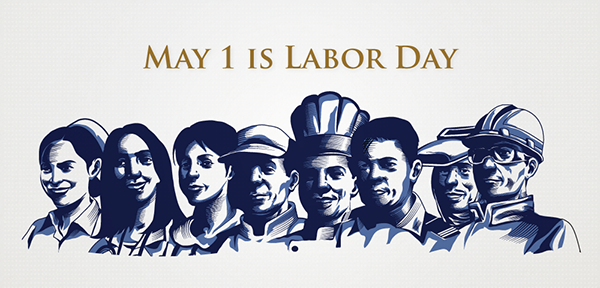 Image Souce
Today 1st of May is the day where our country celebrates Labor (Labour Day). If you will be asking a common folk, what does that mean here are some of their answers.
It's double pay
We don't have any work on that day since it is a holiday ( Not for some though people working in call centers usually have shift still)
More traffic and rally in Mendiola and other places.
Actually, the following ideas are correct but looking at this event let's try to go deeper and know more about it.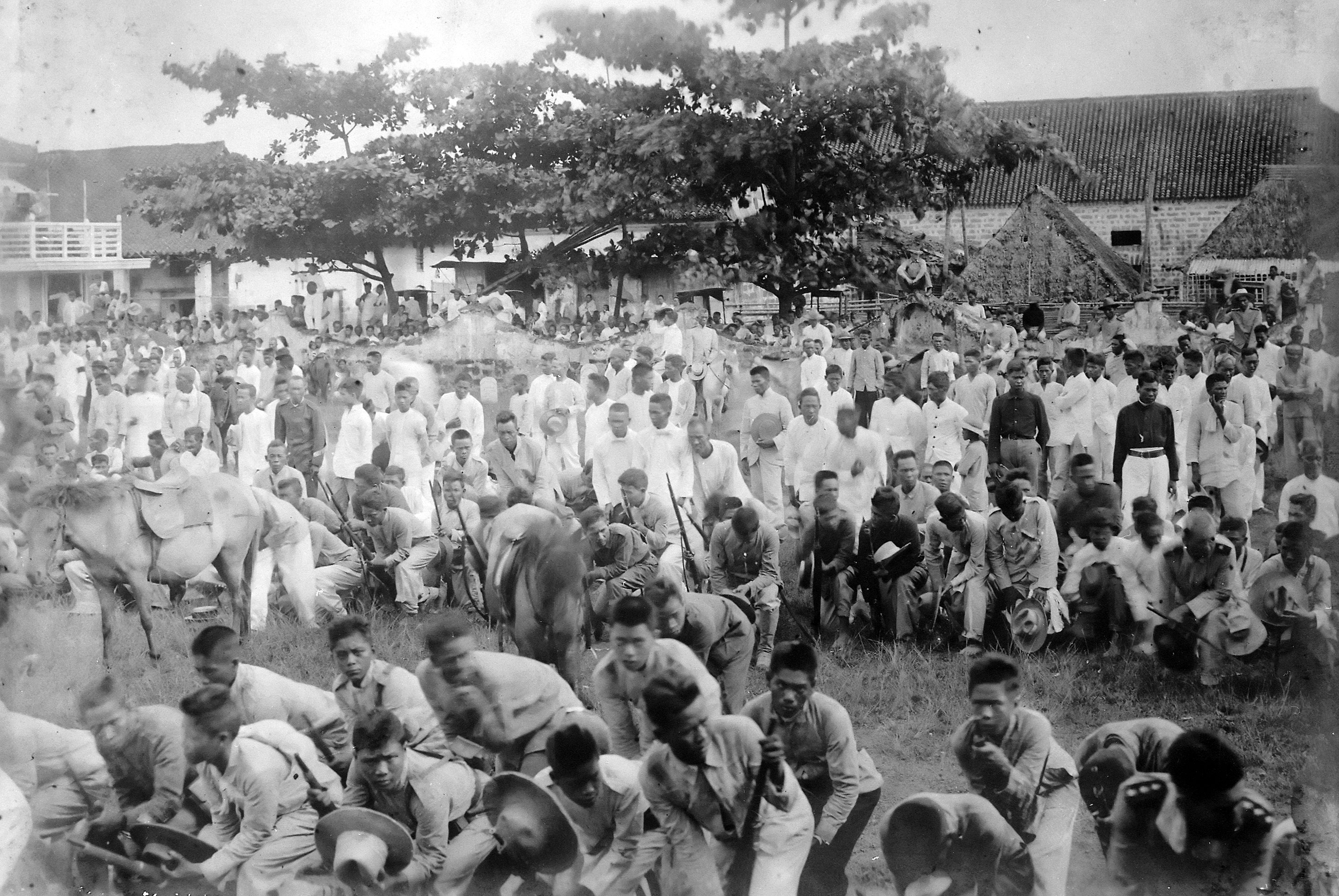 Image Souce
We will do a time travel back to 1903 where images are black and white and when it was first celebrated. The first event was organized by a first labor union that time which is called Union Obrero Democratia de Filipinas/ (Democratic Labor Union of the Philippines) sounds Spanish right? Indeed it is, the Philippines has been one of the colonies of Spain for more than 300 years and because of that some words that we are using in our everyday life are still influenced by the Spanish language. After organizing everything they marched from Plaza Moriones in Tondo till they reached the Malacanang and demanded that they should have fairer working conditions which are under the American government.
The Philippines has a tragic history when it comes to wars, after being colonized by Spaniards it was then taken over by Americans and later occupied by Japan.
They waited for quite some time before the movement bears some results as on the 8th of April 1908, the Philippine Assembly passed the bill that is declaring 1st of May as Labor Day and made it as a National Holiday.Then on 1st of May 1913, Herminigildo Cruz organized the Philippine Workers ' Congress or Congreso Obrero de Filipinas at the Cine Oriente which is on Claro M. Recto Street in Manila. Though their voices are not heard that time it made an impact that Filipinos can organize the said event and cause some changes in the way labor practice is done.
One of the results of the said act is the Labor Code and this one is one of my favorites:
ART. 83. Normal hours of work. - The normal hours of work of any employee shall not exceed eight (8) hours a day.
In my old job, wherein I exceeded more than 8 hours a day at least 12 I guess the other hours are already paid as an overtime pay, wherein if you will exceed you will be compensated of at least 25% of your regular wage. This is included in the labor code Art. 87
ART. 87. Overtime work. - Work may be performed beyond eight (8) hours a day provided that the employee is paid for the overtime work, an additional compensation equivalent to his regular wage plus at least twenty-five percent (25%) thereof. Work performed beyond eight hours on a holiday or rest day shall be paid an additional compensation equivalent to the rate of the first eight hours on a holiday or rest day plus at least thirty percent (30%) thereof.
There's a lot of other benefits there and some are easy to understand and can be applied to some. If you want to check on the other provisions of THE LABOR CODE
OF THE PHILIPPINES PRESIDENTIAL DECREE NO. 442, AS AMENDED you can click the hyperlink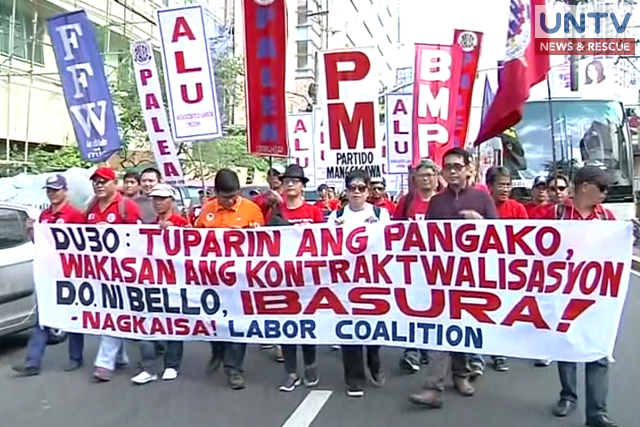 Image Souce
In the present times, some Filipino workers come together and cause a massive traffic in the streets rallying. The rally is all letting the government know that we still have issues with the labor industry and so the main topic for this year 2018 is still the signing of Executive Order on Contractualization which was promised by the President.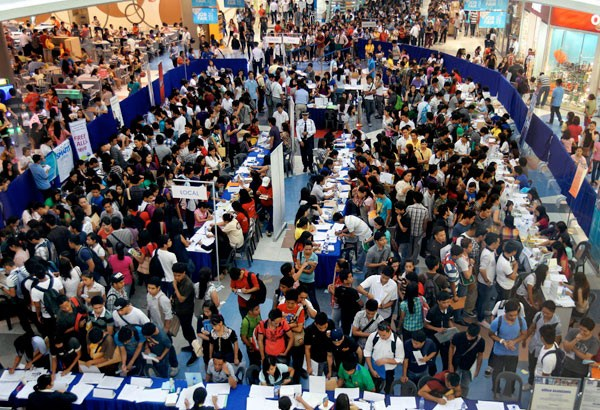 Image Souce
If you are a jobless person labor day can also be a good day to try your luck because nationwide the Department of Labor and Employment or DOLE are doing some job fairs too! You may want to check on this link for further
details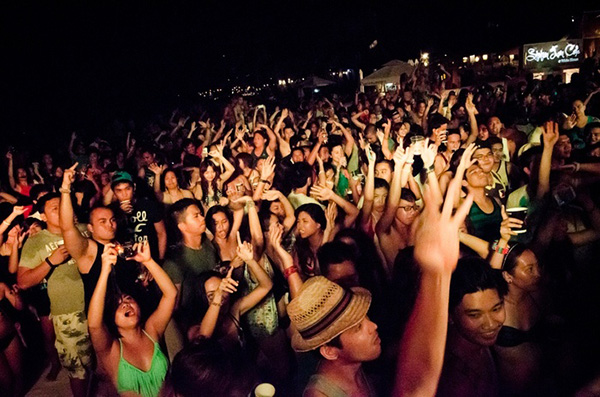 Image Souce
Sometimes when the 1st of May falls either Monday or Friday to take a breather in their busy life at work they do go on vacation and one of the places that they are visiting is no other than Boracay. A few years after it has been called LaBoracay (pronounced lay-bo-ra-kaɪ) too bad that the said island is closed for 6 months due to a massive restoration project that is needed to bring its former beauty.
Overall Labor day can be celebrated or not depending on you. What I am thankful for is because of the people that started the movement more than a hundred years ago we will not have the following privileges that we are getting. As for me, I will just celebrate this day sitting in front of my laptop drinking some coffee and read some stories here in steemit.