A Gathering Of Local Artist | PINTALCOY : PAINT ALCOY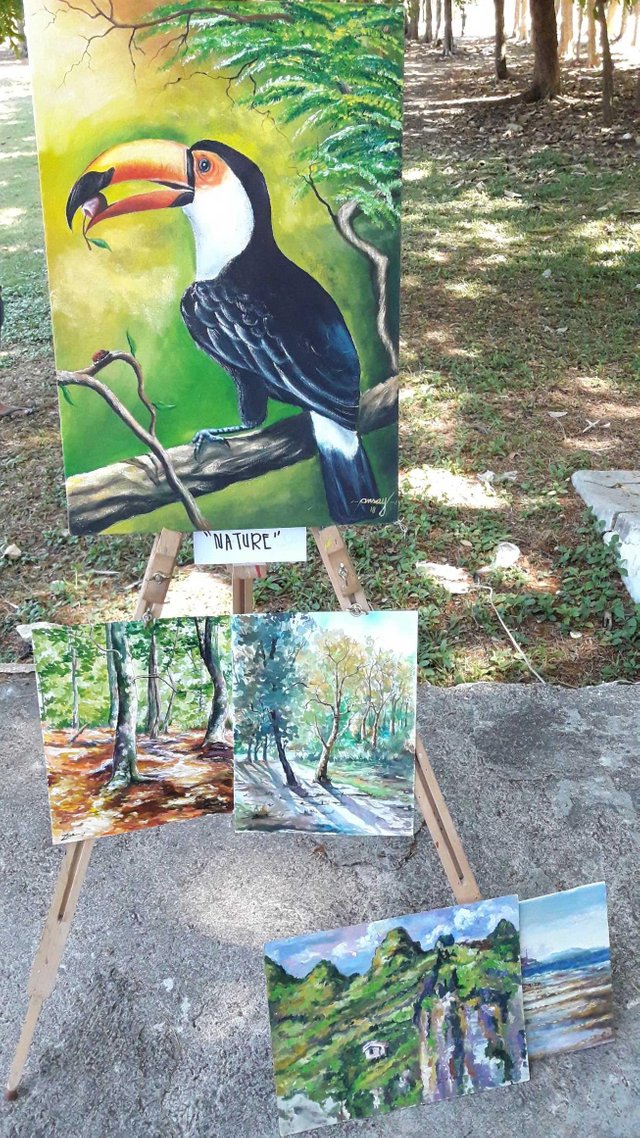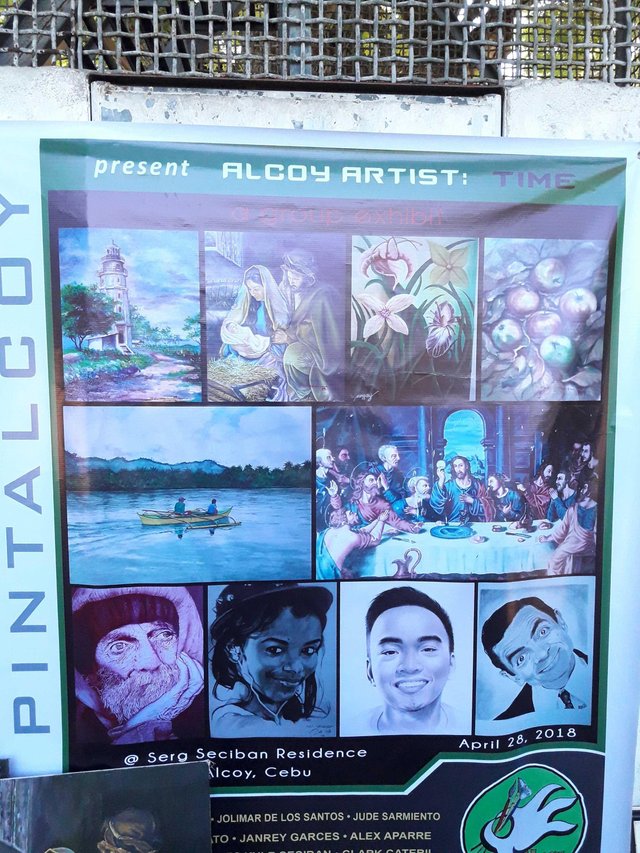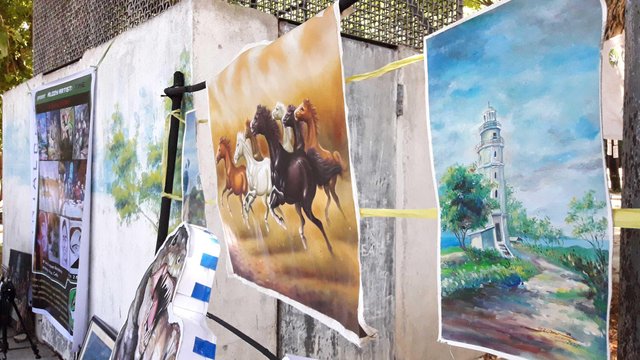 Hello there steemit friends, just wanna share the works of local artist here in alcoy. PINTALCOY as they call their exhibit, quoted from Visayan word "Pintal" which means paint plus the towns name Alcoy. It's a gathering of artist whose residing in the said town and exhibit their works to the public.
Aside from their art exhibit, artist also caters on the spot portrait sketching using charcoal pencil to random individual who attends to the exhibit. The artists were only given 30 minutes to draw the portrait sketch in different angles they do prefer.
Here are some of their on the spot portrait sketching.
Some of the artist accept art request using different coloring materials like oil based, acrylic and charcoal painting, and these are some of their works.
Acrylic Paint
I ask some of the artist on which coloring materials are least easy to use, and Sir Sergio Seciban told me that they likely to prefer Acrylic because the paint is easy to dry especially if you use canvass. Here are some paintings that used Acrylic paint.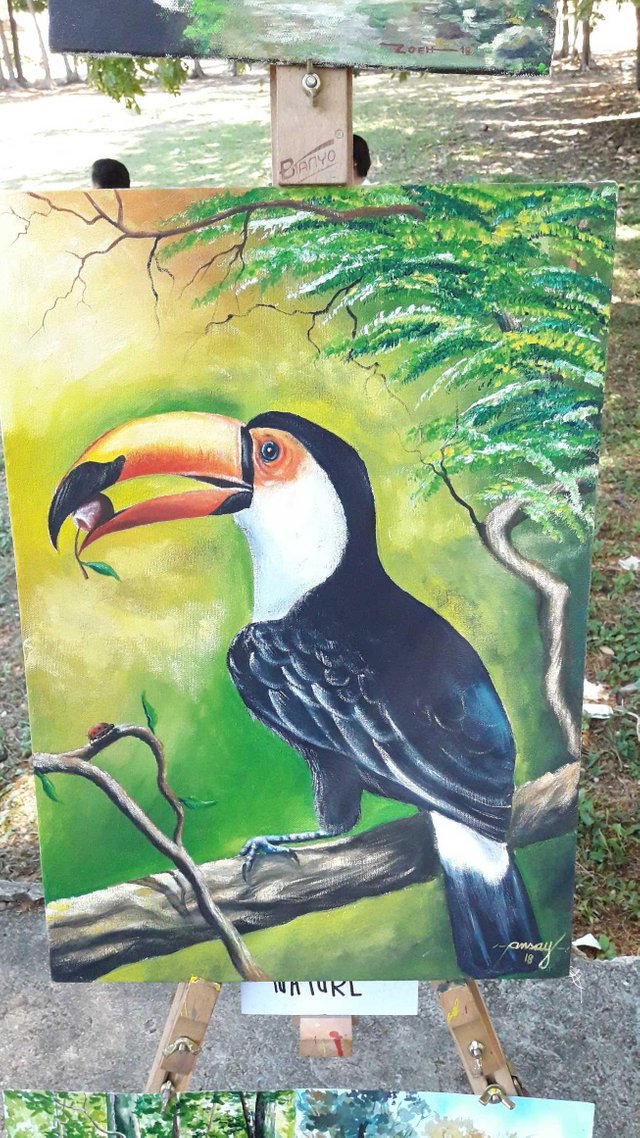 In fact there is one individual who querried the price of this painting which was made in acrylic paint, and was priced by the artist for three thousand Php.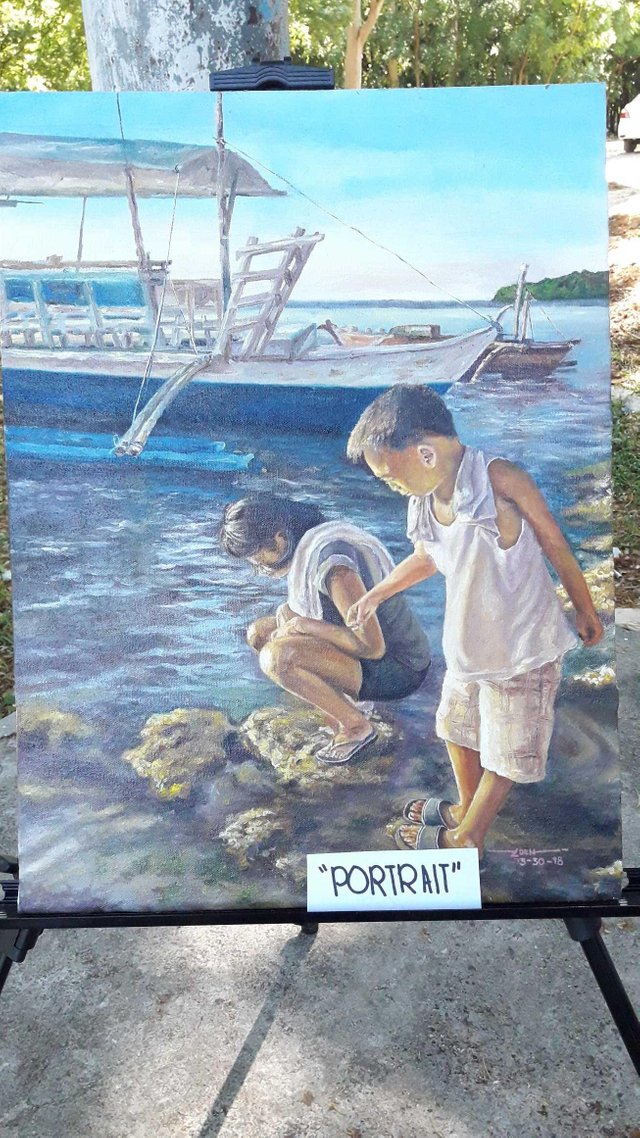 Portrait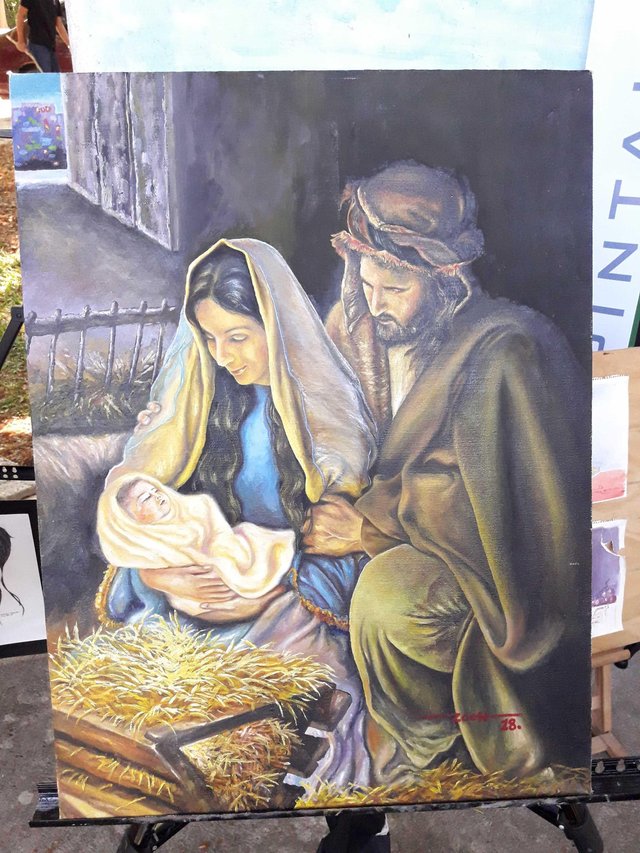 The Birth Of Saviour
Oil Based Paint
According to some artist the hardest coloring materials used in painting was the oil based paint, for it takes time for ink to get fully dry, it even takes a week sometimes. Here are some paintings that used oil based.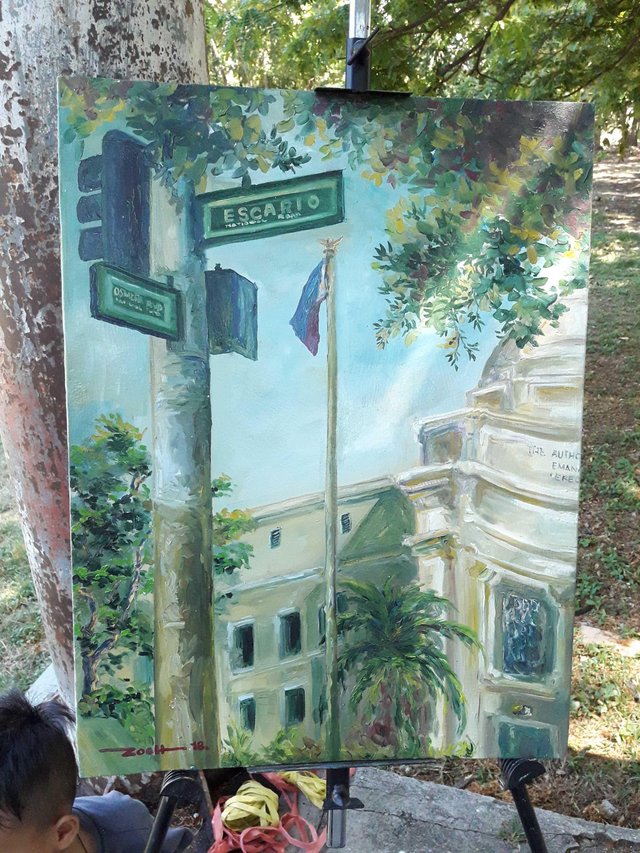 Escario In front of Capitol Building of Cebu Province.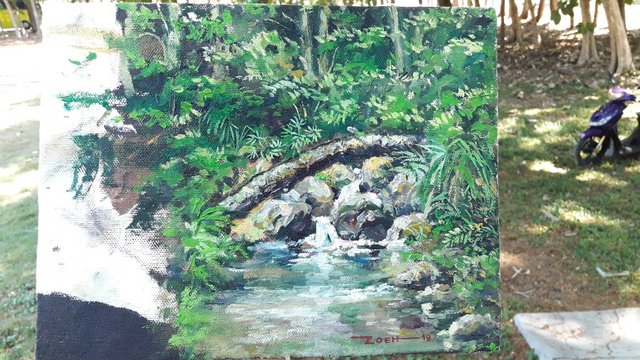 Nature
Charcoal
The must have tool for every artist the Charcoal, I'm not an artist though but I do know the basic tools in making art. It's no ordinary tool because you got to have an artistic perception in every art you make for there is no colors that that make your work looks attractive, but with great imagination you could make a great masterpiece. Like these art that used Charcoal alone.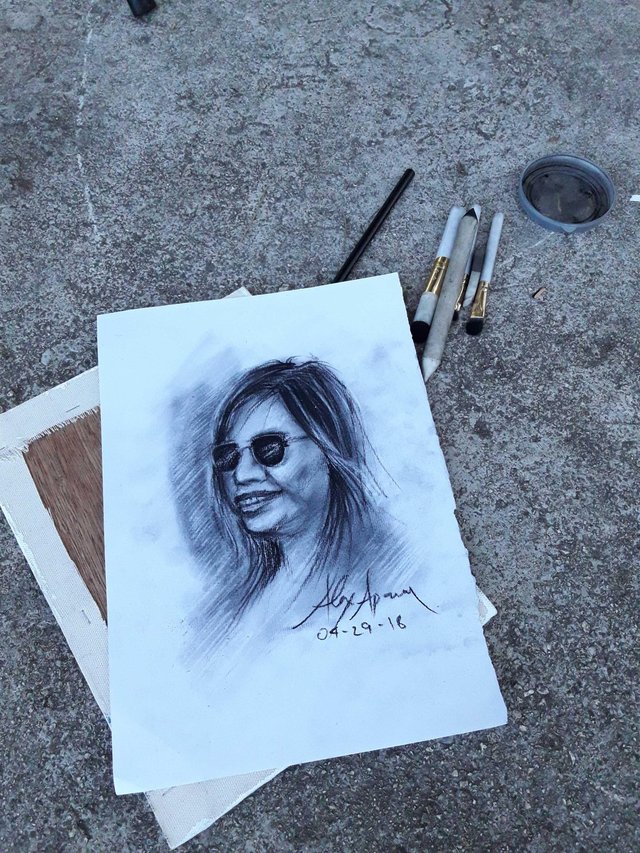 Finished product of, On-The-Spot Portrait Sketching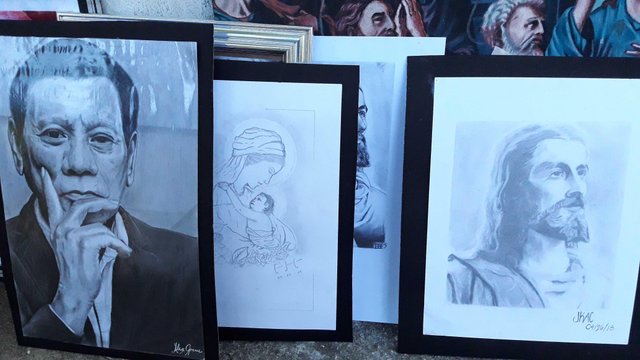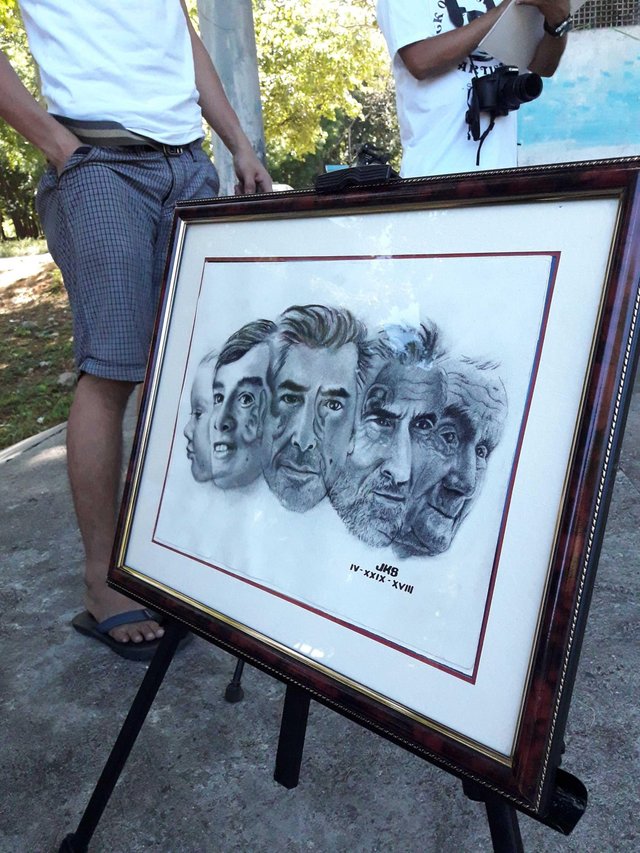 Timeline
Looks great right?
---
Upvote | Resteem | Comment