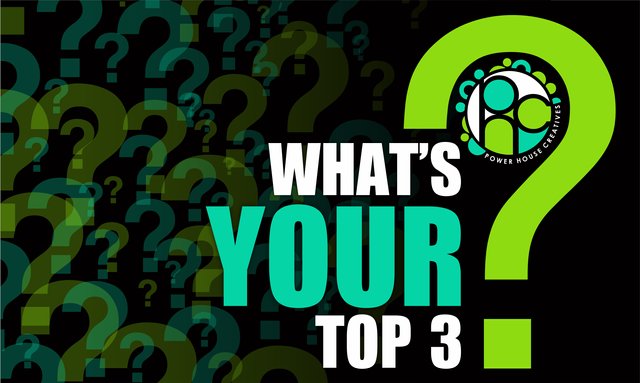 This is my entry into this month's PHC Top 3 contest.
This months topic is Extraterrestrial Movies
My Nominations are:
Nomination Number One
The Bamboo Saucer (1968)
My Reasons for the Nomination
I found this on a TV late movie one night after I'd been partying and had taken something that warps and enhances everything… a lot. I watched the whole movie, (was glued to the TV actually), and it really made an impression on me about how cool it would be to find a spaceship that Aliens brought here, (but then died), and then getting inside it and trying to figure out how to fly it around. (Especially if you had taken something earlier.)
I think it was the first time it occurred to me how completely different an alien spaceship's controls would be and whether there would be buttons to push or knobs to turn, or if their controls would be unrecognizable as controls to us. This movie, with the aid of something I consumed, made for a memory I will never forget. The extraterrestrial character and star of the movie is the flying saucer, since the Aliens aboard it had all died.
The link is for the complete movie on Youtube for free, if you're interested in trying to figure out why I liked it that night.
Nomination Number Two
The Day the Earth Stood Still (1951)
My Reasons for the Nomination
This was the first science fiction movie I saw as a very young kid. From watching it that time, somehow it ended up getting etched in my memory as being significant, I guess, along with all the other significant things that were worthy of memory etching status. Of course, I was so young when I saw it, that a lot of what I recall from watching was that Michael Rennie was from outer space, and that he had a robot with him that was very powerful.
I don't think I even knew what "outer space" or a "planet" was at that age, so I wasn't shocked about that, but the robot was the main attraction for me anyway. I was really into robots. I found out later in life that this is/was a very good movie. I think they made a new one, but this is the original. Michael Rennie and Patricia Neal were big stars, so it wasn't a cheaply made BS sci-fi movie.
What Klaatu, (Rennie's character), tells the earthlings, is that if they don't stop having wars, the robot will wipe planet earth out because war-mongering earth people will be a threat to the all the totally peaceful others in the universe. So I guess the "moral" to the story is that someday, (hopefully), all the greedy people will stop wanting to get more of what other people have, all the murderers will stop murdering, cold turkey, all of those who are power hungry will give up on the idea of controlling people and become nice all of a sudden, and then Klaatu and his robot won't destroy us.
No darn it, I made a mistake. All of the nasty things that the fine people mentioned above can't stop themselves from pursuing, can continue as usual. It's just WARS that Klaatu and the other space-peaceniks are miffed about, and certainly, we all know that individuals who simply exhibit traits of greed, lack of ethics and a thirst for power have nothing to do with why there are wars.
Nomination Number Three
2001: A Space Odyssey (1968)
My Reasons for the Nomination
I've always thought of this movie as the king of movies about space/science fiction, and one which had me confused for years. So, in the movie it's revealed that there is intelligent life out there elsewhere than just on earth, but it's up to the viewer to come to the conclusion of whether it's Aliens, a god or whatever else that's helped us evolve from the ape man to the awesome, extremely highly intelligent beings we have obviously become.
The first time I saw the movie was several years after it was first shown. I was pretty impressed with all the effects but I had no clue what the story was revealing as it went on. I had seen A Clockwork Orange before seeing 2001: A Space Odyssey, and there are similarities in the way the two movies made me feel. I guess the cool thing about it is that 2001: A Space Odyssey came from what was originally a short story.

Curation Trail
We have a curation trail for @phctop3, which you can follow here to continue to add to the prize pool and the growth of the competition. Don't forget to log into steemconnect.