My Nominations for the PHC Top 3 Monthly Contest - Kids TV Shows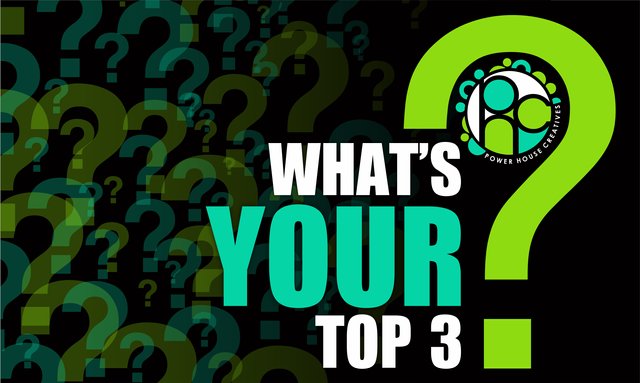 This is my entry into this month's PHC Top 3 contest.
This months topic is Kids TV Shows
| | | |
| --- | --- | --- |
| No | Nomination | My Reasons for the Nomination |
| 1 | | Diff'rent Strokes was one of the first American TV shows that captured the imagination of a young UK audience. Gary Coleman's catchphrase "What you talkin bout Willis?" was iconic and used around the playground at school |
| 2 | | Definitely one of my earlier childhood memories. I loved Posie and Pootle, they were so cute. I remember my mum cutting out two rings of cardboard and giving me a ball of cream coloured wool, so I could attempt to make my very own Pootle. But I couldn't get the nose right :( Which was actually quite important because without it Pootle is just a small pom pom! 😂 |
| 3 | | This is my early teens. I was consumed with favourite bands and music and pop videos. It was popular to listen to the top 40 music charts on a sunday. Recording your favourites on cassette tape. Then VHS video cassette was invented and with the rise of MTV and pop videos. Smash Hits and Look In magazines to get the latest posters. Any photos or videos you could get hold of. Catching your favourite bands on TV became the priority. Saturday Superstore gave you access to all of these things. Phone ins, live performances and general interaction with your idols. I personally sat there stopping and starting the record button to get exactly the footage I wanted but also because it was too expensive to record the lot. |
Diff'rent Strokes Intro
Diff'rent Strokes - Gary Coleman "What you talkin bout Willis?"
The Flumps intro
Saturday Superstore Intro
Saturday Superstore A-Ha
Those are my nominations. I hope you enjoyed then.

Curation Trail
We have a curation trail for @phctop3, which you can follow here to continue to add to the prize pool and the growth of the competition. Don't forget to log into steemconnect.