The View Of the sky just about dark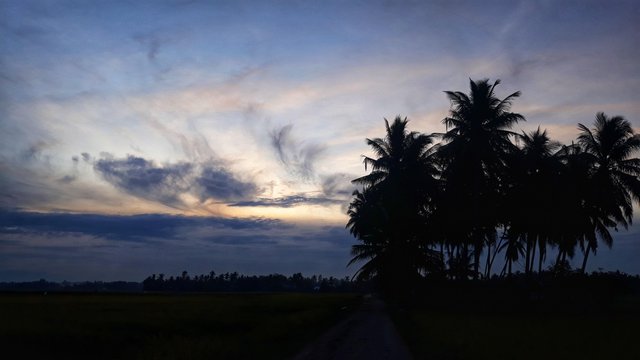 ---
I took this photo yesterday when i was on my way home from cot bada. It about 6.20 when i took the photo. Right in the middle of rice field i stopped my vehicle and i took my phone to shot.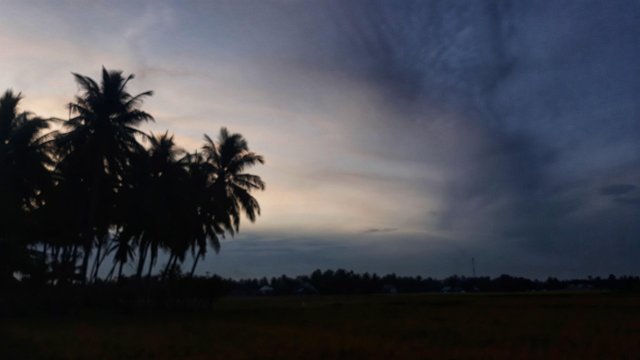 ---
Right now is harvest time in my place, as usual i come and go through the rice field area because i am a paddy buy and sell.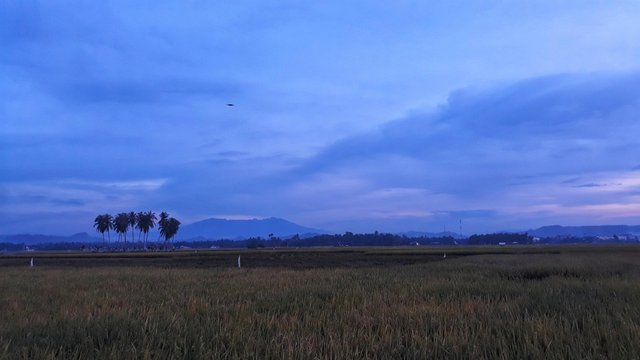 ---
It's been long time time i don't post about photography. So when i see the beautiful view of the sky, i photograph it to share here with steem community.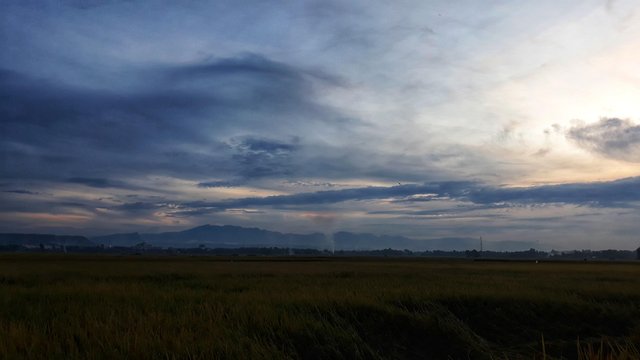 ---
I am not a profesional photographer but i just love photography. So when i see something looks good i will shot it and share here with you. Hopefully some of you love my photos. Thank you for visiting and reading my post. Have a nice day.