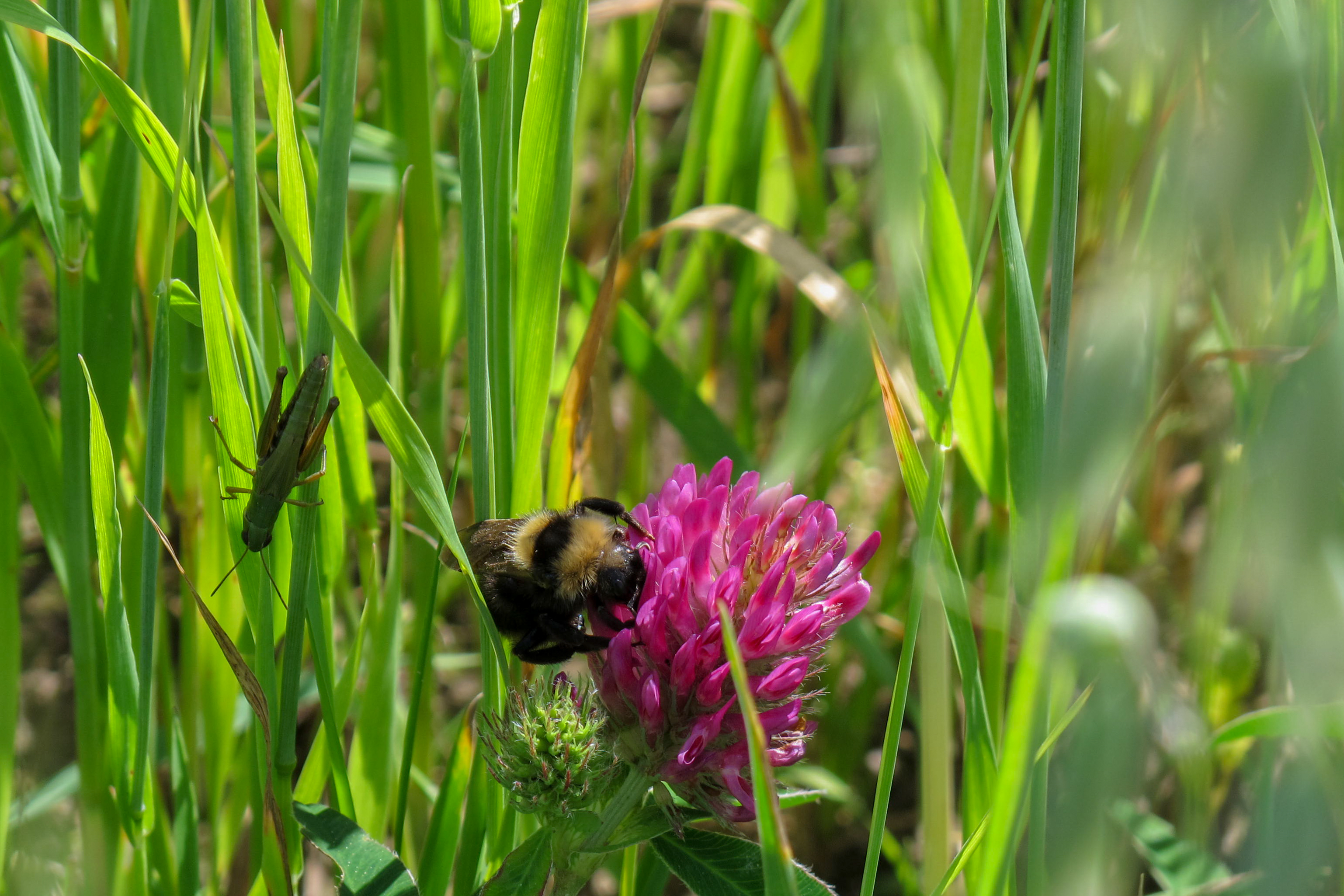 When I was on wander on the meadow last summer I spotted bumblebee and I followed it.
Insect sat on a flower near grasshopper. It was the right place and time to take that picture.
That meadow is located near town called Mikołajki on warmia and mazury district on Northeast of Poland.
Nearby there ara many lakes to sailing or fishing.
Będąc na przechadzce na łące niedaleko Mikołajek zauważyłem trzmiela. Podążałem za nim wzrokiem i spostrzegłem że siadł na kwiecie zaraz obok konika polnego. Byłem we właściwym miejscu i czasie by zrobić to zdjęcie.