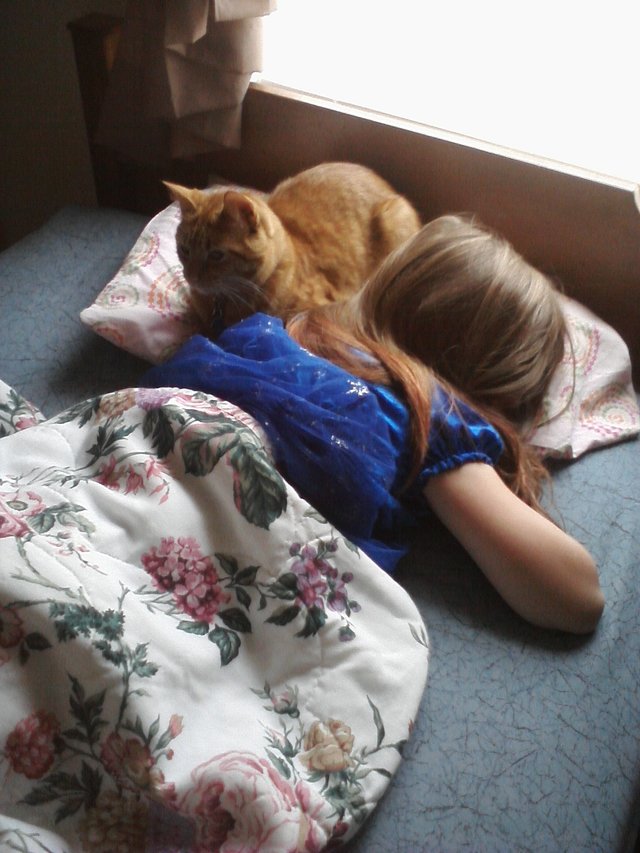 My daughter's cat suddenly came down sick. I know it's a trivial thing in this old world (it's not trivial to my daughter, Butterscotch is her best friend), but if you want to help us cover the vet bill, here's our GoFundMe.
Thank you.
Added:
She went to the veterinarian today. A physical exam didn't find any problems, other than her body temperature being low. But a blood test revealed she is dehydrated and her kidney function is not good. We've got her on medicine and I have to inject saline solution under her skin 3 times per day.
If you want more updates and pictures, follow the GoFundMe, even if you don't want to donate. I will keep updating her condition.