5 ways a cat shows love to its owner. Does your cat do this?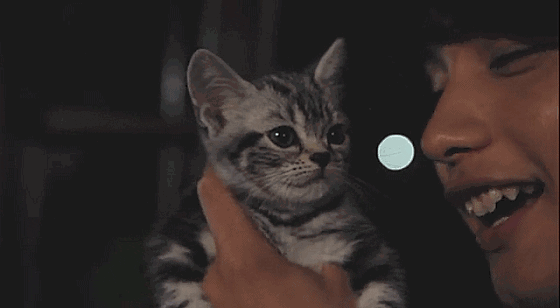 Some cat owners may observe their cat to be relatively solitary, and generally not feeling as 'close' to their pet. Cats and dogs are different. Cats are still affectionate and will show their love in more subtle ways. If you observe the following following cat behaviors, then congratulations, your cat already treat you as one of the family!
1) Sleeping next to you
Cats are extremely cautious animals. They won't stay around someone they don't trust, let alone sleep. When you're working away or watching tv, they may suddenly jump to your side without warning. This action is often followed by a light snooze with no further interaction. When you're sleeping at night, a furry bundle might suddenly appear. Your cat is expressing their protective nature and wants to keep your away from danger, it's nice to have a personal furry guard, right?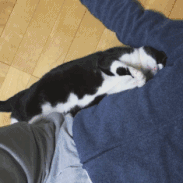 2) Rubbing and Bunting
Your cat may rub against a wall or certain objects more often, hey don't usually rub and bunt their head on humans. If your cat brings its forehead or cheek close to you, it's most likely wanting to share its scent. This is the most intimate form of socializing, and a sign that your cat really treats you as one of its own. Signs of affection will be followed with a constant desire to stay in proximity of its owner. When a cat is lonely, it may even ask for cuddle from you.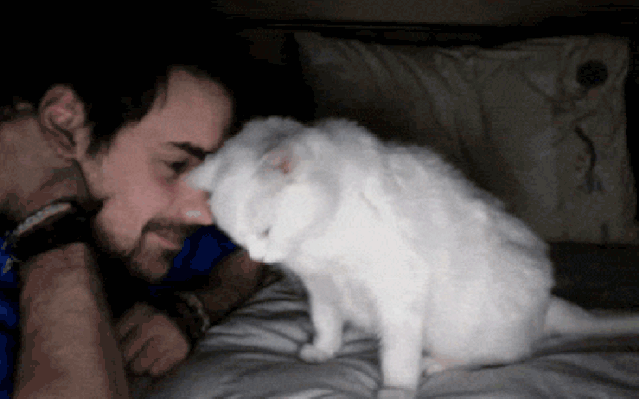 3) Giving Gifts
Cats rarely give gifts to people. If you wake up one morning and find new and strange creatures around you, such as: mice, cockroaches ... there is no cause for alarm and no need to reprimand your cat. In its eyes, these are their most precious and cherished toys. It has shared these sources of delight out of lovv. Cats will try their best to prepare various beautiful gifts for you, another sign that you're one of the cat family. This is level of cat loving is truly heartwarming!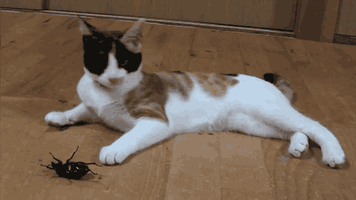 4) Giving you a massage
When a kitten drinks milk, it presses at its mother with its paws to help secrete milk. If your cat decides to walk all over your one day, it may be a sign that your cat regards you in a similar manner to their maternal mother, they feel safe. If your cat gives you massages, congratulations, he may think you are its mother.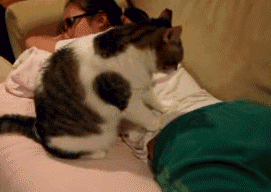 5) Showing of belly
The stomachs of animals are very fragile, and the same is true for cats. Animals that are close to their owner will not expose their underside. If a cat rolls in front of you and exposes its belly, allowing you touch it anywhere, they are in state of contentment and trust. Exposing its most vulnerable area is a way of conveying that it really treats you as a master. Cats will not do this around strangers. Trying to touch the belly of an unfamiliar cat may result in sudden aggression!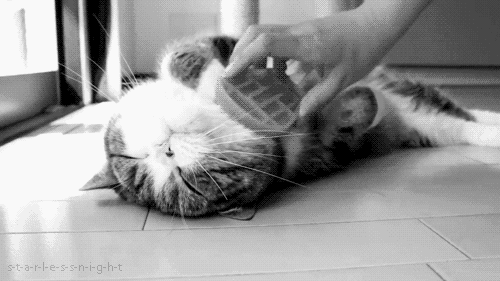 We hope your cat starts to show signs of love, building a relationship of trust takes time and effort. Want to learn more about cat weird behavior? Read learn how to understand cat's weird behavior here. For more blog about pets, check out our Know Your Pet channel here.
---
Follow us for more pet blogs, news and discounts!
Visit - https://aipaws.com

Follow us - @aipaws
Twitter - https://twitter.com/aipaws
Instagram - https://www.instagram.com/aipaws/
Youtube - https://www.youtube.com/channel/UCMwuUpYZvAqAihMTrDkNY2A/
Facebook - https://www.facebook.com/aipaws
Pinterest - https://www.pinterest.co.uk/aipawsofficial/