She could tell I was getting ready to leave and made her opinion of it known.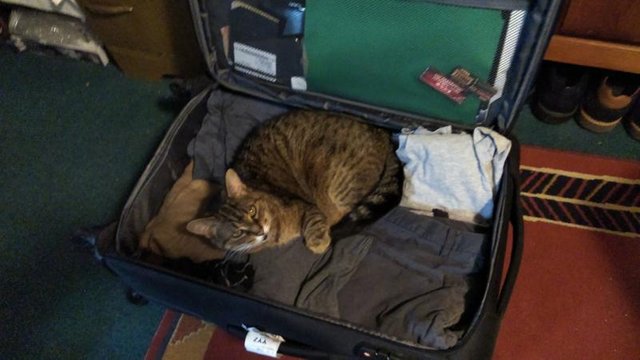 She is actually 20 years old but quite energetic still even though she has lost her hearing. She meows a lot and really loud where ever she goes. Due to her hard of hearing it is really easy to sneak up on her.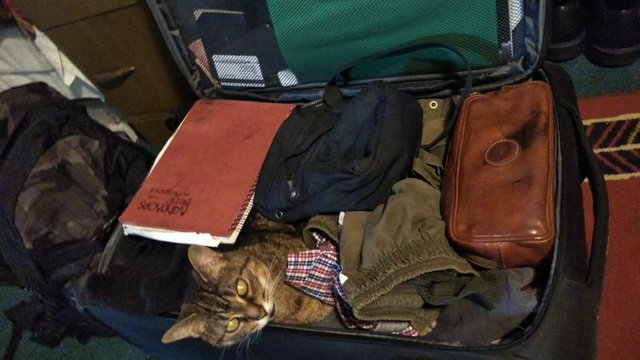 Even as I was packing my luggage and putting more things in it she still refused to leave the spot. I wish I could have brought her to China with me, she is one of the cuddliest cats I have ever met. My sisters must have trained her well. They have had Dot and her now deceased sister Dash, yes Dot and Dash, since they were toddlers. Now my sisters have grown up and gone university and moved away. Dot must be lonely now.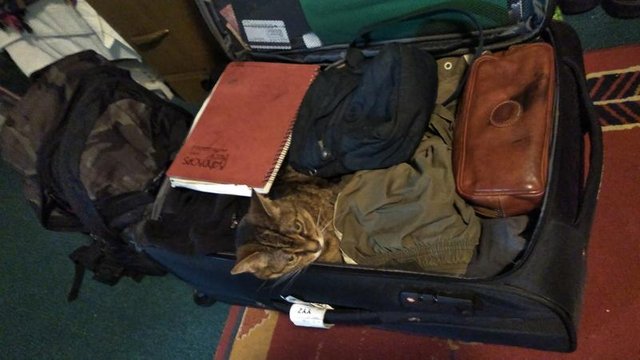 (She's like "Go ahead, take me with you, I know you want to.")
That's my Pet Photography for the day.