This is one of the biggest cats I have ever met in my life and I have fondled some pretty big cats.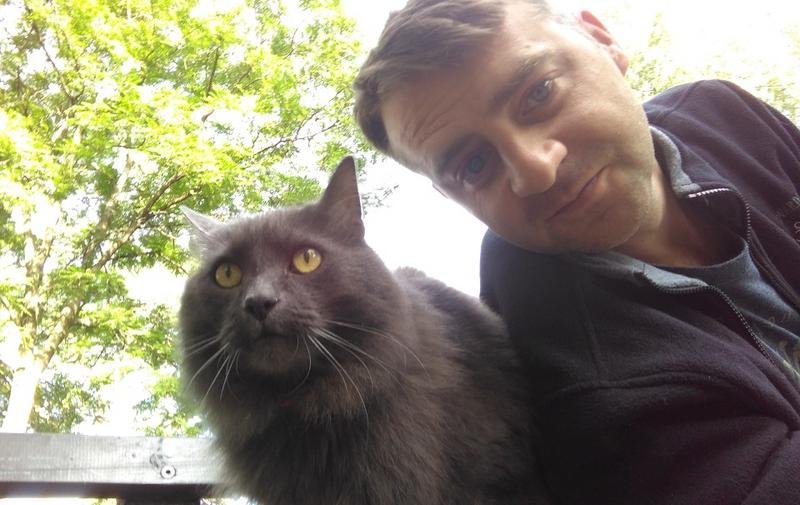 In the circle park near my family's house is a bench. It's a quiet bench with with a couple big trees, bushes and some flowers. I sometimes find my self sitting here in the morning or at odd times during the day. One morning I met this cat, his name is Simon and I know his phone and address, it's on his collar.
Simon just sauntered over like the king of the park. From a distance in the morning sun I thought at first it was a raccoon because there are many in this area. As I took out my phone to get a few photos it became evident this was a monster of cat. Just huge, I'm sure raccoons are smaller.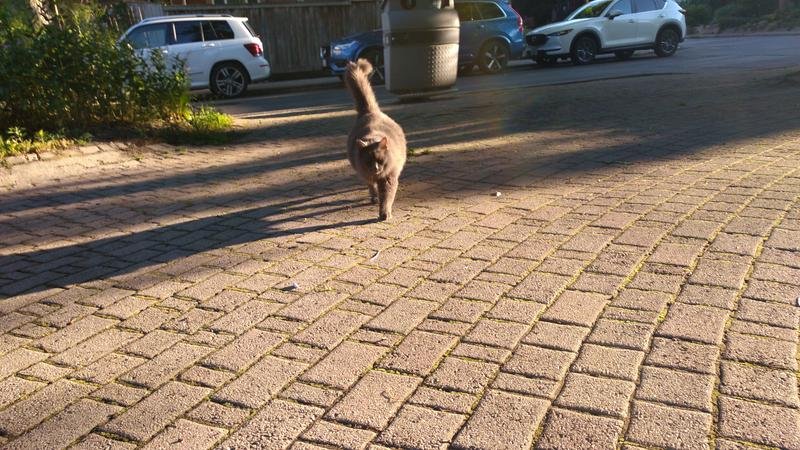 ➕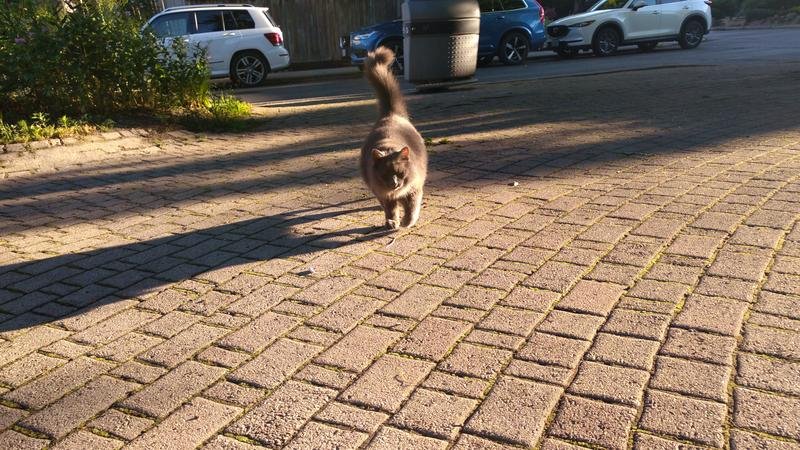 ➕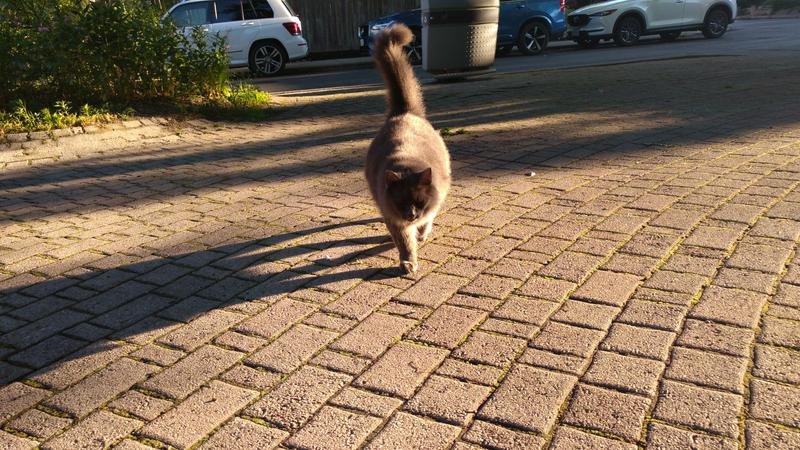 ➕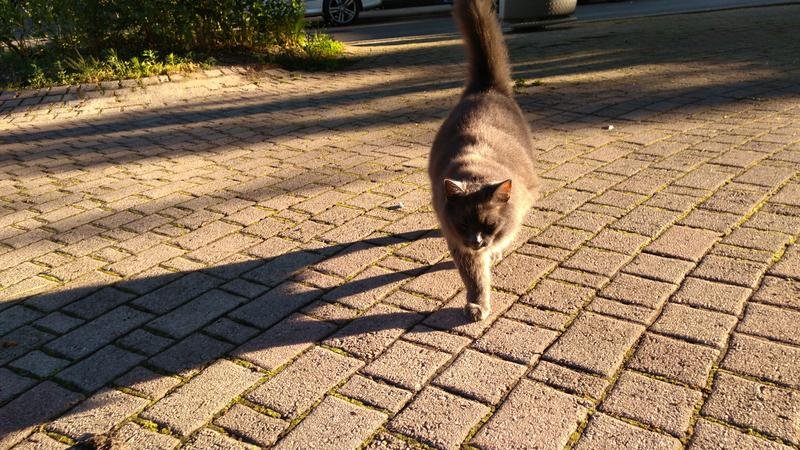 ➕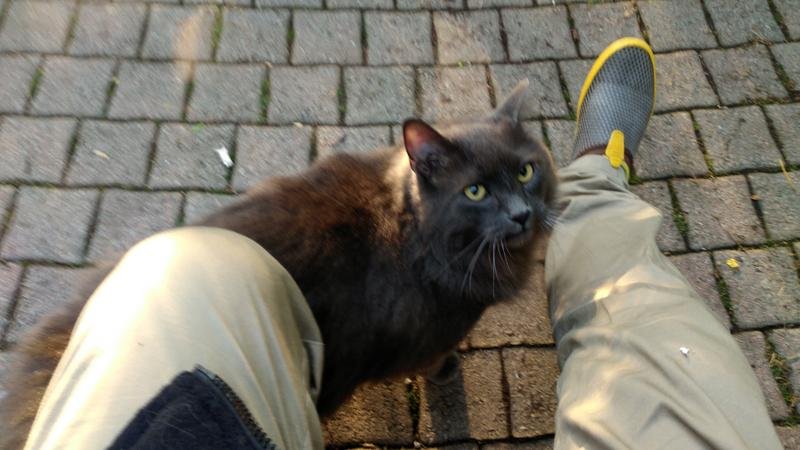 He is just fearless and super affectionate. You can tell he comes from a good home and trusts people. Or maybe he was just looking for snack. His fur was soft and shiny even though he enjoyed rolling around on the dusty ground at my feet begging for attention.
I will pet cats I meet outside but I won't pick them up. I only pick up pets of owners I know just a safety thing and a way to give the animal some respect. Luckily Simon jumped up on the bench beside me. This guy takes up more space than I do and has the uncanny ability to make himself at home in just mere seconds. A true talent for any wanderer.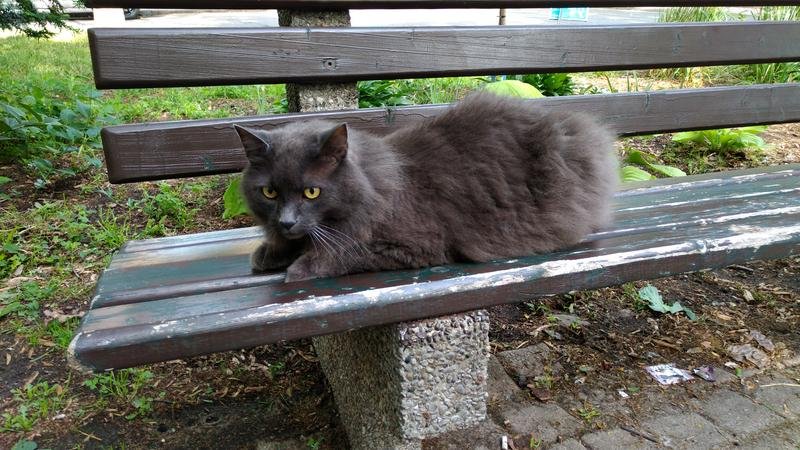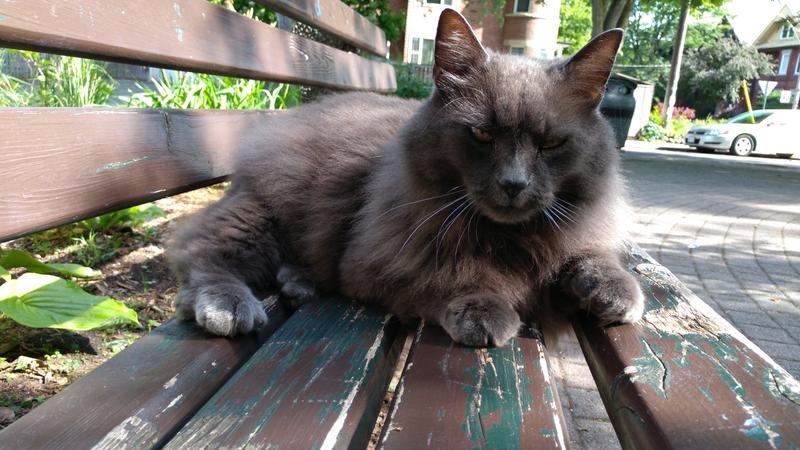 And that's my PetPhotgraphy post. Hope you enjoyed. Any Simon's in your neighbourhood?