@sardart has started a new category called Petals! And today's theme is YellowFlowerDay. Since it has turned into a wintry storm day here in NJ and of course, nothing has sprung up yet (unless you've cut some YELLOW forsythia branches and brought them inside! hmmm...note to self...), so I have scoured some photos from years past. Admittedly the petals in this photo are not yellow...details details
Anyhoo, here is a photo (before I had knowledge about how to do the close-up magnifying shots) of one of the peonies from my garden called "Krinkle White".
The first year these bloomed in my garden, my husband looked out the window and said
"Honey! There are fried eggs in your garden!"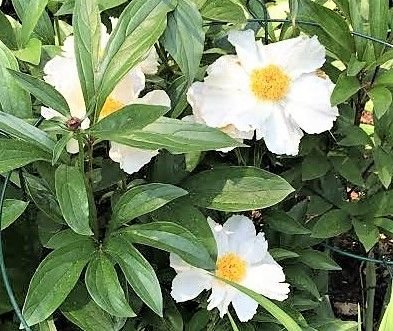 Happy gardening everyone!