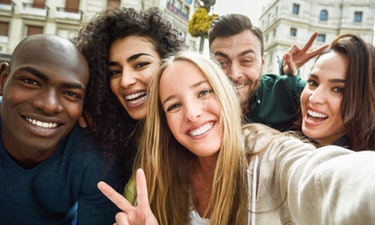 Excellent tool for Career Planning and Self Development. Also use in Selection and Team Building. Good for conflict management, too.
I am myself an INTJ, with extraordinary N and a hard core Powerful T
By nature I used to be INTP, but 10 years in management training brought out the J Dimension which got stronger after my 40's.
The most popular personality type, according to statistics is ISFJ — 13.8 percent of the tested population falls under the introverted, sensing, feeling, and function classification.
And while that might very simply mean that this personality type is more common with in the tested population, it's also important to understand that people with these personality traits might also be able to better define themselves with a test like this.
Their ability to sense and feel and function might make their negotiation with the questions more clear cut, whereas other personality types might have a harder time making distinctive choices regarding their perception of themselves.
https://www.bustle.com/p/whats-the-most-common-myers-briggs-type-a-significant-amount-of-people-test-as-this-8406913
Image source by https://www.bustle.com