We Turned Around for This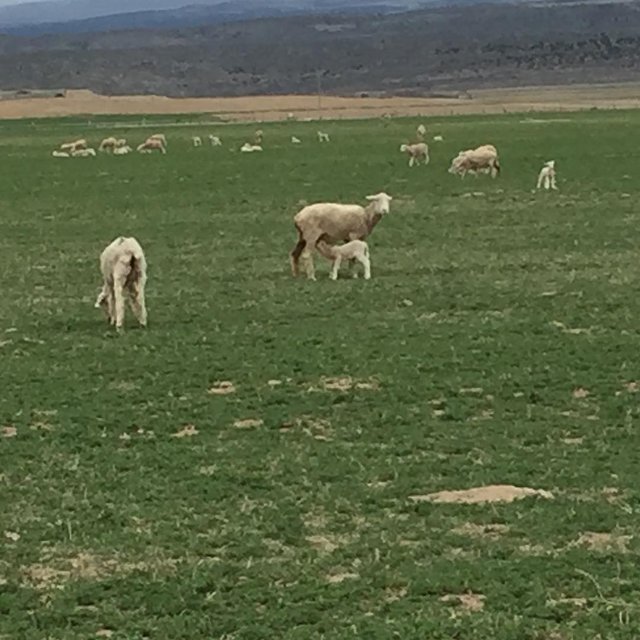 Video - Click on the Image to Play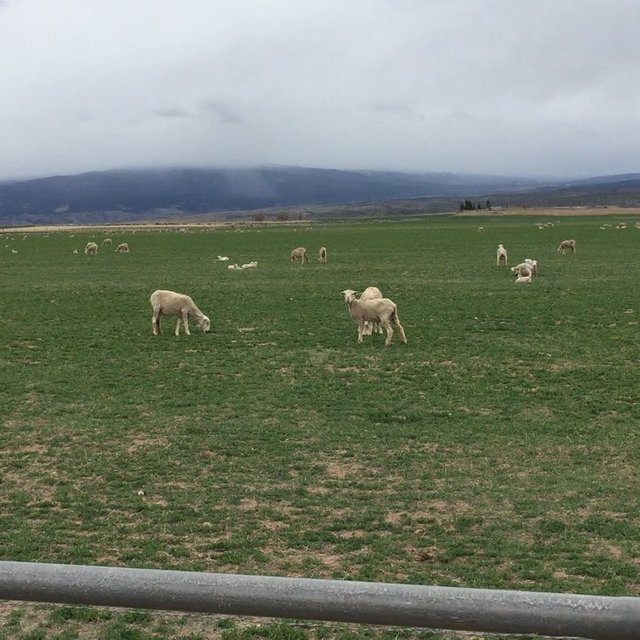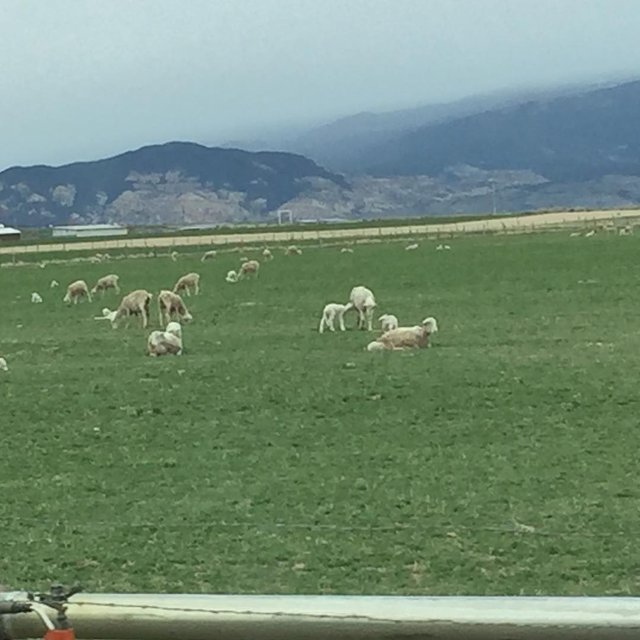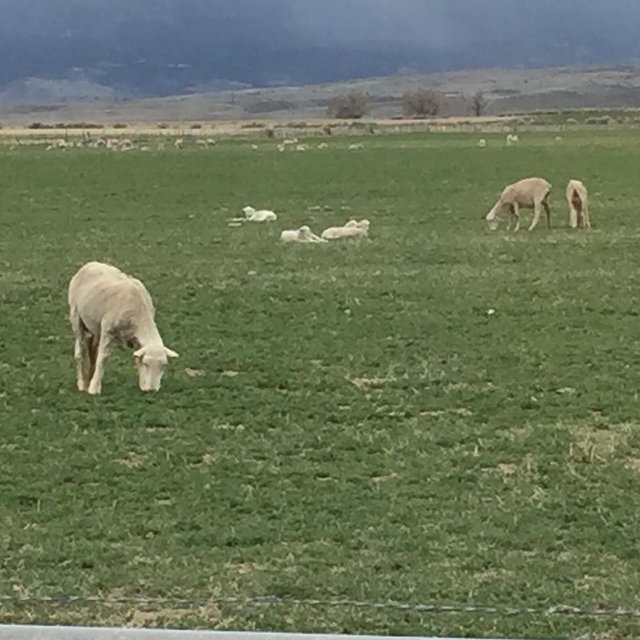 Sometimes, my husband is one of those drivers that forget that cars have brakes as well as a gas pedal.
On this trip, at least I got him to slow down a bit that we can see more of the country sight. And, truth be told, the windiness and steep drops on the side of the road did help to slow him down voluntarily.
But things like me pointing out a Museum, a Historic Marker, or anything like that don't seem to register stop in his mind (they do in mine. If you ever want to road trip with me, be prepared for frequent stops!) But this sight, this field of sheep and lamb as far as the eye can see, made him not only be willing to stop - he even turned the car around and drove back without me even asking!
The only problem was that one of them - it must have been the watch out- saw me climb out, camera in hand, and started baa, baaing - telling everyone to move away from the camera 😄
Still got a little bit to show you.
#permaculture #farming #share2steem #steemblopomo #animals #sheep #travel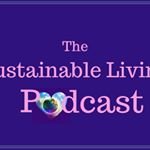 sustainablelivingpodcast
Find us here:
Website: http://www.sustainablelivingpodcast.com/
Patreon: https://www.patreon.com/user?u=2723500
Facebook: https://www.facebook.com/sustainablelivingpodcast/
Instagram: https://www.instagram.com/sustainablelivingpodcast/
Twitter: https://twitter.com/MarianneEWest
YouTube: https://www.youtube.com/channel/UCA73SuaMBnBIaB5OdiL_y6Q
Posted from Instagram via Share2Steem
Join me and post from

to earn Steem. My referral link to join.