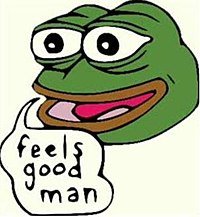 Image Source
The application of the revolutionary blockchain technology to financial systems, storage systems and P2P authentication system has become the order of the day but contrary to this, the application of this technology for pleasure and leisurely purposes is not what we see everyday.
The blockchain based virtual game, Cryptokitties became one of the first blockchain deployment trial to achieve this feat. The trial was indeed a very successful one as cryptokitties gained solid popularity in December, 2017 - the year of its release. To further emphasize how successful this blockchain based virtual game was, the Ethereum blockchain was choked as transactions reached an all-time high immediately after the release of the game. Also, as of that december, Genesis, the first and highest selling cat, was sold for 246.9255 ETH ~ $117,712 USD on that day.
Cryptokitties have clearly shown from it's very first attempt that leisure and recreational market has its arms wide open, waiting to embrace the blockchain technology. Well, the market won't wait for long as Cryptopepeshops out and gives it a big Hrog.
---
---
Introducing Cryptopepes.
If you may, you could also say Cryptofrogs, as the name pepe was derived from the popular internet meme, Pepe the Frog.
The meme was extracted from Matt Furie's comic called the boys club, created in 2005. It's popularity emanated from platforms such as Myspace, Gaia online and 4chan and now it's one of the most popular memes used on Tumblr and 4chan and the most retweeted meme on twitter.
As it grew in popularity, it also grew in the number of variations it had. Furie's pepe was originally a black and white line drawing, but now he's a green anthropomorphic frog with a humanoid body who has been designed to make many facial expressions needed for almost every situation, ranging from sad frog, smug frug, angry pepe etcetera.
The pepe meme has been long drawn into crypto-communities, especially the frogs which displays traders greed or frustration when the markets go bullish or bearish respectively.
You may have thought; Cryptopepes game built around these frogs based on the blockchain technology, yea you're in fact correct. It has brought a means relaxation to the blockchain tech once again.
---
---
What is Cryptopepes?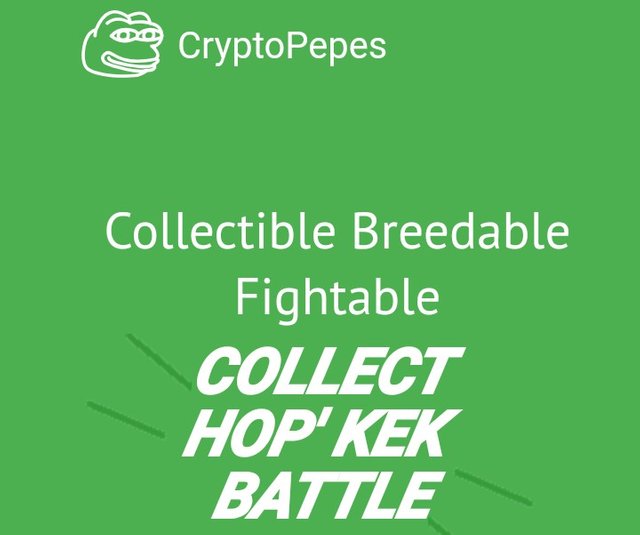 Cryptopepes is an Ethereum based virtual game, where users/gamers can own fully (100%) their own unique characteristic pepe and use it for whatever they please including Fighting, Breeding and trading. In addition, gamers have the choice to mine PEP tokens and Gen 0 cryptopepes.
Features of Cryptopepes
Cryptopepes Collection
Cryptopepes are represented by non fungible tokens which makes every single Pepe unique, having different characteristics from all others. Gamers are guaranteed that they fully own a particular pepe in their Cryptopepes custom developed wallet.
Some Cryptopepes Collectibles;


---
Cryptopepes Hop' kek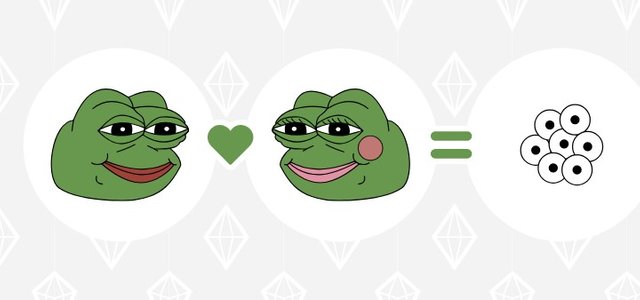 This is rated 18+, parental guidance is advised😂. Pepes can do what they do to make babies on this virtual platform. Pepes breeding allows the platform to create a vast world of pepes, all with unique attributes, from the first generation pepes. This is essential because more pepes will be created with even more rare attributes, inherited from their old folks. Pepes owners can literally, create new pepes from their existing ones, having strengths and weaknesses different from the parents.
---
Cryptopepes Battling.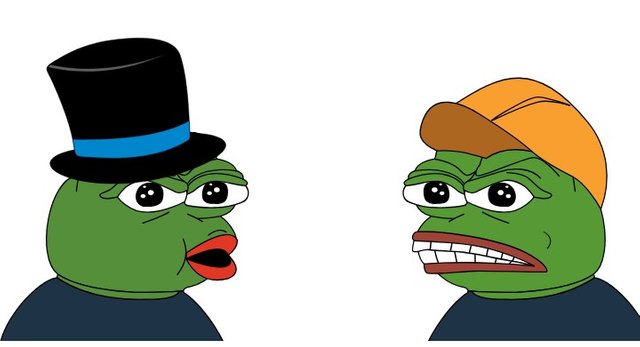 Battling other players makes the game even more pleasurable and interesting. This is because becoming a champion of pepes via your unique pepes with consequently raise its market value and attract other pepes to you who intend to breed with yours, to get some strength traits. Undoubtedly this earns some respect and tokens for you.
---
Mining.
Aside the other methods of earning PEP tokens such as trading and winning battles, PEP tokens and Gen 0 Cryptopepes can be earned by allowing your computer work for the network during the Cryptopepes Rat Race!
The rat race will run for only 3months, at the end of which 40 million PEP tokens would have been mined and 1000 Gen 0 pepe unlocked.
PS: During the Rat Race, about every 8 minutes, a miner receives 2500PEP tokens and a miner earns one Gen 0 pepe for every 16th successful block mined.
---
Cryptopepes looks Promising to the entire Blockosphere.
As of two weeks ago, a news reported that a research showed that only 1% of the world wqs already involved with cryptocurrencies and the blockchain technology. I opine that Cryptopepes is a very innovative way to turn up that percentage and facilitate mass adoption of the technology and below are some of the reasons why;
Pepe the frog is a very popular guy, and Cryptopepes can be likened to having him invite everyone to an open party. Because Cryptopepes is built around a popular internet meme which thousands of people already have a soft spot for, that "soft spotness" will be transferred to Cryptocurrencies and blockchain tech. It's called the law of soft-spotness transmissibility.😂🤣

Lowered barrier for kids and all individuals in general to come aboard the blockspace via gaming, as it eliminates any form of technicality associated with this space.

Celebrities like Nicki Minaj and Katy Perry have been reported to have once used the pepe the frog meme on social media, indicating there interest in pepe. Need I remind you that these persons are influencers? Any adoption from just one of them, which is highly likely based on the above, will immediately lead to an adoption of at least 100k more persons.
---
---
Conclusion.
Cryptopepes is quite similar to the popular and successful Cryptokitties, only that it has a higher community back up. Cryptopepes just primarily coordinates this community in pleasurable activities via unique pepe collections, pepe breeding, pepe battling etcetera. It's strategically positioned to surpass it's predecessor and bring mass adoption to Cryptocurrencies and the blockchain technology.
---
---
More Information & Resources.
ALL UNsourced Images are credited to Cryptopepes.io.