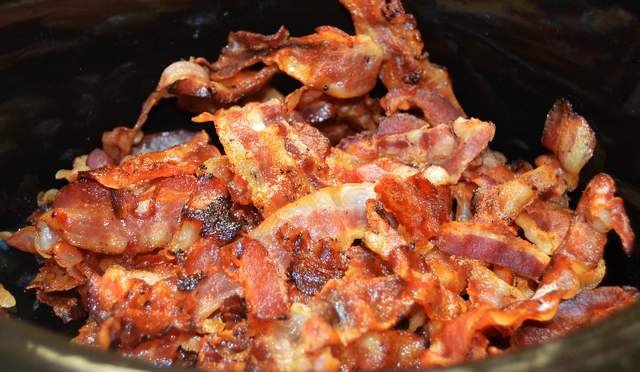 I'll take "Things I love to eat" for 500, Alex.
Ooh looks like we found our Daily Triple. I am going to go all in on this one.
So... the last video shared here is probably definitely NSFW but hey I put it way down at the bottom of the post and just don't click on it if you are at work and all that jazz. Also, probably not if your mom is in the room :) Although scratch that, if your mom loves the D you can go ahead and play it. I mean, you materialized in this world somehow so presumably moms has at least seen a penis once.
All glory and honor be to @nonameslefttouse's thingy
---
Bacon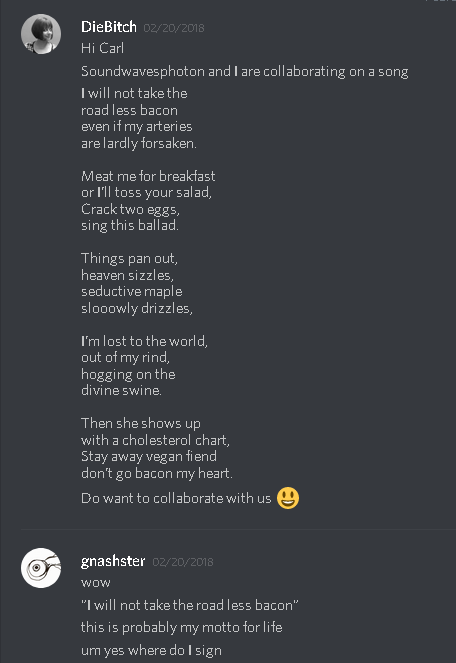 For my first prestidigitation I will pull some bacon out of my hat. This is a Steem collaboration with lyrics by the incomparable @diebitch (why you no post anymore :(
This is actually the second song created from the same lyrics; first out of the frying pan was this little number with music by @soundwavesphoton and my vocals (totally different song and melody).
These genius lyrics just stuck in my head and late one night after a bong hit or four I picked up my trusty acoustic guitar and set the lyrics to this beautiful bacon love song.
---
---
Ass
This catchy doowop number was my first collaboration with @diebitch, and also part of my Gnash Song Challenge. If you want to hear the 8 other Steem collaboration songs that emerged from that challenge you can do so here. Setting other people's lyrics to music is a lot of fun.
---
Cock
When I first heard about #showcase-sunday I knew I was going to have re-share this number with y'all eventually. Seriously this is one of my prouder moments, on blockchain or elsewhere. Really something to write home about. Maybe by the time I pass on to the great penis in the sky, YouTube will have figured out how to embed videos into tombstones and this can be my epitaph.
In keeping with today's theme, this is another Steem collaboration. This time I have to lay the credit, or blame as it were, on the proud erection of @amirtheawesome1 (why you no post anymore either :( Geez I guess I am almost the last dick standing. Lyrics by the awesome one.
---