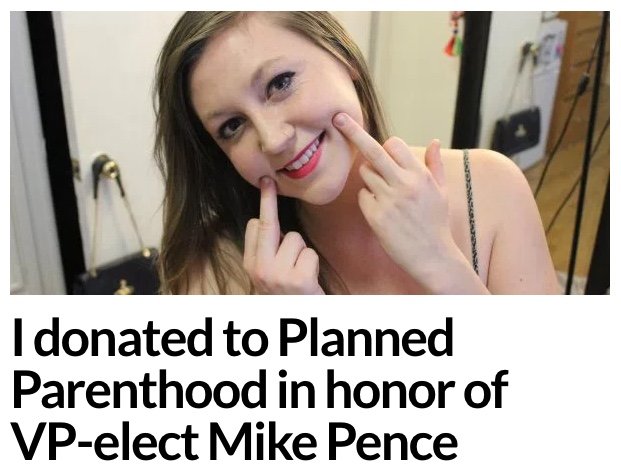 Huffington Post just wrote an article one hour ago, People Are Donating To Planned Parenthood In Mike Pence's Name and the movement only appears to be gaining more traction by the day. Many news agencies are covering the story today or from yesterday. So far 80,000 new donations to Planned Parenthood have rolled in.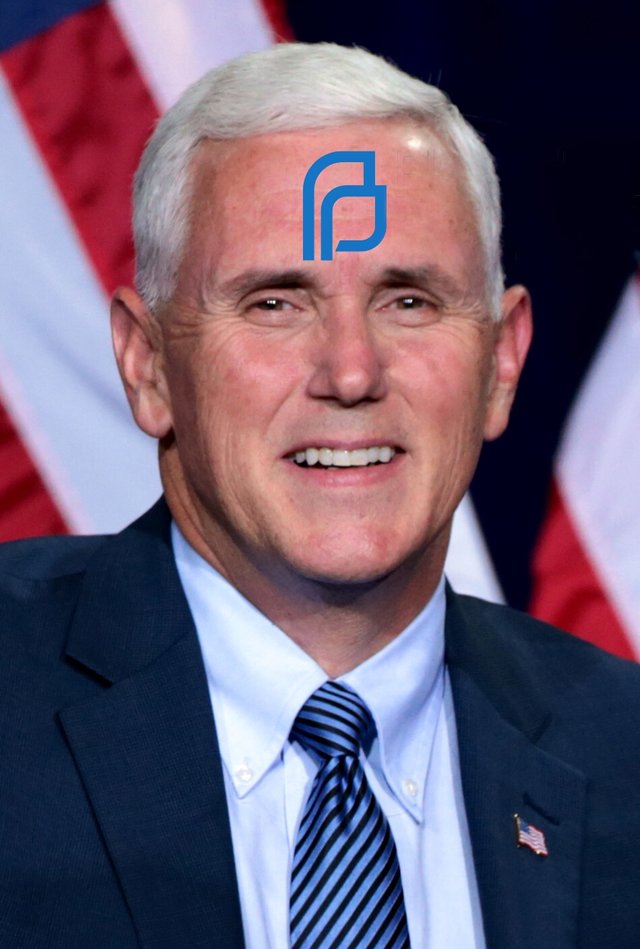 I started a Facebook page, Make A Donation To Planned Parenthood in Name of Mike Pence without realizing that others had already done the same thing everywhere, on Facebook, Twitter and Instagram. There is already another Facebook page with a similar name that was created in 2011. You see, that's how genius ideas work: everyone at the same time begins to act upon ideas that inspire them. Pence is such an inspiration to women, you see. (barf)
The trend appears to really taken off when Amy Schumer shared a photo from @amberrosetamblyn's Instagram feed which resulted in 117K likes.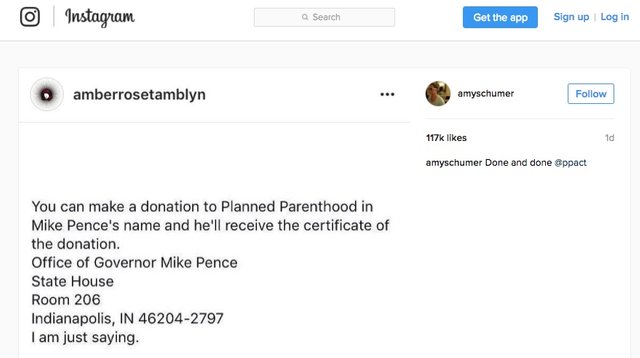 I still can't figure out who first came up with the idea. Maybe it's Amber. I came across that @amberrosetamblyn photo organically on Friday, Nov. 11 and after I shared it with some friends, it became apparent that I better make a Facebook page so more people could experience the sheer joy of this genius idea.
You know how it's hard to reach people organically with a Facebook page these days? Well, that doesn't apply to this one. As of writing, the post below has in three and a half days reached 16,302 people, been shared 188 times and liked 88 times. Here's the post: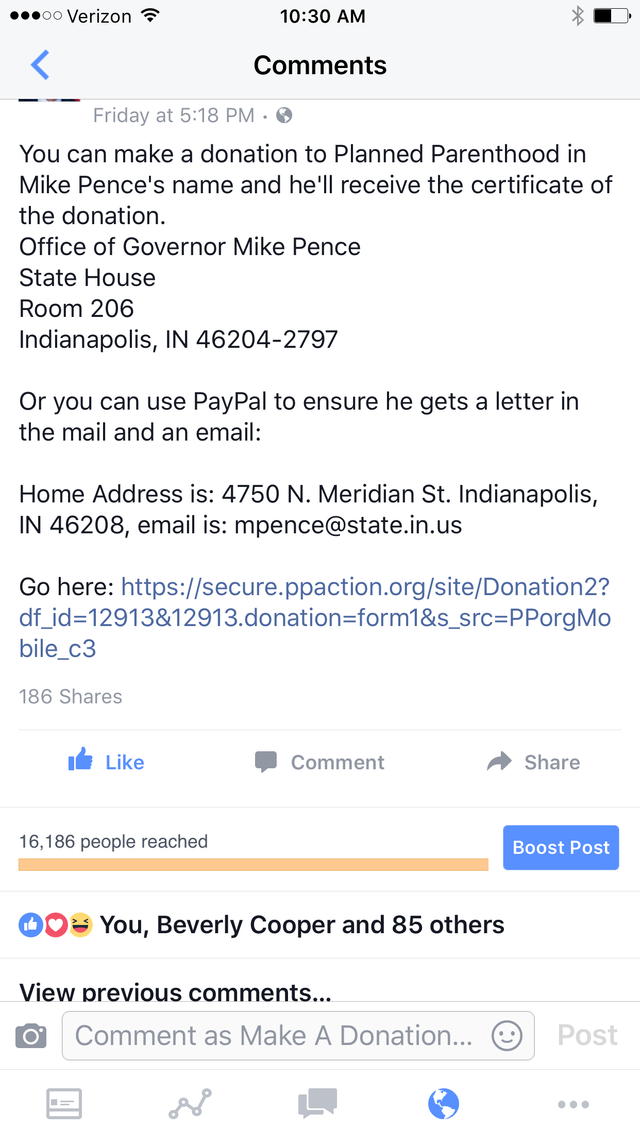 So yeah, if you haven't made a donation in honor of Mike Pence yet, do it today: https://secure.ppaction.org/site/Donation2?df_id=12913&12913.donation=form1&s_src=Evergreen_c3_PPNonDirected_banner&_ga=1.80232912.698292359.1479146288
I promise you will feel a tiny bit better.
It's not just women making donations either. On day 1 a guy made a monthly recurring donation to Planned Parenthood in Mike Pence's name and shared his joy on our Facebook page.
Basically, it comes down to this: Trump and Pence, get your fucking hands out of our pussies. If you think for a second that half the population is just going to sit back while our natural rights are stripped from us, then you are living in a delusional, narcissistic, twisted fantasy world from the 1950's.
What I wouldn't give to see Pence's face when he opens his mailbox full of certificates from Planned Parenthood………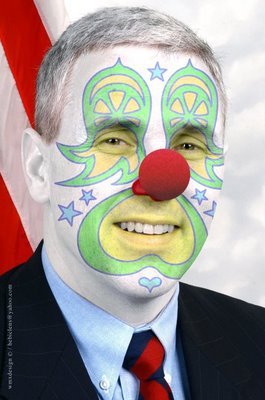 Image Source: Donate $5 To Planned Parenthood in Mike Pence's Name
Facebook Page